If you have amazing physical skills and can coordinate well enough, production worker jobs are surely a great career pathway to choose. A production worker, also known as a production operative, is an individual who manufactures goods and parts for various industries like engineering, pharmaceuticals, construction, food, and drink. This guide includes everything from what is to be a production worker to how you can apply for such opportunities. So, if you are interested in production worker jobs, this article is clearly for you. 
What's it like to be a Production Worker?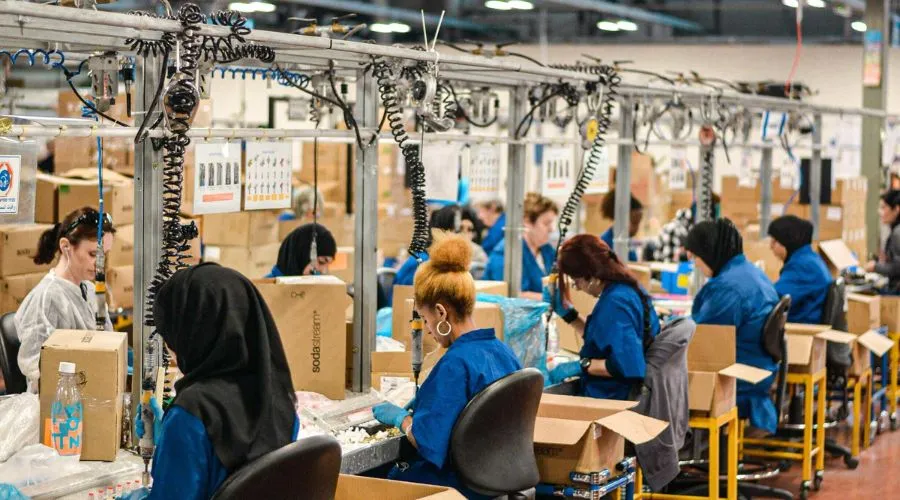 When starting a career as a production worker, it would be a good idea to figure out what the job entails and whether it is a pathway you want to follow. As you already know, a production worker oversees and handles all the manufacturing of goods and products so that the customers are happy and well-satisfied with the outcomes. 
What you wouldn't know is that there are various stages in the production line, and you can choose whether you want to manage and see the production process throughout or simply be responsible for a specific part of the process. You might also assist in various other activities like assembling items, overseeing the process being accurately carried out, and monitoring equipment and checking it for any defects.
---
Production Worker Job Description
If you are looking for decent production worker jobs, here are some roles and responsibilities that you should be familiar with so that you can land the best possible opportunities available.
Preparing or manufacturing various machines for practical usage by choosing the right equipment and controls.

Recording the production data is a necessity so that you'll know which items are ready to be tested and sent out.

Monitoring and examining the final products for any defects or imperfections, and if any are found, fixing them before delivery.

Keeping the workplace clean and safe by following all the guidelines and complying with OH&S requirements.

Ensuring the product quality meets the client's given standards and requirements, along with delivering them on time.

Working towards achieving all the daily goals and KPIs so that you can progress in the working space and fulfill customers' requirements.




---
Skills Required for Production Worker Jobs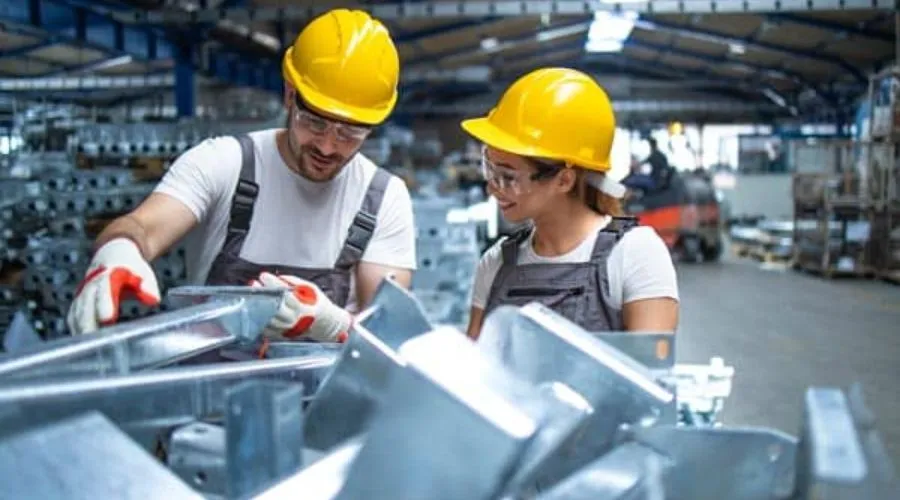 If you want to succeed in getting good production worker jobs and make higher salaries, here are some skills that you can master to do so.
Communication Skills
Having strong communication skills goes a long way for a production operator. Most companies require employees who can not only complete the work on time but can also interact with their colleagues well enough to work together and build a safe environment.
    2. Critical Thinking
Employers are always looking out for those operators who are capable of making sound decisions under pressure and taking charge in unforeseen scenarios that may arise at work. You may have to find the best possible solutions, as the supervisors may not always be around to help.
    3. Good Concentration and Attention to Detail
As all the production worker jobs are done in a fast-working environment, one needs to have a good concentration span so they don't make any mistakes and instead help improve the quality of the products. The more attention you'll give to the process, the better results you'll receive.
    4. Physical Skills
The main requirement of production worker jobs is having physical stamina as you have to work for longer durations, lift heavy items, and even stand all day long during your shift. So, if you don't have that much stamina, this profile is clearly not for you.
    5. Apt for Technical Skills
As technology is constantly changing, having an aptitude for technology could really help you understand the job and, hence, perform well in it. Employers are always looking out for search production workers who are intrigued by the latest technologies and are keen learners to adapt to them quickly.
---
How to become a production worker?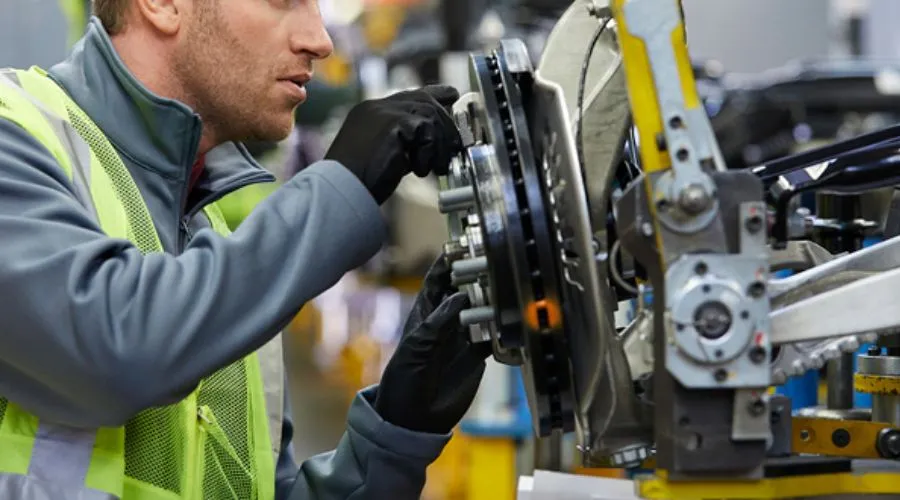 You don't need a formal education to become a production operator, but certain certifications are available that can help you land good production worker jobs. You have to begin by deciding which industry you want to work in, like clothing, transport and logistics, construction, or engineering.
The next step is to apply for entry-level jobs, or if you have certain experience, pick the jobs accordingly. Just make sure you have all the additional qualifications that the job entails to be a great candidate. You can also take a course or do on-the-job training to improve your skills and secure good positions.
---
Types of Production Worker Jobs to Apply
Now that you know how to become a production worker, it's time to find out which kinds of positions you can target.
Handlers
A handler is a production operator whose responsible for the packaging of all the finished products that are ready to be shipped. The job entails boxing articles, stacking boxes on pallets, and packing containers using forklifts.
    2. Forklift Operator
One of the most common jobs for production workers is being a forklift operator. It involves lifting heavy items using a forklift machine, weighing the packages, and using a forklift to organize them for sending out.
    3. Assembly-line Worker
As the name suggests, an assembly-line operator assembles all electronic or metal items during the manufacturing process. You also have to monitor machines and ensure that the processes are carried out efficiently.
---
Production Worker Jobs Market in Poland
The job market for production workers in Poland is actually pretty good, as Poland is one of the top countries in Europe that houses top international companies in engineering and construction. And the country comes with various other employee benefits like low living costs, amazing healthcare services, and valued salaries for potentially skilled individuals.
When it comes to determining the average salary for a factory worker, it lies somewhere around zł52,000 per year with a bracket of zł39,000 to zł60,000. The more experience you gain, the better salaries you can secure.
---
Online Platform to Find Good Production Worker Jobs in Poland
If you are looking for good production worker jobs in Poland, Pracuj is one of the best online job platforms that offer various positions and competitive salaries. The portal is very much user-friendly so you can easily apply to any jobs you find relevant, all you have to do is create your profile and start applying. You'll even get responses from employers if they find your profile relevant for the job. So, take a look at the website and start applying.
---
Conclusion
When looking for relevant production worker jobs, it's crucial you understand what all skills and certifications you need to get them. This article incorporates everything you need to know about production operator opportunities and which Polish platform is the best to apply for such jobs. Pracuj is one of the major Polish players that offers various opportunities for users to explore and find competitive salaries according to their requirements. For more such information, visit Findwyse.
FAQs