Photography has always been a captivating medium for capturing and preserving moments, stories, and emotions. In the digital age, where visual content plays a vital role in personal and professional spheres, photographers need a platform to showcase their work effectively. Squarespace, a popular website builder, offers a range of photography templates designed specifically for photographers. 
Benefits of Photography Template by Squarespace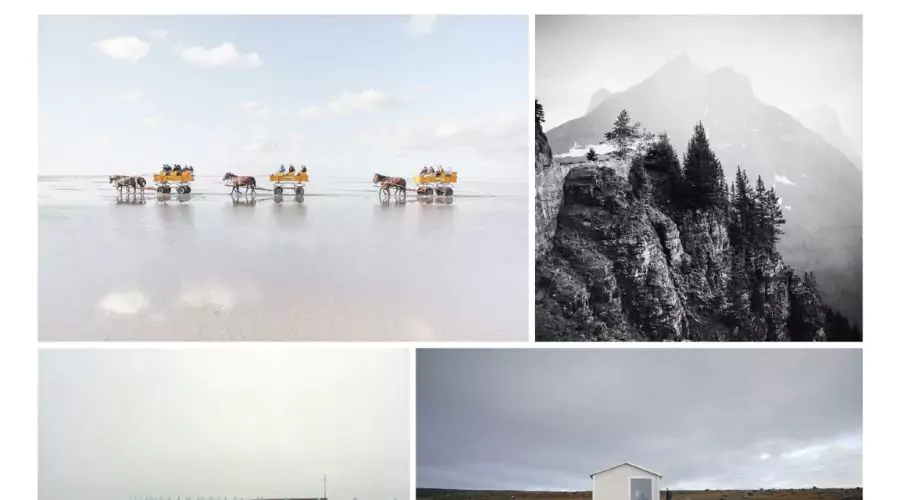 I. Captivating Visual Design:
One of the most significant advantages of using Squarespace photography templates is their visually appealing photography template design. These templates are specifically crafted to showcase high-quality images and create immersive visual experiences for viewers. 
With customizable layouts, stunning galleries, and stylish typography, Squarespace templates provide photographers with the perfect canvas to exhibit their artistic vision. By utilizing these templates, photographers can effortlessly highlight their work's unique aesthetic and engage viewers on a deeper level.
II. User-Friendly Interface:
Squarespace photography templates offer an intuitive and user-friendly interface, simplifying the process of building and managing a website. The drag-and-drop functionality allows photographers to easily arrange and rearrange elements, ensuring seamless navigation and enhancing the user experience. 
This user-friendly interface eliminates the need for extensive coding knowledge, empowering photographers to focus on their craft rather than technical intricacies. By utilizing Squarespace templates, photographers can effortlessly build and maintain a professional online presence without the hassle.
III. Customization and Branding:
Photographers often strive to create a distinct brand identity that reflects their unique style and artistic vision. Squarespace photography templates provide a plethora of customization options, enabling photographers to tailor their websites to match their brand aesthetic. 
From selecting colour schemes and fonts to incorporating logos and watermarks, Squarespace templates offer extensive branding opportunities. By utilizing these customization features, photographers can reinforce their brand identity, establish a cohesive online presence, and leave a lasting impression on visitors.
IV. Mobile Responsiveness:
In today's mobile-centric world, it is crucial for photographers to have websites that are optimized for mobile devices. Squarespace photography templates are built with responsive design in mind, ensuring that websites adapt seamlessly to different screen sizes. 
This mobile responsiveness allows photographers to reach a broader audience and deliver their visual content effectively across various devices. Whether visitors access the website on a desktop, tablet, or smartphone, Squarespace templates guarantee an optimal viewing experience, maximizing engagement and exposure for photographers.
V. Integration and E-commerce Capabilities:
Squarespace photography templates offer seamless integration with various third-party services and social media platforms. Photographers can effortlessly integrate their websites with popular tools like Instagram, allowing them to showcase their work and attract a wider audience. 
Furthermore, Squarespace provides robust e-commerce capabilities, enabling photographers to sell prints, and digital downloads, or even offer services directly through their website. These integrated features save photographers time and effort, streamlining their online presence and opening up new revenue streams.
Features of Squarespace's Photography Template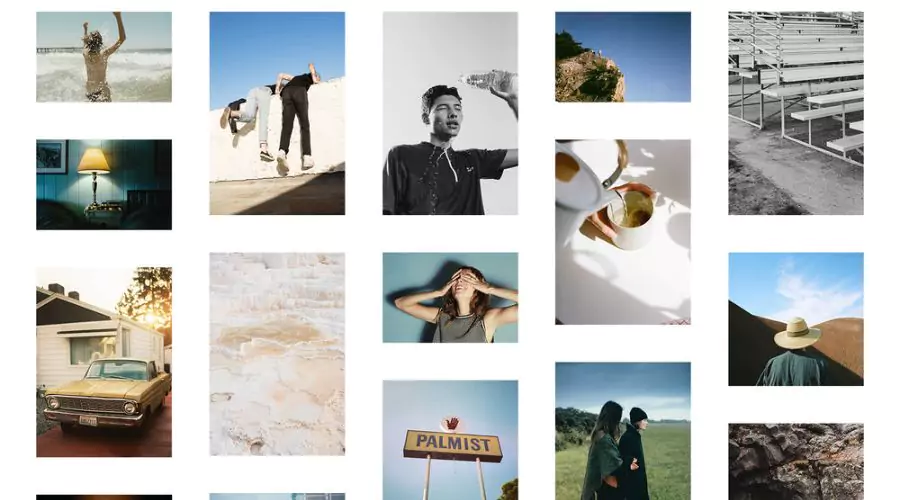 Gallery and Portfolio Showcase:
One of the standout features of the Photography template is its powerful gallery and portfolio showcase functionality. It enables photographers to create captivating galleries and portfolios to showcase their work in an organized and visually stunning manner. The template offers multiple layout options, such as a grid, slideshow, and carousel, allowing photographers to customize their galleries based on their unique style and preferences. The intuitive drag-and-drop interface makes it easy to arrange and rearrange images, ensuring a seamless browsing experience for visitors.
Image Optimization and Display:
Photographers understand the importance of displaying high-quality images that truly represent their work. The Photography template by Squarespace excels in image optimization and display. It automatically optimizes images for web viewing, ensuring faster load times without compromising image quality. Additionally, the template supports high-resolution images and offers full-screen viewing options, allowing visitors to appreciate the finer details of each photograph.
Blogging and Content Creation:
The Photography template recognizes the importance of storytelling and content creation in the world of photography. It includes a blogging feature that enables photographers to share their experiences, insights, and behind-the-scenes stories with their audience. Whether it's writing about a recent photoshoot, offering photography tips, or sharing personal anecdotes, the blogging functionality enhances the overall user experience and helps build a stronger connection between photographers and their audience.
Search Engine Optimization (SEO) Tools:
To ensure maximum visibility and reach, the Photography template incorporates essential SEO tools. Squarespace provides built-in features that allow photographers to optimize their websites for search engines, improving their chances of ranking higher in search results. From customizable meta tags and URLs to automatic sitemap generation, these SEO tools help photographers increase organic traffic and attract a larger audience to their photography websites.
Conclusion
Squarespace photography templates offer a host of benefits for photographers, allowing them to showcase their work professionally, creatively, and effortlessly. With a captivating visual design, user-friendly interfaces, customization options, mobile responsiveness, and integration capabilities, Squarespace empowers photographers to build stunning websites that effectively communicate their artistic vision. For more information, visit Findwyse.
FAQs