To become a successful manager and score good management job opportunities, you need to learn or adapt certain skills that will help you land them. Companies rely on managers to lead their teams and achieve specific targets that help with business growth. So, if you are looking for amazing management jobs at established enterprises, here's all you need to do to grab them.
What are Management Jobs?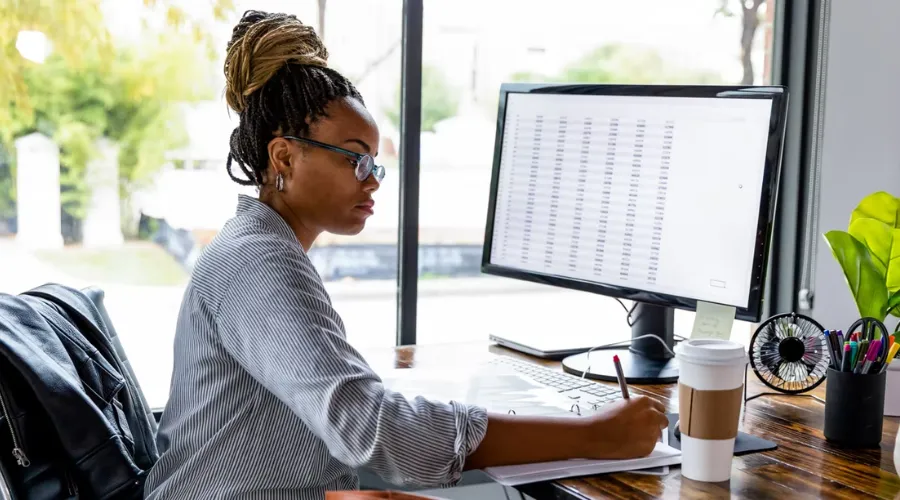 There are numerous management roles available in almost every company, as every organization requires a visionary to lead their teams to success. Management jobs typically involve tasks like overseeing and organising teams to deliver company goals within deadlines and evaluating each employee's performance in the process. Here are three key elements that a good manager should have.
Leadership qualities include understanding their employees and inspiring them to reach company goals.
Being a good guide and mentor helps people work more efficiently and smartly.
Business skills that help identify and plan strategies, resulting in increased engagement and profitability.
Skills for Securing Management Jobs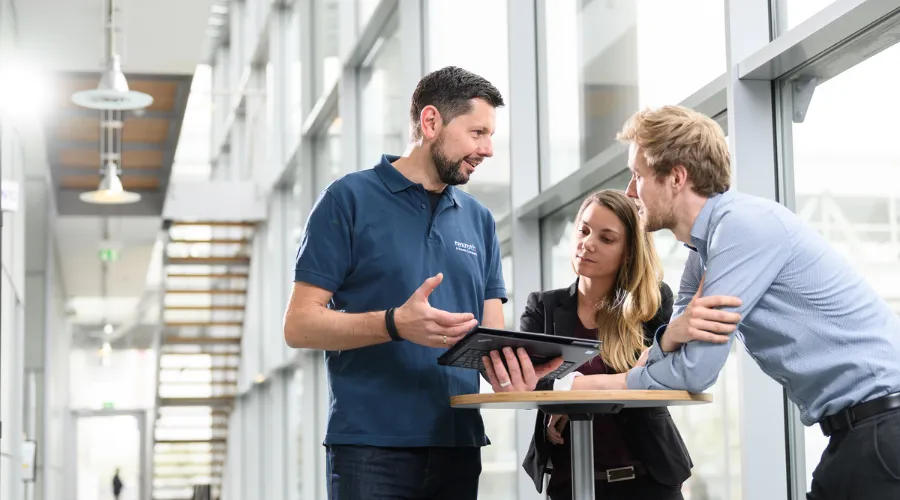 Management jobs do require the manager to ensure their employee's work is up to par and finished before deadlines. In order to do that, managers need fantastic skills that easily land them their dream jobs.
1.   Interpersonal and Communication Skills
For being a great manager, one should have the ability to communicate properly with their employees, both verbally and in writing, so everyone stays on the same page. The more open and understanding your interactions with your colleagues will be, the better team you'll be able to establish.
When it comes to interpersonal skills, they are basically about making genuine bonds with your employees both personally and professionally by engaging them through social activities or team-building exercises. If you're applying for management jobs, you should keep in mind that you'll need to earn your colleague's trust and respect to be able to do your job successfully.
2.   Organisation and Delegation Skills
As a manager, you'll be responsible for handling multiple tasks simultaneously, so having an organization skills in your arsenal would go a long way. Not only will you'll be managing your own work, but you'll also be looking out for your employees and reviewing their performance, carrying out required training sessions, attending meetings, and working out appraisals as well.
Not everyone has what it takes to be a good manager and handle all the responsibilities effectively. So, having decent organizational skills and smartly delegating workload equally to your employees will surely help you meet deadlines on time and understand which employees' strengths lie in which kind of work.
3.   Strategic Thinking and Planning Skills
It's a manager's role to think strategically and envision great things for the future. This basically means that you have to align accurately with the company goals, review systems and policies, and provide any special training or mentorship to your employees in order to reach that goal.
As a good planner and strategic thinker, you'll need to find creative and innovative solutions to target problems and think outside the box to implement productive and profitable strategies.
4.   Problem-Solving and Decision Making Skills
When it comes to finding good management jobs, you'll need to sharpen your technical and problem-solving skills, which require attention to each and every detail, and staying calm under pressure. To make sure your team stays productive, you have to come up with innovative ideas and solutions so that the workflow runs smoothly.
If you are a creative thinker, you'll be able to make better decisions to successfully complete your tasks and meet company goals. The more quickly you'll be able to access the situation and make a decision, the better manager you'll become.
5.   Leadership and Mentoring Skills
Good leaders are those who can adapt smoothly and inspire their team to achieve company goals and work together fruitfully. When securing decent management jobs, you should have the necessary skills to maintain a positive and healthy environment in the workplace.
Apart from being a business-driven leader, managers should be supportive and always ready to mentor their employees whenever they are stuck. When you reach a senior level, you should have the knowledge and experience that you can pass on to your employees or colleagues so they can also work efficiently.
Types of Managerial Roles to Target
1.   Strategic Managers
Strategic Managers are part of an upper management team. Their role comprises handling responsibilities like developing and managing long-term visions and fulfilling the company's objectives within deadlines.
2.   Operational Managers
Operational Managers come under the lower-management team. Their main roles involve ensuring the employees are working efficiently on their day-to-day tasks and finishing the work by the deadline.
3.   Executive-Level Managers
Executive Managers work under both lower and upper management, depending on which company you join. Their role comprises all the work strategic and operational managers do along with managing an entire department.
Management Job Market in Poland
Poland is one of the top countries in Europe whose economy is growing rapidly and offers foreigners many attractive positions. One of those roles involves management jobs that come with various benefits and high salaries. The country is a hub of the IT sector and offers various managerial posts like product managers, operational managers, and project management jobs. So, if you are planning to move to Poland to avail yourself of the many benefits it offers, like low living costs, top-quality healthcare, and amazing career growth, check out Poland's one of the best online job portals, Pracuj.
Salary Expectations and Benefits
The experience level is the most crucial factor in Poland that helps analyze how much of a package you can secure. Those with experience between 2-5 years earn around 30% more than freshers and junior project managers. The executive-level management jobs would pay you around 10,300 PLN on average, which is pretty decent for someone starting afresh.
Best Polish Online Portal to Secure Management Jobs
When you are searching for top management jobs in Poland, Pracuj is one of the greatest online portals that houses a variety of job roles to explore. From Junior level posts to Senior level posts, the platform offers competitive packages and world-class companies that you can easily apply for.
The portal is user-friendly for both the job poster and the candidates alike, and it even notifies you of all the great opportunities that you can target based on your profile. So, find the best possible management jobs through Pracuj and enjoy a seamless and reliable experience.
Conclusion
For being a great manager, you don't have to master the arts of excellence. Instead, all you need are some crucial skills like interpersonal, communication, or leadership that you can learn and practice every day. So, if you are looking for some great management jobs in Poland, Pracuj is the best online job portal that will make your search much easier, so you can land your dream job without facing many difficulties. For more such information, visit Findwyse.
FAQs