Choosing between Mobile Network in UK is never easy. There are hundreds of operators, plans, and bundles to choose from, whether you are looking for a new phone or a monthly SIM-only offer. It is easy to sign up for what appears to be a great deal, only to discover you could have had a lower price or more monthly data elsewhere. There are dozens of best mobile network operators, each with SIM-only bundles or smartphone plans. Performance, price, and customer support can vary dramatically. Getting the most outstanding deal necessitates effort.
Fortunately, we are here to do the legwork for you, searching through the best mobile network, plans, and bundles to identify the finest solutions for every sort of customer. We evaluated costs, features, add-on services, and the most recent performance and coverage numbers from RootMetrics, whose experts meticulously test signal strength, connection speeds, reliability, and other factors across the UK.
---
List of Best Mobile Networks in 2023
Here is a list of the best mobile network in 2023:
Vodafone
Although it isn't as fast as EE or as cheap as the no-frills budget networks, Vodafone has struck a good combination of performance and value for money, making it among the best mobile network. Vodafone has demonstrated that it can do rapid 5G, with daily 5G median download speeds of 192.2Mbits/sec in Glasgow and more than 140Mbits/sec in Manchester, Cardiff, and Birmingham. RootMetrics measured maximum 5G speeds of 491.1Mbits/sec in central London. Availability is also increasing rapidly in the United Kingdom.
According to the Expert Reviews Mobile Network Awards 2021 poll, Vodafone has a few difficulties with customer happiness and service. Only 66% of customers in this region believe the network is "good" or "very satisfactory," and only 78% would suggest it to a friend. Only Three and Virgin Mobile performed worse among the main networks. According to our most recent analysis, only two networks had more complaints per 100,000 subscribers (the same ones, Three and Virgin Mobile). However, Vodafone is still worth considering for its Unlimited Max 5G data plans, which are less expensive than the EE counterpart, and its Red with Entertainment packages, which include a free membership to Spotify, Amazon Prime Video, or YouTube Premium.
---
iD Mobile
iD Mobile runs a no-frills virtual network with a selection of devices available on rolling one-month, 12-month, and 24-month contracts. It almost always scores strongly on value with the latter, with low phone costs ranging from affordable to premium flagships. The SIM-only deals are also worth investigating. On the one hand, iD has some of the most extraordinary budget plans, with up to 24GB of data for less than £10 per month if you catch the right deal. A one-year contract helps you save even more money, and a data rollover feature allows you to make the most of your plan. iD Mobile also provides one of the best-unlimited plans, with prices ranging from £18 to £20 per month, making it the best mobile network.
The most significant disadvantage of iD Mobile is that it runs on Three's host network, trailing EE and Vodafone in 4G performance. However, every package includes free 5G where your phone supports it, and Three's 5G services are outstanding, even if more work is needed to make them more broadly available across the UK. If you want to keep your prices low without having to monitor every MB of data, iD is the way to go.
---
Sky Mobile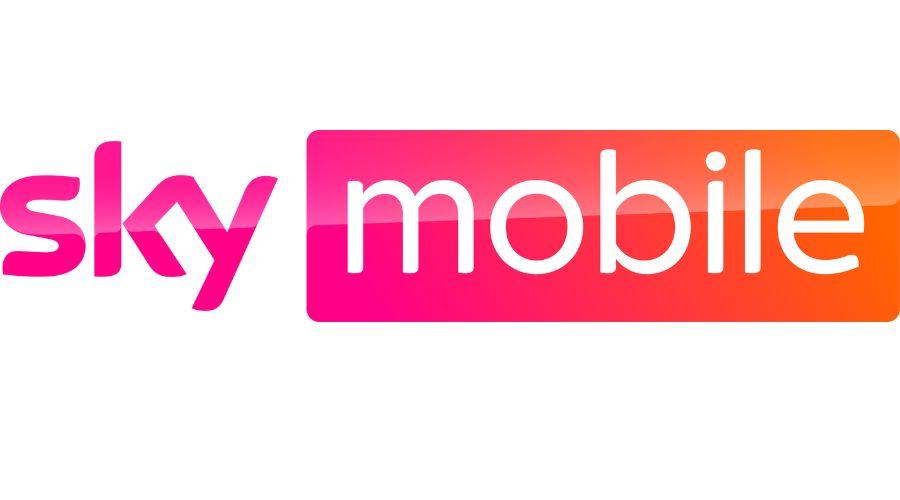 Sky Mobile was the undisputed winner of the Expert Reviews Mobile Network Awards 2021, taking first place in all four categories, including customer service, value, and dependability. Sky Mobile consumers we polled couldn't speak highly enough of the network. 98% were satisfied or very satisfied with its customer service, 96% thought it was good value for money, and 96% would suggest it to a friend. Sky Mobile received some of our assessment's most significant performance and dependability ratings, making it the best mobile network. You may have to experiment with different contract periods and upfront payments. Still, this network also boasts some of the most excellent discounts on new devices and an outstanding choice of flexible SIM-only plans, particularly if you're a reasonably casual user looking for 8GB to 20GB of monthly data. These contain unique capabilities, such as data rollover, which allows you to save unused data for up to three years.
While its dependency constrains its speeds on O2 as a host network – it is still the slowest of the four major networks, according to RootMetrics — 4G speeds are improving, and a fast 5G connection is available in an increasing number of UK towns and cities. Although there are no numbers for Sky this year, we know that it has some of the lowest customer complaint rates in the industry. Sky Mobile is a great affordable, dependable network backed by excellent customer service. It's an even better bet for existing Sky members, with streaming apps that don't use data when you're viewing Sky TV on the move.
---
Giffgaff
Giffgaff has always been an exceptional network. It was runner-up in four Expert Reviews Mobile Network Awards in 2021. While it trails Tesco Mobile in Customer Support, it trails only Sky Mobile in reliability and value, with 94% of subscribers saying "happy or "delighted" with the network. Meanwhile, the most recent data place it first regarding value for money, with good ratings for service and support.
Giffgaff's low-cost plans range from a basic £6/500MB package to an unlimited Golden Goodybag for £35 per month, with exceptional deals available at all price points, making it the best mobile network. Furthermore, while all Giffgaff plans are flexible and may be changed or canceled at any time, the network makes it worthwhile to set up a recurrent Golden Goodybag plan, which increases the standard £10/8GB plan to 10GB of data and the £15/15GB plan to 25GB.
---
Conclusion
Mobile phone operating costs fluctuate widely, from £5 per month for a primary SIM-only contract to £40 per month or more – so it's essential to start with a budget before considering your wish list. If you like the review on the best mobile network in the UK, you can follow the Findwyse website for more such reviews.
FAQ's