Google couldn't let its recent event go by without announcing its upcoming flagship phones, the
Pixel 7 and Pixel 7 Pro. Rather than allowing leakers to have their way, Google made an official
tease release on its own, providing us with an early glimpse at its 2022 flagships. The company
will release more information in the coming months. In the interim, we've decided to compile all
currently accessible information about the incoming phones to keep you updated on all
developments leading up to the launch. Here's all you need to know about Google's flagship
smartphones for 2022, the Pixel 7 and Pixel 7 Pro.
---
Features of Pixel 7 and Pixel 7 Pro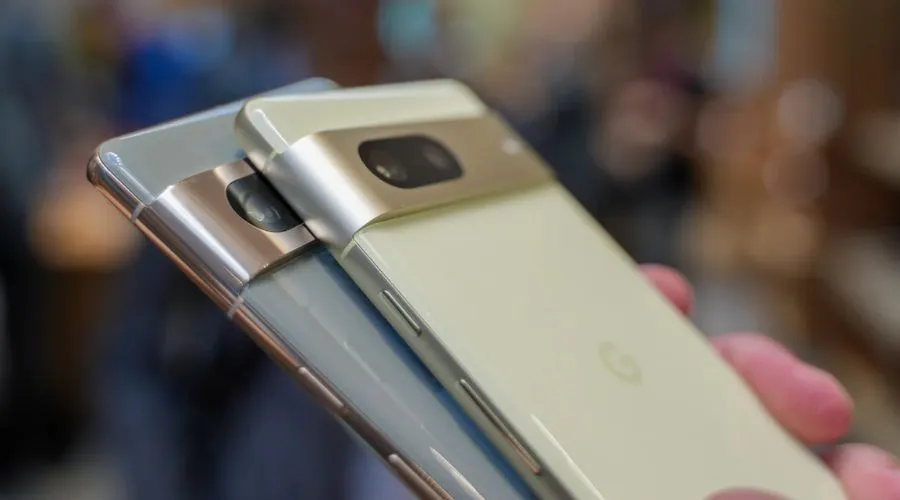 Google has come up with some unique features in their Pixel 7 and Pixel 7 Pro series, setting
them apart from all the available mobile phones in the market today. At findwyse, we have
curated a list of features you should check about the Pixel 7 and Pixel 7 Pro.
---
List of Pixel 7 & Pixel 7 Pro Unique Features
These all-new flagship phones by Google pack some of the unique features of all time. The list
of impressive features is as follows:
1. Availability
Google will officially introduce the following Google Pixel phones and the Pixel watch at a live,
in-person event in New York on October 6. As per our sources, the new phones will be available
for pre-order on October 6 before entering stores on October 18.
2. Specifications
Google said the new Pixel 7 and Pixel 7 Pro would use a "next-generation" Tensor processor.
The new CPU is known as 'the Google Tensor G2,' It is the successor to the company's first in-
house chipset, which debuted on the Pixel 6 series last year. We're not sure what this new
processor brings to the table at the moment, but Google has promised improved performance. If
we guessed, the Tensor G2 would provide significant performance enhancements and improved
imaging capabilities.
3. Design
According to the official Pixel 7 series leaks, the design for 2022 will be mostly similar. We
believe there are some significant changes worth mentioning. For example, the horizontal camera visor in the back appears to be permanent, while the camera array appears to be evolving.
The Pixel 7 has two cameras hidden inside a pill-shaped notch, while the Pixel 7 Pro has an
extra circular cutout. Notably, the metal back would be replacing the existing glass of the Pixel's
camera bar. This particular alteration makes the new phones appear significantly different from
the back, but we have yet to see these phones in person to confirm this.
Aside from that, the Pixel 7 series is getting new colors this time. The Pixel 7 will be available in
Obsidian, Snow, and Lemongrass colors, while the Pixel 7 Pro will be available in Obsidian,
Snow, and Hazel. Google only showed us the rear of the new Pixel 7 phones, so there's only so
much we can confirm officially. On the other hand, the future Pixel 7 flagships will have a glossy
glass back, just like the previous generation.
4. Display
The Pixel 7 series phone will be around the same size as Google's current-generation flagships.
Rumor is that the Pixel 7 screen can be between 6.2 and 6.4 inches, and the Pixel 7 Pro screen
is either 6.7 or 6.8 inches. According to DSCC's Ross Young, a leading industry analyst, the
Pixel 7 will sport a smaller 6.3-inch display this year.
---
Improvements From The Previous Flagship Phones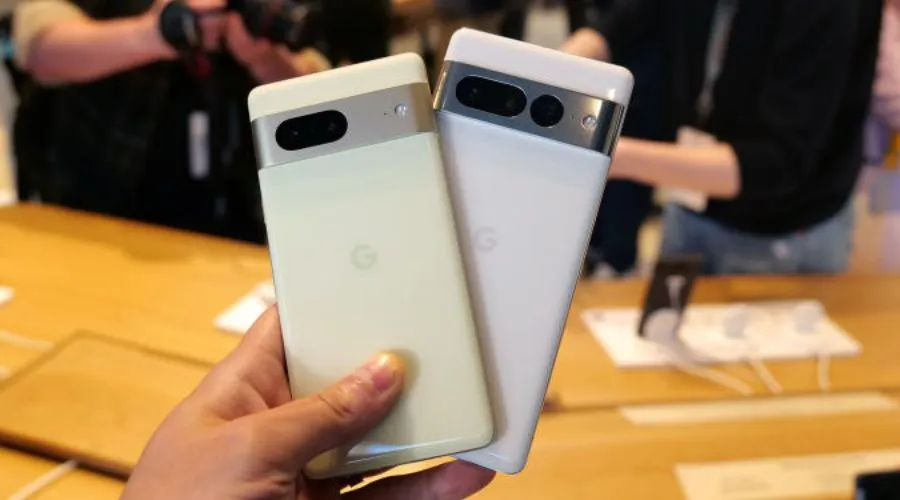 The Pixel 6 family has a lot to enjoy, from its unusual design to its in-house CPU and
dependable cameras. But, like with any new phone, a few features could elevate the Pixel 7
series when it launches later this year. The following are some enhancements we'd like to see
on the Google Pixel 7 series:
1. Better Fingerprint Sensor
Since its initial release, Google has made significant improvements to the fingerprint sensors on
the Pixel 6 series. But we want more from a Google flagship than merely a satisfactory
experience. On the Pixel 7 series, we believe Google could employ better sensors. Almost all
flagship phones, including the best from Samsung, OnePlus, and Vivo, have featured
trustworthy sensors for years. It appears to be an omission by Google, which they might
address in the Pixel 7 series.
2. Better Cameras
The Pixel 7 and Pixel 7 Pro will include dual and triple cameras. We know this from the official
graphics published by Google. However, there has been no formal confirmation that the
corporation will use the same picture sensors this year. The Pixel 6 Pro, for example, featured
an excellent primary camera, but the secondary lenses fell short. However, given that Google's
flagships have long been known for their excellent cameras, we expect them to rebound with
the Pixel 7 series.
3. Faster Charging
The Google Pixel 6 Pro took almost an hour to fully charge, which is a tough pill, considering
there are countless other (often cheaper) devices on the market that can charge up to 70% in
under 10 minutes. Given that the new Pixel 7 phones will have nearly identical proportions, we
suspect Google will include a larger battery this time. So the very least we can hope for from
Google is quicker and more consistent charging speeds.
4. Return Of the Fabric Cases
Google introduced fashionable fabric coverings for the Pixel 2 in 2017. They've evolved slightly
throughout time, but they are still fan favorites. If you've never used one, the cloth on the cover
is remarkably similar to that on Nest speakers. The new Pixel 6 cases are excellent but pale
compared to the cloth cases, which have a distinct and pleasant touch. They also came in some
exciting colors. The fabric cases may not provide adequate protection but compensate with a
characteristic appearance and a satisfying in-hand feel.
---
Conclusion
Google's Pixel 7 series should provide an excellent, bug-free software experience. It brings us
to the end of our Pixel 7 and Pixel 7 Pro specifications. You can find more such articles on the
official findwyse website.
---
FAQ's
Affiliate Disclosure: Our website may contain affiliate links, which means we may receive a commission if you click a link and purchase something that we have recommended. While clicking these links won't cost you any extra money, they will help us keep this site up and running. Thank you for your support!