The Apple iPhone14 Pro Max is an excellent phone with the most cutting-edge capabilities currently available in a smartphone. This phone offers better performance, a sleek and fashionable design, and everything you need to capture high-quality videos and photos. With the upgraded camera, you'll take even more fantastic images and record your favorite moments in crystal-clear high-definition video. You can use the larger battery all day long on just one charge. If you are thinking about buying iPhone then do visit the official website of Id mobile to get the best iPhone 14 pro max price.
Apple iPhone 14 Pro Max Release Date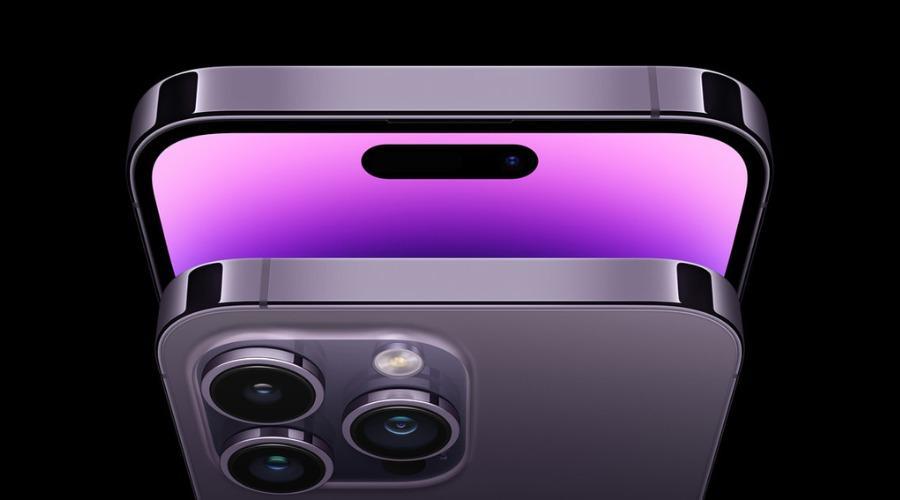 The newest phone from Apple, along with the iPhone 14, iPhone 14 Plus, and iPhone 14 Pro, was launched in September 2022.
Apple iPhone 14 Pro Max 2022 in Comparison to iPhone 14 Plus
Similarity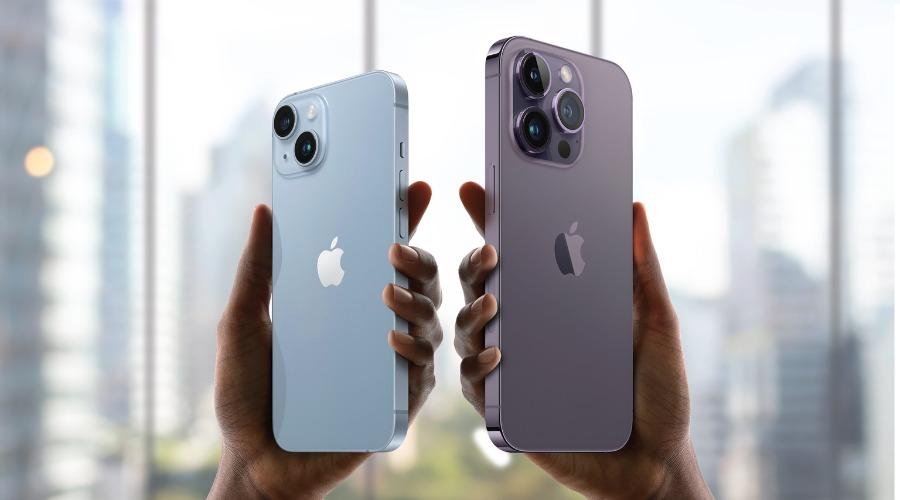 The Apple iPhone 14 Plus and Apple iPhone 14 Pro Max are remarkably comparable regarding materials and cameras. They share the same size True Tone OLED display, HDR10 ready and Dolby Vision compatible, and shielded by a ceramic material.
Face ID, 5G ready, IP68 dust and water resistance, and MagSafeare all shared. The Pro Max is only slightly heavier, by an amount no human would ever detect, and their dimensions are closely equivalent.
Additionally, neither phone has switched to or abandoned using Lightning for charging; that port is still present, and they both use the same version of iOS.
---
Also Read : Five of the most affordable smartphones on the market
---
Comparison
The display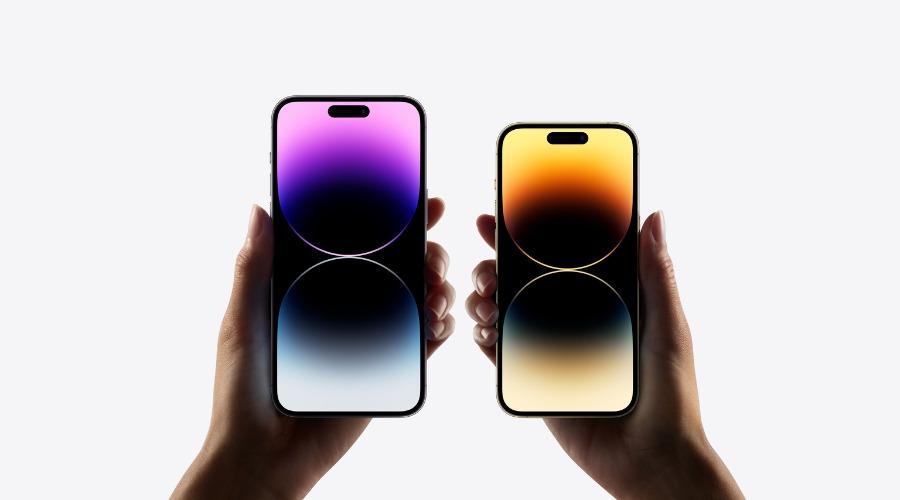 Super Retina XDR Display is the affectionate name for the 6.7-inch screen found on the iPhone 14 Plus and iPhone 14 Pro Max. It has a contrast ratio of 2,000,000:1 and P3 color.
However, if you delve deeper, you'll find some intriguing variations.
First, the apple iPhone 14 Pro Max boasts ProMotion, which allows it to adjust its refresh rate based on what you're doing from an essentially static 1Hz to a buttery-smooth 120Hz. The difference is remarkable when contrasted with the 60Hz display of the iPhone 14 Plus.
You won't notice the 60Hz panel on the iPhone 14 Plus as a problem unless you're A/B testing these phones or switching from a high refresh rate screen on another device, as it isn't.
The Apple iPhone 14 Pro Max, however, does more. For the first time, Apple's smartphone boasts a Constantly-on Display, which ensures that the wallpaper, time, and widgets are always visible.
Additionally, the professional iPhone has a little greater resolution and pixel density, though it's unlikely to notice those differences.
As a result, both iPhones have beautiful displays; neither will let you down. But the Pro Max does succeed in giving you greater value for your money. Promotion alone is a significant enhancement that puts the iPhone on par with most competing devices. The enhanced brightness and the always-on display are also welcome extras.
If you place a high value on the display, such upgrades may persuade you to spend more.
Cameras
The iPhone 14 Plus's 12MP camera system has an ultra-wide and 26mm primary camera. You'll find a telephoto, an ultra-wide, and a 24mm main camera on the Apple iPhone 14 Pro Max.
The two additional millimeters of focal length are hardly noticeable, but the sensor is different. Up to a stunning 48MP, the apple iPhone 14 Pro Max offers 36 additional megapixels.
Remember that the apple iPhone 14 Pro Max's bigger sensor enables the camera system to capture far more light and generate much more detailed photographs. As a result, the iPhone 14 Plus performs better in low light and allows you to crop your pics without sacrificing too much detail.
The Pro Max offers extra zoom capabilities, macro photography, portraits in night mode, and the option to shoot in Apple ProRAW if you wish to use the digital lab afterward.
With Dolby Vision, both phones can record video at a maximum frame rate of 60 frames per second in up to 4K HDR. Additionally, they can both capture 4K video in cinematic mode.
Macro photography and ProRes video recording are the only new features of the iPhone 14 Pro Max. The new 24mm focal length works well for those interested in that sort of thing. Still, for most iPhone users, the video capabilities are pleasantly consistent across the lineup.
The chip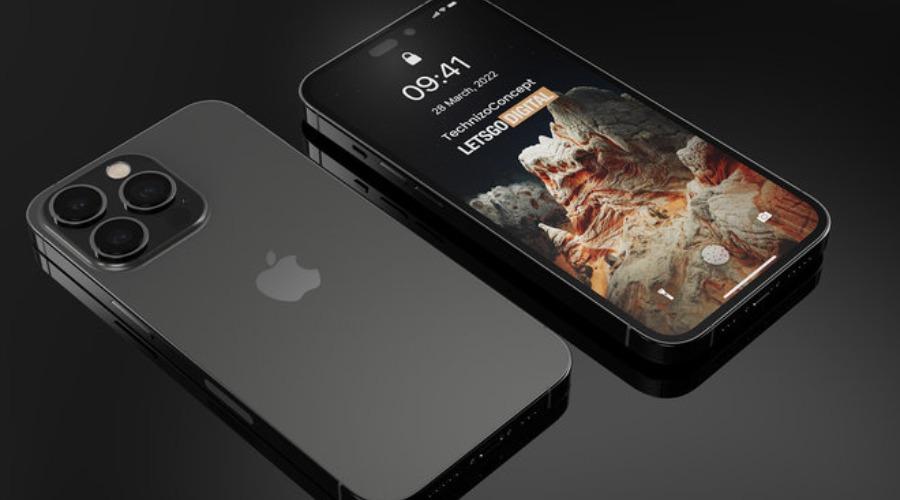 The Apple iPhone 14 Pro Max has been given the brand-new A16 Bionic, while the iPhone 14 Plus has the older A15 Bionic chip. The latter will likely perform marginally better in benchmarks but will only provide a noticeable improvement over the last generation in daily use.
Since they are iPhones and have CPUs designed precisely for everything they will ever need to accomplish, both phones will be incredibly quick.
Storage capacity and battery
Both start at 128GB, but the apple iPhone 14 Pro Max has a storage capacity of up to 1TB if you choose that.
It's still unclear how these devices will hold up in practical use regarding the battery, but my time with the Apple iPhone 14 Pro Max has shown that it is a stunning phone that can last at least two days without a charge. According to Apple's official battery life predictions, the iPhone 14 Plus falls short of the iPhone 14 Pro Max by one or two hours, but given its size, it will still be a strong performer.
Dynamic Island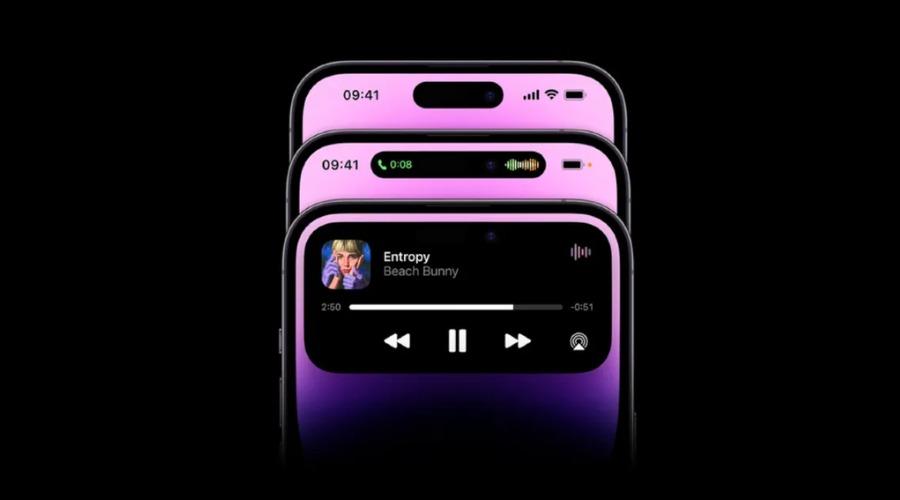 Beyond the camera, materials, and other variations covered in today's tutorial, one aspect of comparison between the iPhone 14 Plus and iPhone 14 Pro Max commands attention. The latter includes the brand-new island with the absurd moniker of Dynamic Island.
This feature is the consequence of Apple sliding the top of the display's notch down, detaching it, and adding dynamic areas to the sides and below. As a result, a floating camera housing that can expand and contract and fill itself with a variety of interesting objects is created.
The Dynamic Island displays your playing music, Face ID confirmations, turn-by-turn directions, and incoming calls. It appears enjoyable, playful, and helpful.
Although the Dynamic Island alone isn't a good enough incentive to spend an extra £250 on your next iPhone, when added to the other improvements the apple iPhone 14 Pro Max offers over the iPhone 14 Plus, it might be enough to tip the scales in favor of the larger device.
Conclusion
When compared side by side, the iPhone 14 Plus and iPhone 14 Pro Max appear startlingly identical. Still, when you look closer, it's evident that this year's Pro handsets differ by an impressive number of cutting-edge and brand-new features. The iPhone pro max is an incredible product launched by apple. For more information visit the official website of Findwyse.
FAQ's