Web hosting plays an important part in the success of your website. It allows you to rent space on the Internet for a specific period to store and secure all your files and make them available to your users on the Internet. It's a web hosting service that ensures your users get a seamless experience on your website. 
It can be hard to choose the right web hosting for your website. From VPS hosting to Shared hosting, Dedicated hosting to WordPress hosting, they all have their own strong points. Today, we'll focus on WordPress web hosting and its advantages and disadvantages. 
How does WordPress hosting work?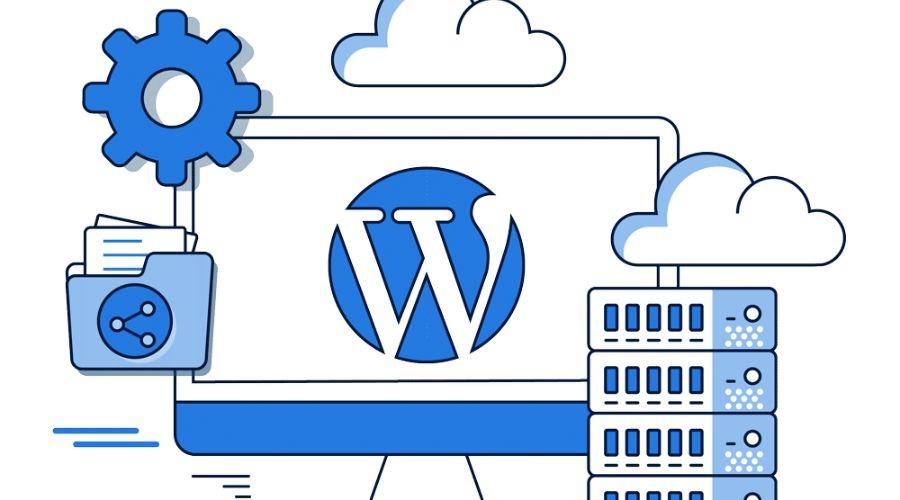 WordPress hosting is a type of web hosting that is specifically designed to optimise WordPress websites. All the resources and support under this web hosting are to provide the best performance, security and reliability for WordPress websites. Some common features and resources you get under this hosting plan include one-click WordPress installation, automatic updates and backups, and specialised support for WordPress issues. 
When you get WordPress hosting, your website is hosted on a server that is optimised for WordPress websites. The server is configured to work seamlessly with the WordPress themes and plugins. WordPress web hosting providers usually use caching technologies, content delivery networks (CDNs), and other performance optimisations to ensure that your WordPress website loads quickly and efficiently.
Top web hosting providers like Bluehost offer the fastest hosting for WordPress through enhanced features like firewalls, malware scans, SSL certificates and more. Some might even offer you premium support services to help you resolve your issues.
Is WordPress hosting and web hosting the same?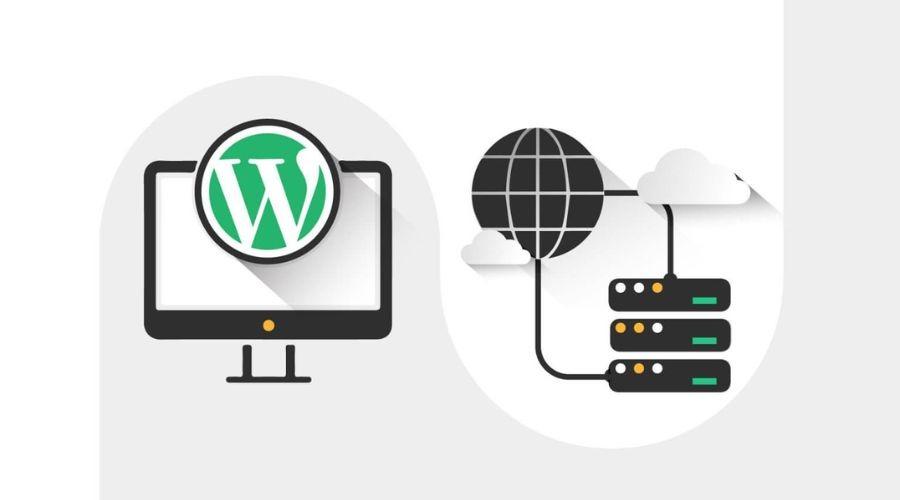 WordPress hosting and web hosting aren't exactly the same, but they are not that different either. Web hosting is one big umbrella under which comes the different types of web hosting services. These include shared hosting, dedicated hosting, Cloud hosting, WordPress and VPS hosting. WordPress hosting is a sub-category under web hosting, like the services we just mentioned.
One thing that sets both apart is that WordPress hosting is meant specifically for WordPress websites and comes with additional features and plugins that you might not get in regular web hosting. This necessarily doesn't mean that you have to get WordPress hosting for your WordPress website. The regular web hosting services will work just fine for you, but if you need extra optimisation, then WordPress hosting is the fit for you. 
Pros of using the WordPress hosting
Before you pick any web hosting service, it's important to check its benefits and disadvantages. 
If you find WordPress hosting interesting, here are several benefits of using the service:
1. Faster hosting for WordPress
WordPress hosting is designed to meet the needs of a WordPress website. Because it is optimised for WordPress, it also provides faster loading times for their sites. WordPress hosting providers use specialised caching technologies, content delivery networks (CDNs) and other optimisation features, improving your website performance significantly. 
2. Easy WordPress installations
With WordPress hosting, you can easily install WordPress on your server within a few steps. This makes it easy for you to manage your WordPress website. Also, you don't have to go through the manual process of installing the software, which can be time-consuming and complex. 
3. Automatic updates and backups
Most WordPress hosting providers offer automatic updates and backups so your website works efficiently. This saves you the headache of monitoring the updates and backups and doing them manually. This is especially helpful for people who are not good at or don't want to get into the technical aspects of web hosting. 
4. Specialised support for WordPress issues
You might need some help with your WordPress website from time to time. Many hosting providers ensure that you get specialised support from experts who can help you troubleshoot issues that are WordPress-specific. This is important for those who are new to website hosting and would require help in managing their website. 
5. Improved security
WordPress hosting providers often provide enhanced security features, such as firewalls, malware scans, and SSL certificates, to protect your website from attacks. Security should be your priority when it comes to choosing web hosting, as one hacking or security breach incident can do irreversible damage to your website.
Cons of using the WordPress hosting
There are some drawbacks to WordPress hosting that you should be aware of. Before you pick WordPress hosting for your site, remember the following points. 
1. Higher cost
Compared to other web hosting services like Shared hosting, WordPress hosting can be expensive. Since it provides specific features and support to optimise your website, the providers can charge you more for all the resources. 
2. Limited flexibility 
Because WordPress hosting is optimised for WordPress only, it may not be as flexible as other hosting services. You may be unable to install the software or applications you want on your server. Unlike other hosting services that provide you with more flexibility.
3. Limited control
With WordPress hosting, providers often control the server environment. This can be a disadvantage if you need to make more advanced server configurations or customisations. Though, if you have a small website or want to leave the technical aspect to someone else, this can be an advantage for you. 
4. Limited scalability
While some WordPress hosting providers offer scalable plans, others may limit the amount of traffic or storage your site can handle. This can be a disadvantage if you're expecting significant growth or high traffic volumes on your website in the near future. 
---
Also Read: Top Podcast Website Templates: Build A Unique Website In Minutes
---
Conclusion
WordPress web hosting can be a great option for you if you have a WordPress website and require tailored features to improve its performance. However, pick the service after carefully reviewing all its features and services. For some, this web hosting service might not fit into their budget. So make sure that you know what features you are getting in the plan you ultimately select. For more such updates, visit Findwyse. 
FAQ's