In today's digital world, having a strong online presence is essential. Building a powerful and efficient website for your brand or organisation is the primary way to do that. A website serves as a platform to showcase your products and services and share information. It also helps you connect with your customers across the globe and create credibility. 
However, creating a website is not an easy battle. This is why we have web hosting services. From free to paid web hosting, there are a lot of options out there. In this article, we'll break down what web hosting is and everything you need to know about it. 
What is web hosting?
Web hosting is a service that allows you to make your website accessible on the World Wide Web. It essentially provides an infrastructure to store your website's files and all the important data and then make them accessible to users around the globe. In other words, web hosting is like renting server space to store and display website files, images, videos, and other data online. But how does web hosting actually work? Read on to find out. 
How does web hosting work?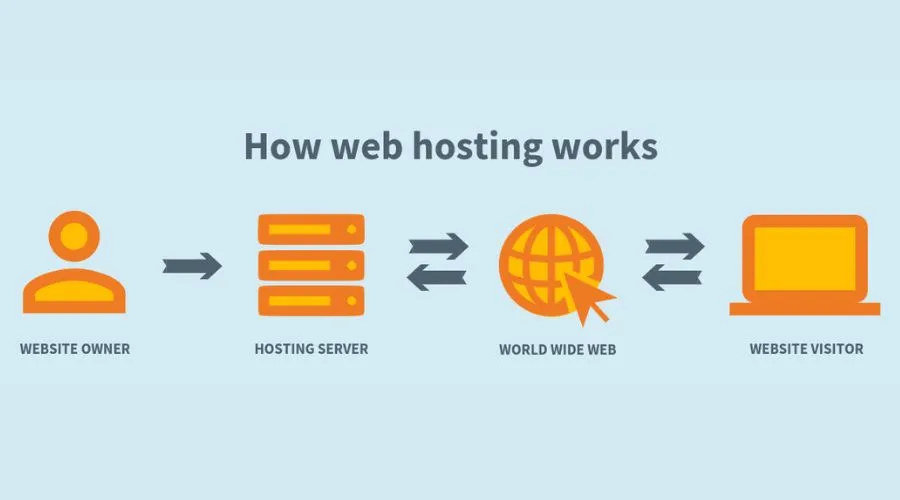 To showcase your website to all, your web hosting company provides you with a server which is more like a mighty powerful computer, connected to the internet 24/7. Whenever someone types in your website's address in the search bar, their computer sends a request to the server hosting your website. Upon that request, the server then responds by sending your website's files and data to the user's computer, allowing them to view your website.
As simple as it sounds, there is some semantics behind how this process actually plays out. The process of web hosting involves several key components:
Server
A server is a powerful computer that is intentionally designed to store and manage huge website files and data. Servers are connected to the internet 24/7. This allows them to respond to requests from users' computers at any given time.
     2. Data Centre
A data centre is like a powerhouse that houses multiple servers. It offers the necessary infrastructure to ensure that servers are always connected to the internet and are functioning properly. Since they are handling too much at the same time, data centres typically have backup power supplies and internet connections along with advanced security to make sure that your website's data is always safe and accessible.
     3. Control Panel
A control panel is an online interface where you can manage your hosting accounts. It's like a personal dashboard where you can upload and manage files, install apps, set up email accounts, and a lot more.
     4. Domain Name
A domain name is one of the most important elements of your website that makes it stand out and have its own space in the land of the internet. It is essentially a unique address that users type into their web browser to access a website. 
Types of web hosting services
Here are some of the most common types of web hosting services:
Shared Hosting

Shared Hosting | Findwyse
As the name suggests, Shared hosting is a type of hosting where multiple websites share the resources of a single server. This is an ideal option for small businesses and websites that don't require a lot from their server. It's also the most affordable option. Though do keep in mind that this type of hosting can be slow sometimes, as multiple websites are sharing resources. This can also make shared hosting a less secure option, but if you pick a good quality provider, then you won't face such an issue.
---
     2. Virtual Private Server (VPS) Hosting
VPS hosting is a type of hosting where one physical server is divided into multiple virtual servers. Each virtual server has its own set of resources like CPU, storage, and RAM. VPS hosting provides better performance and security than shared hosting. It is mostly ideal for websites that require more resources but do not need a dedicated server.
---
     3. Dedicated Hosting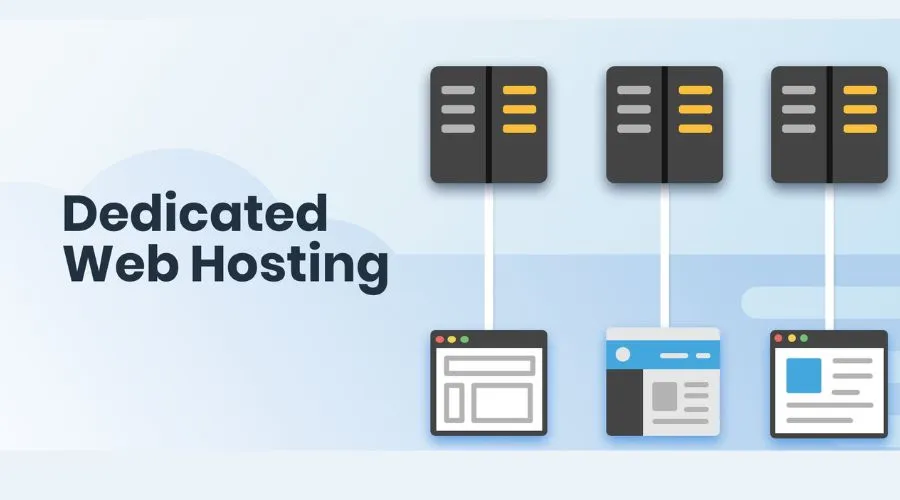 Dedicated hosting is a type of hosting that offers an entire physical server to a user. This is one of the most powerful and efficient hosting types and is perfect for websites that require high security, reliability and functionality. However, this also makes it the most expensive option and is often used by large organisations.
---
     4. Cloud Hosting
Cloud hosting is a type of hosting that provides resources to websites through multiple servers. It is a highly scalable, flexible and reliable option, as users can customise and get the resources they need. This is the best option for websites that have high traffic volume or uptime. Cloud hosting is efficient in handling sudden surges in traffic and makes sure that the websites are always up and running.
---
     5. WordPress Hosting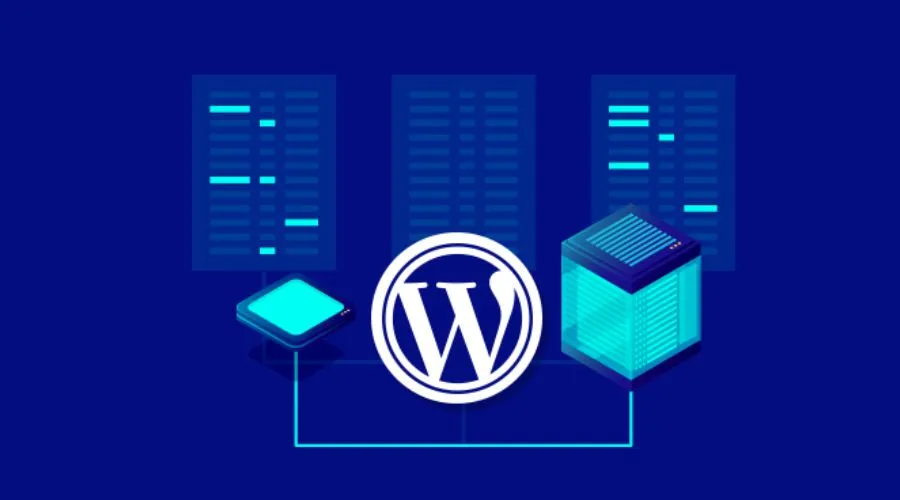 WordPress hosting is a type of hosting that is specifically designed for WordPress websites. It enhances the performance and security of WordPress websites through features like automatic updates, backups and security measures. For those who have a WordPress website, this will be the best option.
---
How to choose the best web hosting provider?
Your web hosting provider will have a huge effect on your website, so keep the following things in mind when picking one. 
Reliability and uptime
If the uptime of your website is low, then your website performance will go down too. A good web hosting provider makes sure that your website's uptime is high, up to at least 99%. This means that your website will be accessible to your customers 24/7. The opposite of uptime is downtime that reduces your traffic and, thus, your revenue. Make sure your website never comes to see that. 
    2. Customer support
There are multiple issues that can arise when you are dealing with a high-functioning server. A good web hosting provider should be accessible all the time through all possible mediums, including email, live chat and phone. Some issues are time sensitive and can require immediate support from the provider, so make sure that you choose a web hosting provider with good customer support. 
    3. Performance and speed
Just like the uptime, your website's speed and performance can be severely affected by the type of provider you use. Slow loading can be a real turn-off for users. Look for a hosting provider that offers fast load time, efficient server hardware, and caching technology to ensure that your website loads quickly and performs well.
    4. Scalability
As your website grows in traffic and in revenue, it will require extra resources. This might be a challenge if you pick a provider that's not flexible. A good web hosting provider will offer scalable options like VPS or cloud hosting. These options will make sure that you can customise and avail resources as you grow. 
    5. Security
The Internet is an open network for the entire world, which, sometimes, makes it unsafe. Your website's security should be your priority. And if you are dealing with sensitive information, then you need a secure web hosting provider all the more. Loom for advanced security features like  SSL certificates and firewalls to ensure that your website is protected from attacks and data loss.
   6. Pricing and plans
Lastly, look for a web hosting provider that offers affordable pricing plans. As you start with your website, you might not be able to afford an option like dedicated hosting. There are many free web hosting providers but it is always better to choose a provider that offers pricing models that meet your needs as well as fall under your budget. Do look for any hidden charges or fees that might become an issue for you in the future. 
Conclusion
Web hosting is an integral part of starting and managing your own website. If your dream is to build a successful one, then carefully go through all types of hosting options and only then pick a provider who offers everything you require and then some more. There are both free and paid options in the market. While free hosting might seem attractive, don't compromise on the quality. Paid web hosting can provide you with better features and, most of all, the security you will definitely need for your website. For more information, visit Bluehost and the official website of Findwyse.
FAQ's
Affiliate Disclosure: Our website may contain affiliate links, which means we may receive a commission if you click a link and purchase something that we have recommended. While clicking these links won't cost you any extra money, they will help us keep this site up and running. Thank you for your support!