In today's time, to have a successful website, you need powerful web hosting solutions to support it. VPS web hosting has become a popular and reliable hosting option amongst organisations and individuals. It does have its own charm, as it is more reliable than shared hosting and more flexible than dedicated hosting. 
Today, we'll explore VPS hosting in detail and compare it with other types of web hosting solutions. We'll also cover the best and most affordable VPS hosting option with cPanel. So, whether you are new to this or a pro, we'll guide you through the world of VPS hosting. 
What is VPS hosting?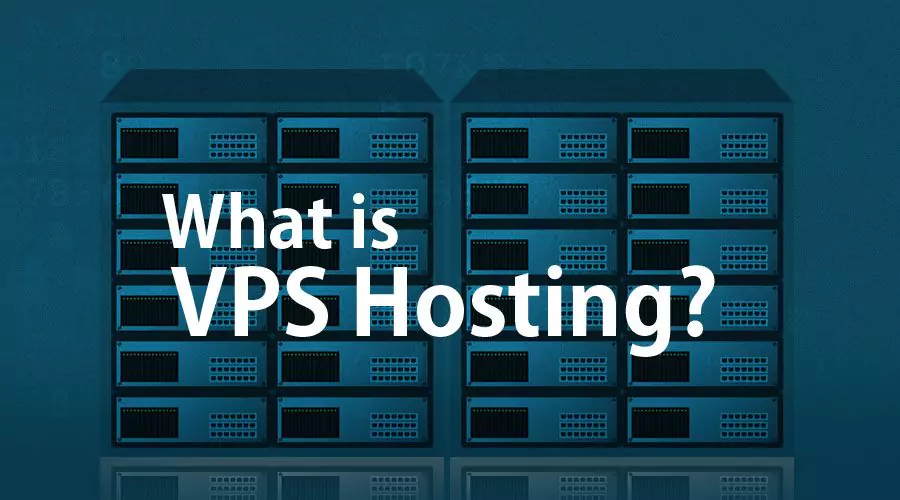 VPS Hosting or Virtual Private Server Hosting is a type of hosting where you get a private server under a large physical server. Imagine a large closet being compartmentalised into small drawers and shelves. That's exactly what VPS hosting is – a physical server that's broken down into multiple private servers that are then given to users separately without any interference.
Each private server gets its own set of resources like RAM, CPU and storage. VPS hosting is way different from shared hosting as you don't have to share your server resources with other websites. It's also much better than dedicated hosting because you get separate resources minus the cost or the headache of managing the large physical server.
---
How does VPS hosting work?
VPS hosting is all about a large physical server that is further broken down into separate and independent virtual servers. To do so, web hosting providers use virtualisation technology that helps them make multiple virtual servers run on a single physical server. 
In simple terms, when you sign up for VPS hosting, your provider allocates you a specific virtual server with its own set of resources that any other user cannot access. These resources belong to you and you only. This is one of its biggest advantages – the flexibility and control it provides to the users. You can easily customise the server environment and resources according to your unique needs. Since you have a server that works independently, you have a say and control over how and what resources you use. 
You can install software of your choice, change settings and access your private files. You can even decide what operating system you'd like to choose, like Windows or Linux.
---
How can you control your virtual server?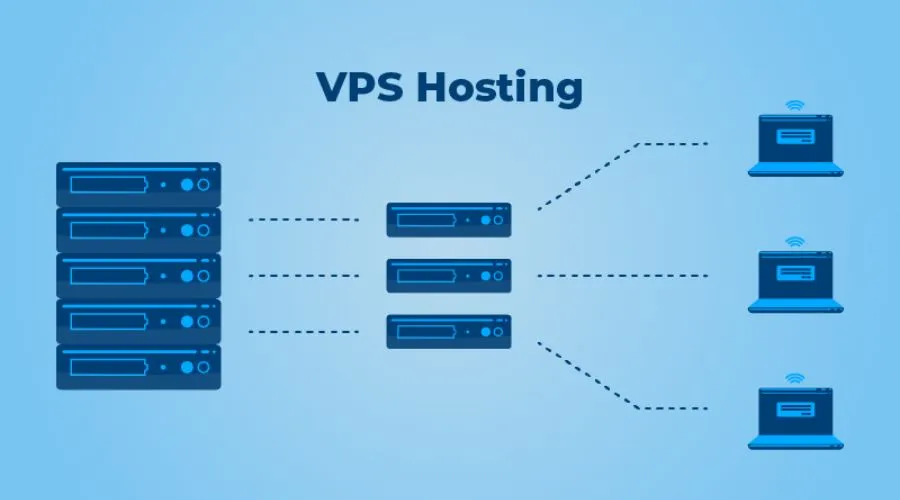 In order to customise and take control of your website server, you can use control panels like cPanel or Plesk. These panels allow you to change settings, install applications, and customise the environment according to your needs and requirements.
This gives you more control and helps you build and manage your website in a streamlined manner. You can manage your data and track your performance. And the best thing is, unlike shared hosting, you are not affected by the actions or moves of other users on the same physical server. Your independent server will give you all the isolation and security you need. 
This is why VPS hosting is popular among large companies and individuals, more so among those working in the e-commerce sector. This web hosting solution allows them to keep all their sensitive data secure, reducing the chances of cyber attacks or lags.
---
Comparing VPS with other web hosting solutions
There are different types of web hosting solutions available online. While they all offer unique features, in this section, we'll explore how VPS hosting compares to them all. This will give you a better idea of what you want from your web hosting solution and if VPS hosting meets those needs better than others. 
1. VPS vs. Shared Hosting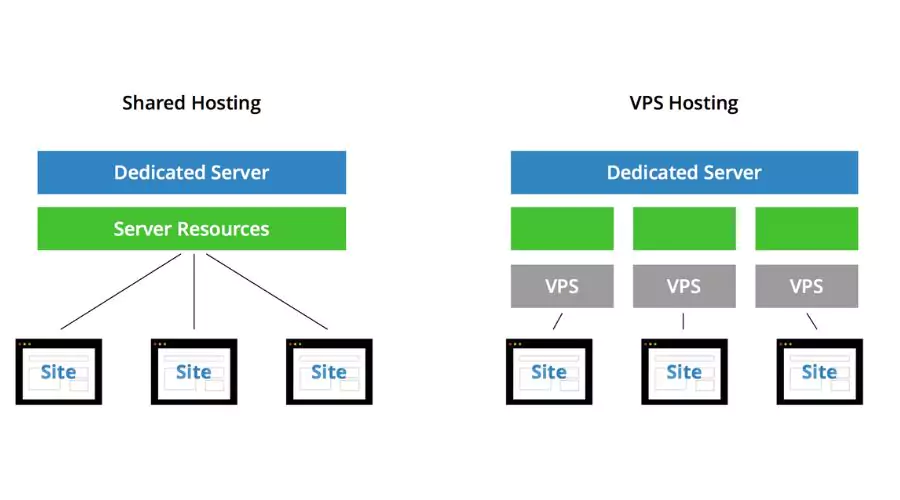 Shared hosting is the most commonly used solution, as it is also the most affordable option. Shared hosting is when multiple websites share a single physical server which automatically means that they share the same set of resources like CPU, RAM and storage as well
VPS hosting, on the other hand, offers users a private server with its own dedicated resources. That way, the user is not affected by the actions of other users using the same server. This allows them to install applications, control settings and customise their environment. This, however, makes VPS hosting an expensive solution in comparison to Shared hosting. 
If you are a small business or an individual just beginning a website, then shared hosting can work for you. But for organisations with huge traffic who are looking for security and control, VPS hosting is the right fit for you.
---
2. VPS vs. Dedicated Hosting
Dedicated hosting allows you to have a whole physical server to yourself with all its resources. This means that the entire server is for your website alone, and you can control the server environment as per your needs, which makes this an expensive option. 
In comparison, VPS hosting is more affordable. It provides users with a dedicated virtual server within a physical server. This way, the resources are used more efficiently, that too at a low cost and with more control and flexibility. 
While both options are good, it mainly depends on your needs. If your website gets huge traffic and requires large dedicated sources, then dedicated hosting will be better for you. But if you are looking for an affordable option while maintaining control and dedicated resources, then VPS hosting will be the right fit for you.
---
3. VPS vs. Cloud Hosting
In Cloud hosting, multiple servers are allocated to one website. This option is often for large and heavy websites where one server is not sufficient. This capability makes Cloud hosting popular as website owners can allocate resources dynamically to different servers depending on the demand and need. This ensures that the servers provide maximum support to the website, especially when it faces a hike in traffic. 
VPS hosting, on the other hand, allows you more control over your server environment. It's a better option for those who need more flexibility in terms of customising their website functioning and specifics.
---
4. VPS vs. WordPress Hosting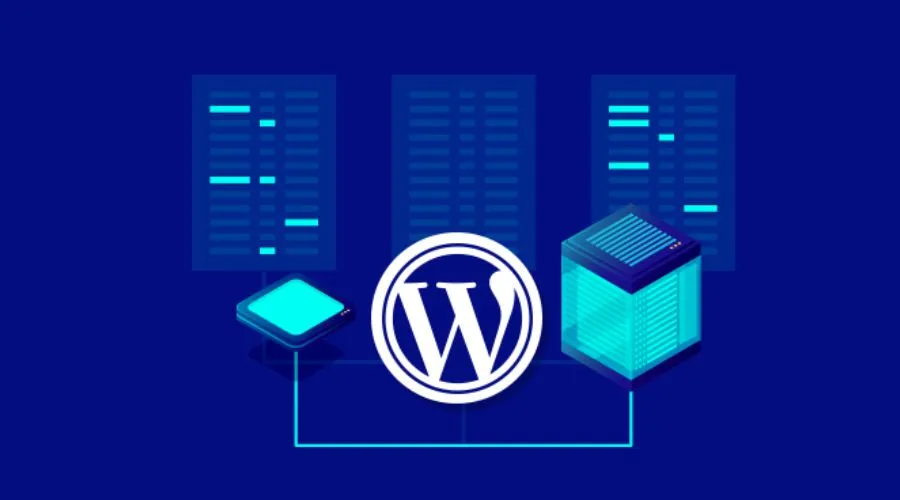 WordPress Hosting is a type of web hosting optimised for WordPress website owners. This hosting solution typically provides tailored services and features that are meant to make your WordPress website more functional and enhanced. These features include automatic updates, one-click installations and customised customer support. 
If your website is hosted on WordPress, then VPS hosting might not be able to provide tailored services that you can avail of with WordPress hosting. If you do choose VPS hosting for your WordPress website, then you'll be required to set up and configure your server's environment.
---
Conclusion
Now you know what VPS Hosting is and why it is such a popular option amongst users. The web hosting solution provides you with flexibility, control, and security. It compares well to the other web hosting solution and can greatly benefit your website if you have the budget for it. Bluehost is an amazing option for affordable VPS hosting with cPanel, providing users with an easy-to-use control dashboard and active customer support. They also offer various plans. You can easily compare and choose a plan depending on your needs and budget. For more information, visit Bluehost and the official website of Findwyse.
FAQ's
Affiliate Disclosure: Our website may contain affiliate links, which means we may receive a commission if you click a link and purchase something that we have recommended. While clicking these links won't cost you any extra money, they will help us keep this site up and running. Thank you for your support!