So, you finally have the perfect startup idea you can't wait to begin with. You have mapped out the logistics, found your market and even worked out the business plan. But then the moment comes when you have to build your website, and you draw a blank. This happens with everyone new to the website world.
But don't worry. All you need to get started is a reliable web hosting service. A web hosting service allows you to essentially rent your own place on the internet for a specific period. Shared web hosting is one of the most popular website hosting services that helps beginners like yourself to build and grow their websites without doing any hard work. All you need is an affordable and efficient hosting plan that gives you the necessary resources. Then, you can just sit back and let your web hosting provider do its magic. 
Whether you are a small business or an individual working on a million-dollar idea, a credible web hosting provider like Bluehost can help you get your shop online and help you grow it in terms of traffic and revenue. In this blog, we'll cover what Shared hosting is and how it can help you take off with your small business. 
What is shared web hosting and how does it work?
Shared web hosting is a lot like sharing an apartment with several roommates. It's when your website runs on a server alongside several other websites. This means you are not only sharing the server with other users but also all the server resources like the bandwidth, processor and RAM. This makes shared web hosting the most affordable option for small businesses, hobbyists, and first-time website owners.
But how does shared web hosting actually work?
Each website contains a ton of information in various formats, including pictures, videos, data, applications and more. When you take a web hosting plan, you rent space on physical computers called servers connected to the internet at all times. Whenever someone searches your website's URL, their computer sends a request to your website server. Your server then responds by sharing your website data. This happens anytime anyone searches for any website. 
In shared web hosting, a server handles multiple websites simultaneously. Since multiple users are sharing the cost of the server, it becomes an affordable option, especially for beginners. In shared hosting, your web host is responsible for maintaining the shared server. That way, you don't require any technical skills and can just focus on other aspects of your website. 
Advantages of shared web hosting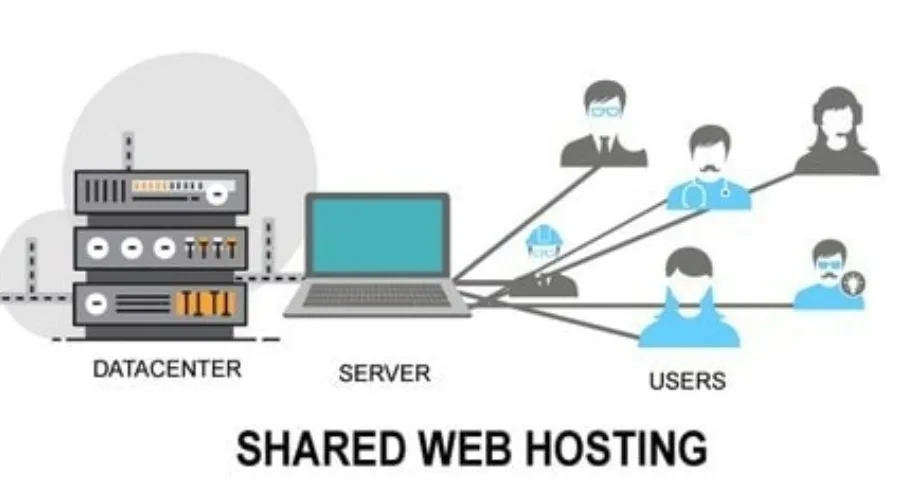 Shared hosting is a popular hosting service for several reasons. It comes with many benefits that will help you grow your website. Here are some of those benefits:
Cost-effective
Web hosting services can be a bit expensive but not shared hosting. In fact, it's one of the most affordable options compared to other services, as you are sharing the cost of the server with multiple users. For those of you who are just starting your websites or learning the space as a hobby, shared web hosting will be the perfect option. 
     2. Easy to use
Shared web hosting offers a user-friendly interface to users so they can easily manage their accounts, control settings, install applications and more. This kind of dashboard usually comes in the form of a cPanel. This panel is simple and easy to use, requiring next to no technical skill to navigate and customise it. 
     3. Maintenance and security
In shared web hosting, the providers handle all the server maintenance and upkeep. This means you don't have to bother yourself with things like regular updates, security patches or server backups. Your web hosting provider will automatically look after all the technical aspects of a server. 
     4. Scalability
Most web hosting providers offer flexible hosting plans that can be upgraded or downgraded depending on your website's growth and requirement. So if your website starts getting increasing traffic, you can always move up another plan and access more resources and control. And if your current plan is not serving you well, you can downgrade to a lower plan easily. 
     5. SSD Host Sharing
The traditional way of storing your website's data was through HDD (Hard Disk Drive). Though web hosting providers today offer SDD (Solid State Drive), which comes with faster loading time. This improves the user experience on your website as well as improves your website's search engine ranking. 
Alternative to shared web hosting
While Shared hosting has many benefits, it also has its downsides. Website owners don't get as much control as they'd like over their server. Since each website gets allocated a limited amount of resources, this can become a hindrance when one website sees a surge in traffic or uses up the resources. The security of your website also gets affected by other websites, which is why you should carefully do your research and choose a web hosting service that suits you the best. 
If you want to explore more web hosting services then here are some options you can try:
Virtual Private Server (VPS) Hosting

Virtual Private Server (VPS) Hosting | Findwyse
VPS hosting is when one physical server is divided into separate and independent virtual servers. This provides the website owners a dedicated amount of resources unlike in shared hosting. This way they have more features to optimise their website and have more control over their server environment. Your website also doesn't get affected by other websites running on the same physical server.
---
   2. Dedicated Server Hosting
In Dedicated server hosting, you get an entire server to yourself. That means all the resources are yours, you don't have to share the space with any other website and you are in full control of your website and its workings. This service is typically used by large organisations who have security and quality as a priority and who deal with confidential data.
---
  3. Cloud Hosting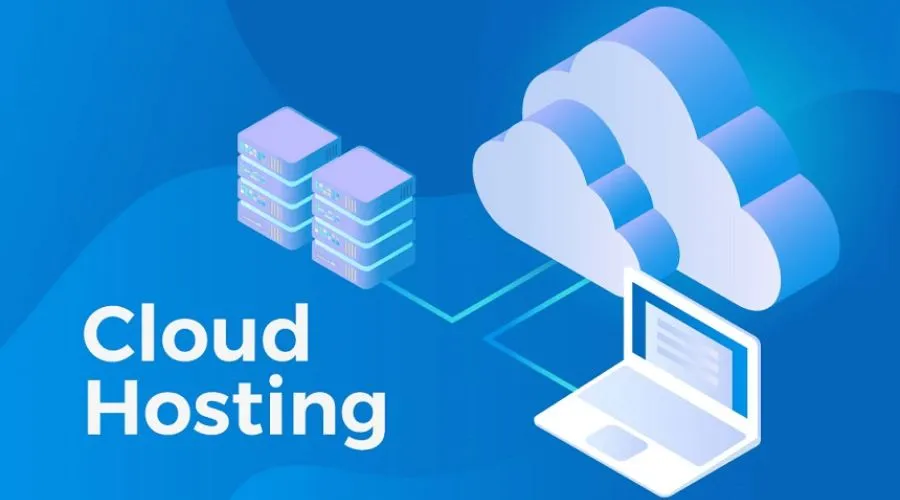 Cloud hosting is a scalable and flexible service where your website is hosted on multiple servers allowing  you to access resources from all the servers. This means you get more resources and customisation capabilities. You can install software and applications without any interference. This option is specifically for those websites that get huge traffic and deal with complex data.
---
Conclusion
Shared web hosting is the perfect option for you if you are a beginner, small business, or a new website owner. While other web hosting services come with extra resources and control, they can also be extremely expensive depending on the provider you are using and the plan you are getting. This is why Shared web hosting is popular as it's the most affordable option and requires you to have no technical skills. When buying a shared web hosting plan, compare several providers and pick the one that best suits your needs. For more information on the world of web hosting, visit Bluehosting and the official website of Findwyse.
FAQ's
Affiliate Disclosure: Our website may contain affiliate links, which means we may receive a commission if you click a link and purchase something that we have recommended. While clicking these links won't cost you any extra money, they will help us keep this site up and running. Thank you for your support!