Industrial vacuum cleaners are a genuine requirement, especially if you're working in more open areas. Their power, capacities, features, and so on are much more different from the regular vacuum cleaners used for our homes. These are specially designed keeping in mind the work environment, area, cleaning needs, and more. It is important to pick the right industrial cleaning vacuum to achieve the best results that affect your workplace's overall presentation. Moreover, finding the ideal industrial vacuum cleaners means going beyond just power and finding the right features to fit your workplace and its cleaning requirements. 
Top 5 industrial vacuum cleaners By Globus Baumarkt:
1. Primaster Wet And Dry Vacuum Cleaners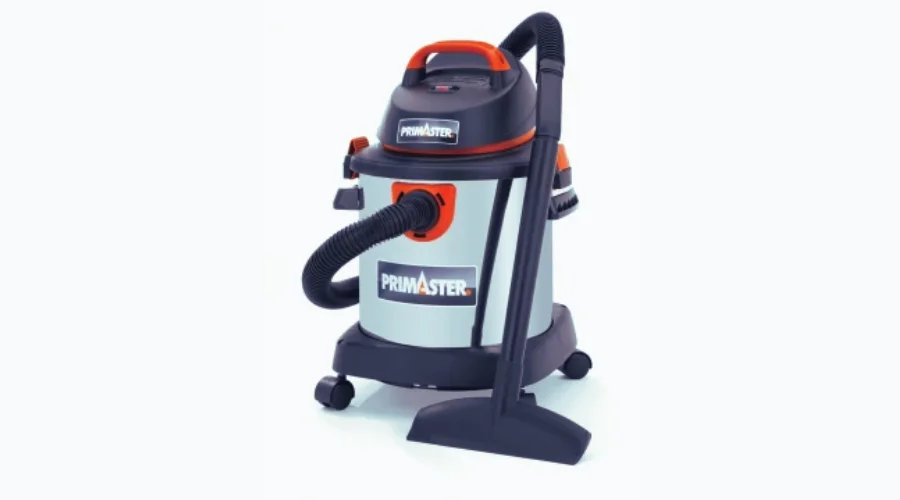 If you're looking for all-in-one industrial vacuum cleaners, the Promaster Wet and Dry Vacuum cleaner is the best option. Having multiple functions and features, you can sort out all your cleaning requirements with this model. With a 20-liter container and 1400-watt power, this model is designed to give nothing but the best when it comes to industrial vacuum cleaners. The vacuum cleaner has a stainless steel container to ensure durability. Its added features include a blower function, a suction hose, and the main nozzle. There is also a handle and a side container handle for effortless portability around the workplace. The Promaster Wet and Dry vacuum cleaner, as the name suggests, works for wet and dry vacuuming and has a foam and cartridge filter which gives safer and better cleaning altogether. With a 7-year guarantee, this model is indeed one to pick.
---
2. Kӓrcher AD 4 Premium Ash Vacuum Cleaner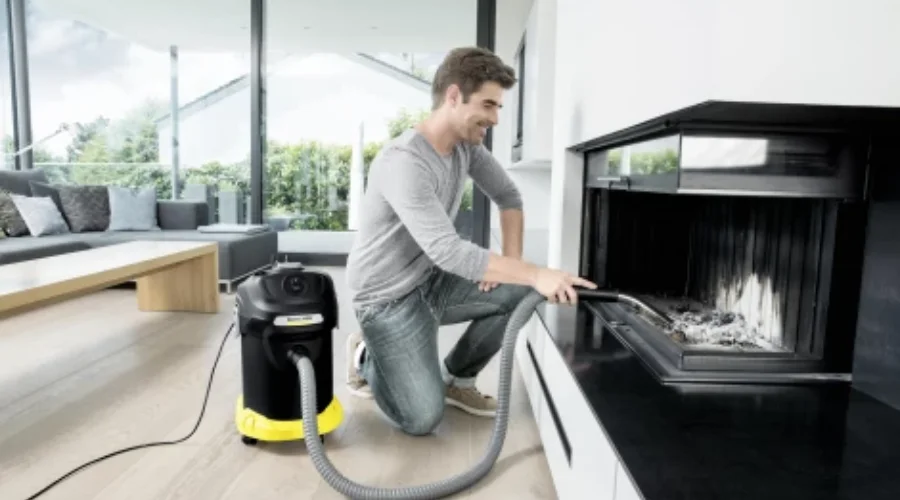 You couldn't get a better commercial vacuum cleaner than this. The Kӓrcher AD 4 Premium Ash Vacuum Cleaner is designed keeping in mind all the nooks and corners of your workplace and the smaller details that need to be focused on while cleaning. Usually, the big spaces can be easily cleared out, but the smaller corners, the thinner lines, and the designs are hard to even touch with vacuum cleaners. The Kӓrcher has you covered in this case. Designed to even take care of the fireplace and other workplace areas, this is one of the industrial vacuum cleaners that can do you the best when cleaning. The container is made of sturdy metal with a suction hose. There is a handle on the container for efficiency and shockproof protection to avoid danger. There are also pleated filters, suction tubes, and many other features embedded in this masterpiece, making industrial cleaning hassle-free and quick.
---
3. Bosch Wet And Dry Vacuum Cleaner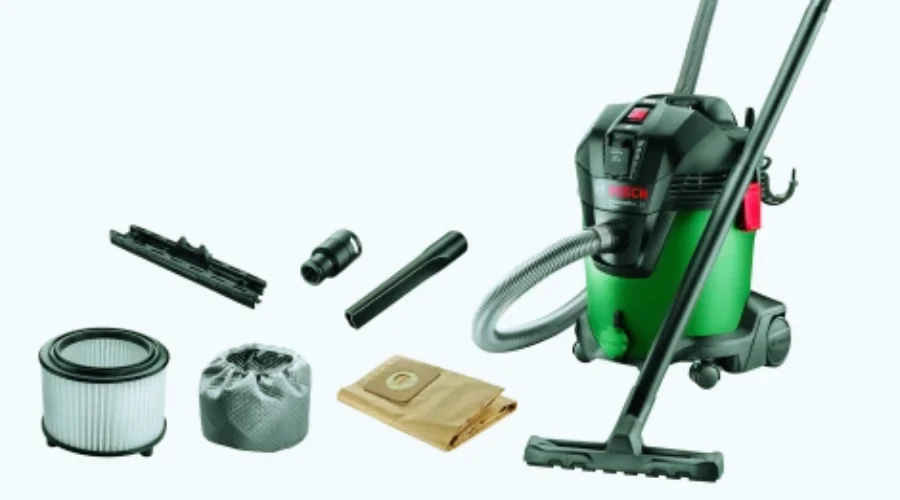 If you're looking for something more classy and advanced, as the name suggests, the Bosch Wet And Dry Vacuum Cleaner are one to try. This is one of the industrial vacuum cleaners that has the most features you could ask for. This means enhanced and easy cleaning just like that. This vacuum cleaner can be used indoors as well as outdoors. This means that it is equipped with various features to handle dust, debris, leaves, and so much more in and around your places, making it the ideal cleaning solution. The highlights of this product would be the drain valve that allows draining excess water and maintains durability, and the leaf blowing function is specially designed to take care of leaves that are not a new menace around your office or workspace.
---
4. Bosch Professional Cordless Vacuum Cleaner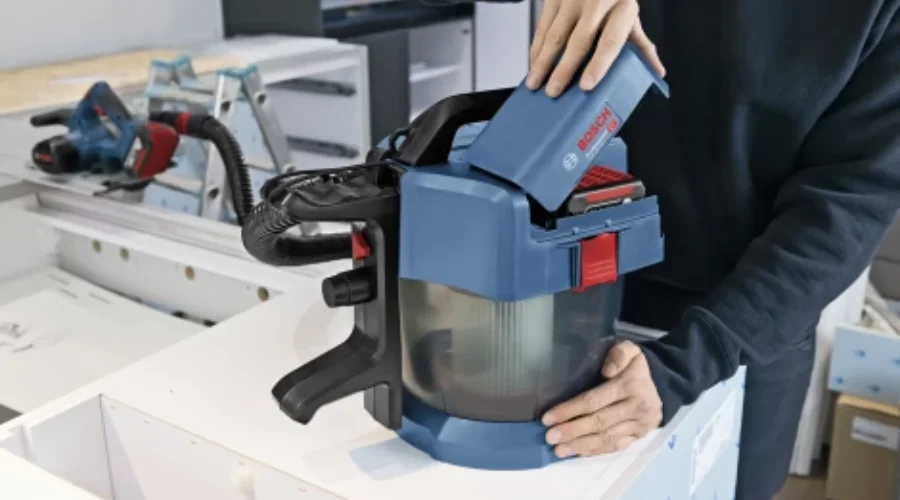 When hassle-free and technology come together, you get the Bosch Professional Cordless Vacuum Cleaner. This one is designed for extreme portability whether your office is just a cabinet or even as big as an entire building. One of the first cordless industrial vacuum cleaners, this product goes far beyond regular vacuuming, and its added features aid in swift and efficient cleaning everywhere. The rotational airflow technology ensures that you're not worried about cleaning a clogged vacuum more than using it to clean itself. The vacuum cleaner consists of multiple additional pieces of equipment, including nozzles, crevices, and more, that only add to the easy and advanced cleaning.
Also read : Some Best Appliances for your Kitchen
---
5. Yard Force Cordless Wet And Dry Vacuum Cleaner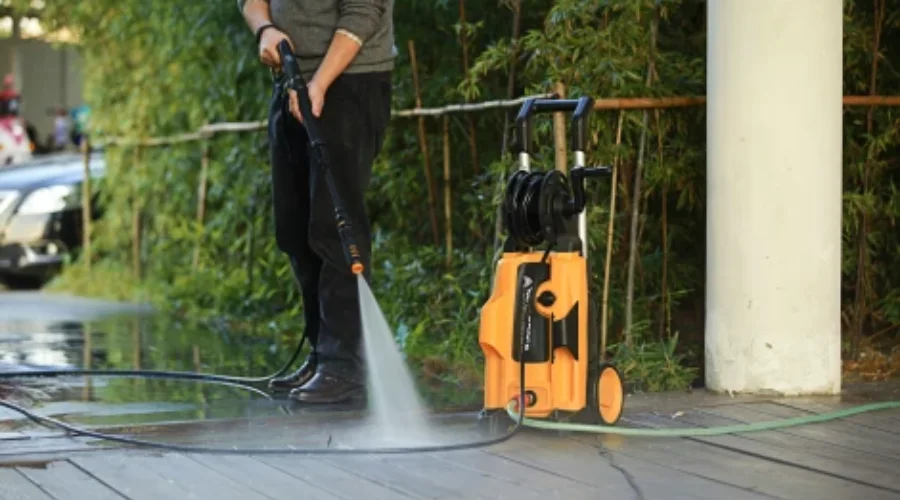 Next on the list of cordless industrial vacuum cleaners is the Yard Force Cordless Wet And Dry Vacuum Cleaner. Designed with some unique and exciting features, cleaning becomes extraordinary with this vacuum cleaner. Built with a pressure display, a detergent tank, and a high-pressure hose with quick release, you're looking at a vacuum cleaner that will provide some of the most satisfying cleanings around your workspace. The best part about this vacuum cleaner is that there is a spray gun, one of the preferred and best modes to use while cleaning to get stubborn dirt and stains out. There is also a height-adjustable telescopic handle that adds to the comfort while vacuuming. You can't go wrong with their Force Cordless Wet And Dry Vacuum Cleaner.
Also read : Best Food Steamer from Top Brands 2023
---
Conclusion  
There you have it, the best industrial vacuum cleaners to give you the best results with effortlessness, all from Globus Baumarkt. Check out Findwyse for more content on product reviews, recommendations, and more.
FAQ's