In today's digital age, television has evolved beyond a simple device for entertainment into a comprehensive multimedia hub. With the advancement of technology, TV manufacturers like Samsung offer a range of innovative TV accessories to elevate the viewing experience. From state-of-the-art soundbars and immersive home theatre systems to convenient wall mounts and stylish stands, these TV accessories enhance audio quality, optimize display positioning, and add a touch of elegance to your living space. Whether you're seeking enhanced sound, seamless integration, or aesthetic appeal, Samsung's lineup of TV accessories is designed to complement and enhance your television, allowing you to enjoy a truly immersive and captivating entertainment experience.
Some of the Best Samsung TV Accessories
One Connect Box:
The Samsung One Connect Box is a remarkable accessory that offers streamlined connectivity options for Samsung Smart TVs. This compact external box centralizes all connections, including HDMI, USB, and other peripherals, reducing cable clutter and simplifying the setup process. The One Connect Box also supports future upgrades, ensuring compatibility with upcoming technologies, and enhancing the longevity of the TV.
Samsung Smart Remote:
The Samsung Smart Remote is an intelligent accessory designed to provide users with a seamless and intuitive control experience. With voice recognition technology and a built-in microphone, users can easily navigate through menus, search for content, and adjust settings using voice commands. The remote also features an ergonomic design, backlighting, and a touchpad, enhancing convenience and ease of use.
Soundbars:
Samsung offers a range of soundbars that complement their tv accessories, providing an immersive audio experience. These sleek and stylish accessories are designed to deliver high-quality sound, enhancing the overall entertainment experience. Soundbars like the Samsung HW-Q900T utilize advanced audio technologies, such as Dolby Atmos and DTS:X, to create a three-dimensional sound field that brings movies, shows, and games to life.
Here is a list of the Best Samsung TV Accessories 
1. SmartThings Dongle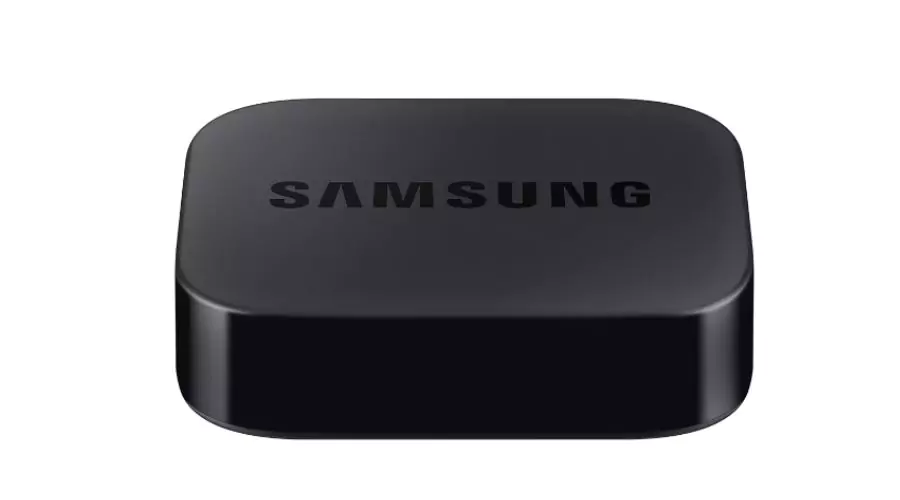 The SmartThings Dongle is a compact device that provides smart connectivity to Samsung TV accessories, such as soundbars, gaming consoles, and streaming devices. It serves as a bridge between these accessories and the Samsung SmartThings ecosystem, offering users enhanced control and convenience over their entertainment setup.
The SmartThings Dongle is specifically designed for tv accessories to integrate flawlessly with Samsung TV accessories, enabling users to harness the full potential of their devices. By simply plugging the dongle into the compatible Samsung TV, users gain access to a wide range of smart features and functionalities.
---
2. Auto-Rotation Stand
The Auto-Rotation Stand employs a motorized mechanism that enables the Samsung TV to rotate effortlessly. It can swivel horizontally, ensuring a comfortable viewing experience from any part of the room. Additionally, it can rotate vertically, allowing viewers to adjust the TV's height according to their preferences.
Samsung has meticulously designed the Auto-Rotation Stand to seamlessly integrate with their TV models. The stand is compatible with a wide range of Samsung TVs, ensuring that users can enjoy its benefits regardless of their TV's size or model.
The Auto-Rotation Stand comes with a wireless remote control, allowing users to adjust the TV's rotation and height with utmost convenience. The remote control ensures that users can effortlessly customize their viewing experience from the comfort of their couch.
---
3. Auto-Rotation Wall Mount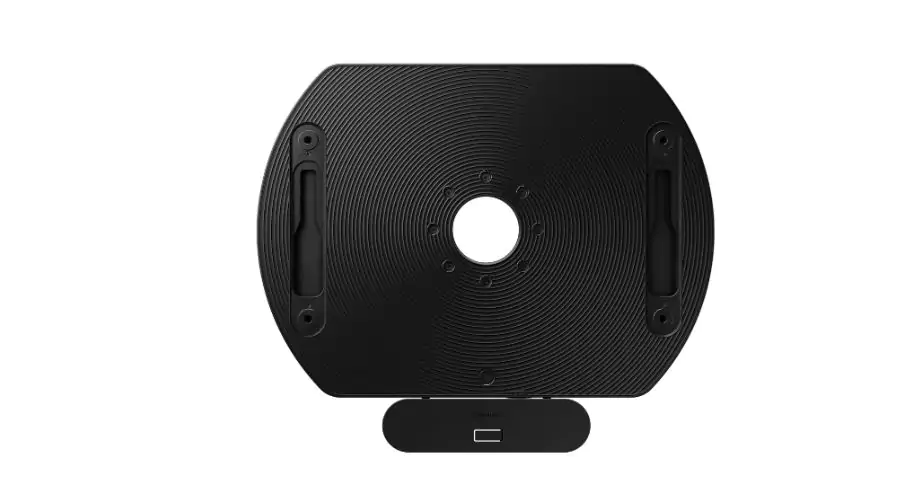 The Auto-Rotation Wall Mount is a cutting-edge accessory designed specifically for Samsung TVs. It combines convenience, versatility, and aesthetics to provide an unparalleled viewing experience. 
This innovative wall mount incorporates advanced motorized technology that enables automatic rotation and adjustment of the TV screen to optimize the viewing angle. The Auto-Rotation Wall Mount is compatible with various Samsung TV models, offering a seamless integration and effortless installation process.
The standout feature of the Auto-Rotation Wall Mount is its ability to automatically rotate the TV screen. This means that users no longer have to manually adjust the TV's position when moving from one side of the room to another. The mount's motorized mechanism detects the viewer's position and adjusts the screen angle accordingly, providing a consistent and comfortable viewing experience.
---
4. Slim Fit Cam
The Slim Fit Cam is an innovative accessory developed by Samsung specifically for its range of televisions. Designed to be seamlessly integrated with Samsung TV models, this sleek and compact device attaches to the back of the TV panel, augmenting its capabilities and adding a host of exciting features.
The Slim Fit Cam greatly contributes to enhancing the picture quality of Samsung TVs. By utilizing advanced image processing algorithms and high-quality hardware components, this accessory optimizes the color accuracy, contrast, and sharpness of the TV's display. The result is a visually stunning viewing experience, with vibrant colours, deep blacks, and lifelike details.
---
5. Full Motion Slim Wall Mount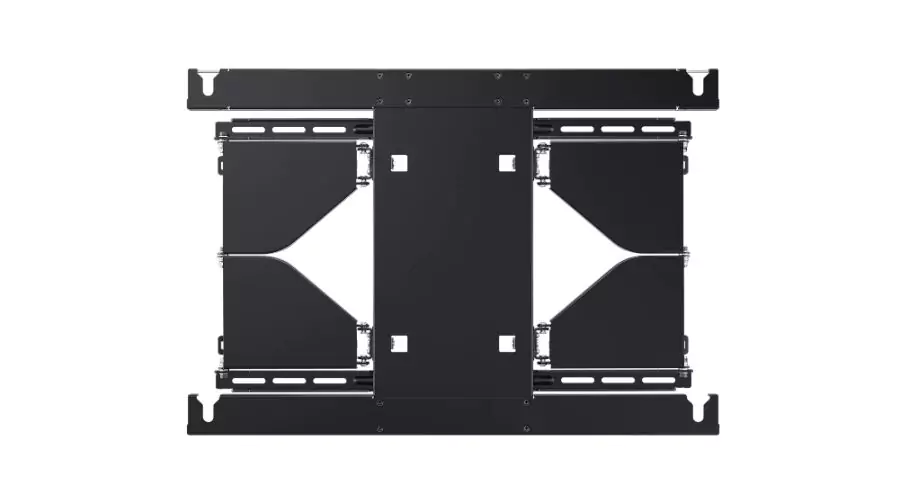 The Full Motion Slim Wall Mount is designed to provide maximum flexibility and convenience while maintaining a slim profile. It is specifically engineered to be compatible with Samsung TVs, ensuring a perfect fit and a seamless aesthetic. 
The mount is available in various sizes to accommodate different TV dimensions and weight capacities. Its sleek and modern design complements the stylish appearance of Samsung TVs, enhancing the overall visual appeal of any living space.
One of the key advantages of the Full Motion Slim Wall Mount is its ability to offer full-motion functionality. This means that users can adjust the TV's position and viewing angle according to their preference. The mount allows for tilting, swivelling, and extending, providing an optimal viewing experience from any seat in the room. With a wide range of motion, viewers can easily eliminate glare, adjust the height, or find the perfect angle for immersive entertainment.
---
Conclusion
Samsung TV accessories are designed to enhance and optimize the television viewing experience, elevating it to new heights. From the streamlined connectivity options of the One Connect Box to the immersive audio provided by soundbars and subwoofers, Samsung offers a comprehensive range of accessories to suit different needs. For more information, visit Findwyse.
FAQs