Tired of fumbling for keys or worrying about whether you locked the door? Cox Communications' smart door locks are here to make your life easier and increase the security of your house. With these innovative devices, your smartphone becomes the master key, allowing you to control access to your home with a simple tap.
But convenience is just the beginning. Smart door locks are designed with your safety in mind. They utilize cutting-edge encryption and authentication techniques to keep your home secure. Plus, you can grant access to trusted individuals remotely, making package deliveries and giving entry to houseguests a breeze.
No more traditional keys, no more worries – smart door locks offer peace of mind and a smarter way to protect your home. Embrace the future of home security with Smart Door Locks by Cox Communications. Your home deserves it.
What is a smart door lock?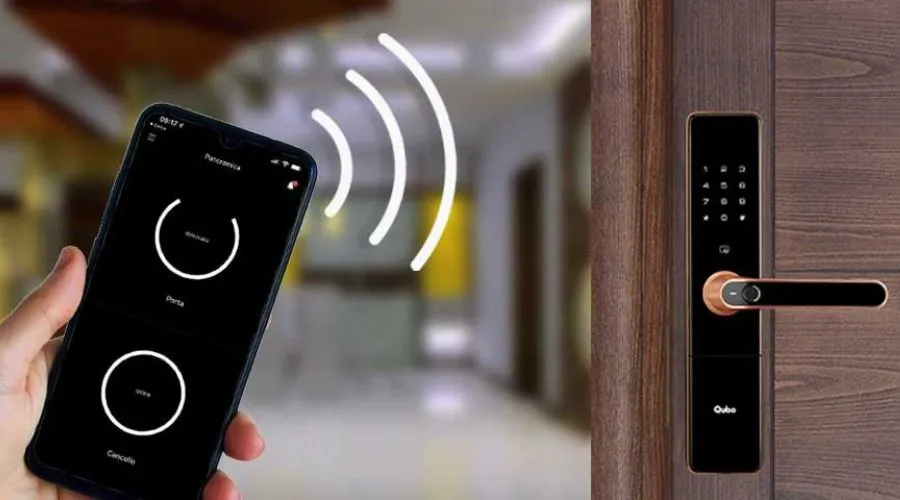 Smart door locks represent the latest evolution in home security. They are electronic locks that allow homeowners to remotely control and monitor their door locks through various digital means, such as smartphone apps, voice commands, or even from their smart home hubs. Unlike traditional locks that rely on physical keys, smart door locks employ a wide range of authentication methods, including PIN codes, biometrics (like fingerprint or facial recognition), and even remote access. To truly understand their appeal, let's explore how they work and why they're becoming an essential part of modern homes:
---
How Do Smart Door Locks Work?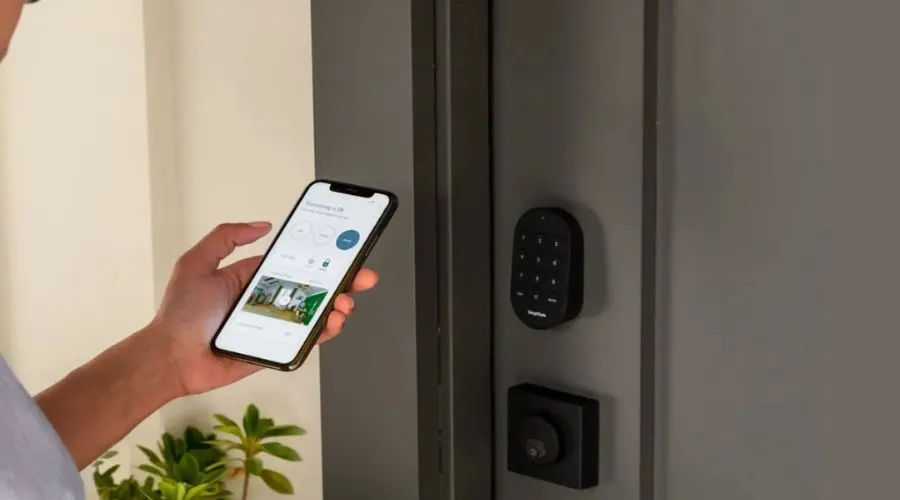 Smart door locks operate by leveraging wireless communication technologies like Bluetooth, Wi-Fi, or Z-Wave to connect with your smartphone or other smart devices. These locks are typically installed in the same location as traditional deadbolt locks but offer a world of difference in terms of functionality. Here's a step-by-step breakdown of how smart door locks operate:
Authentication: To unlock the door, users must authenticate themselves using one of several methods, such as entering a PIN code, scanning their fingerprint, or using a smartphone app.

Wireless Communication: The smart lock communicates wirelessly with your smartphone, tablet, or other connected devices, utilizing Bluetooth, Wi-Fi, or Z-Wave technology.

Authorization: Once the lock authenticates the user, it checks whether the user has the appropriate permissions to unlock the door. Some smart locks offer customizable access levels, allowing homeowners to grant temporary access to guests or service providers.

Lock Control: If the user is authorized, the lock mechanically disengages the deadbolt, allowing entry into the home.

Notification: Many smart locks offer real-time notifications, providing users with alerts whenever someone locks or unlocks the door. This feature enhances security by keeping homeowners informed about who enters their home and precisely when.
---
Are Smart Door Locks Secure?
Naturally, one of the primary concerns about smart door locks is their security. After all, when it comes to home security, there can be no compromise. Fortunately, modern smart locks come equipped with a robust set of security features to ensure your home remains safe and secure:
Encryption: Smart locks employ state-of-the-art encryption protocols to protect the communication between the lock and your smartphone or other devices. This encryption makes it extremely difficult for malicious actors to intercept or tamper with the data.

Tamper Detection: Many smart locks have built-in tamper detection mechanisms. These features trigger an alarm or send notifications if someone attempts to tamper with the lock physically.

Temporary Access: Homeowners can control who enters their home and when by using temporary access codes. These codes can be set to expire after a specific duration, ensuring that guests or service providers can't access the home indefinitely.

Remote Monitoring: Real-time notifications provide immediate awareness of any door activity, allowing homeowners to take prompt action if there's any suspicious behavior.

Backup Power: Smart locks are often equipped with backup power options, such as batteries or emergency keys. These features ensure that you can access your home even during power outages or if the lock's primary power source fails.
---
Myths About Smart Door Locks: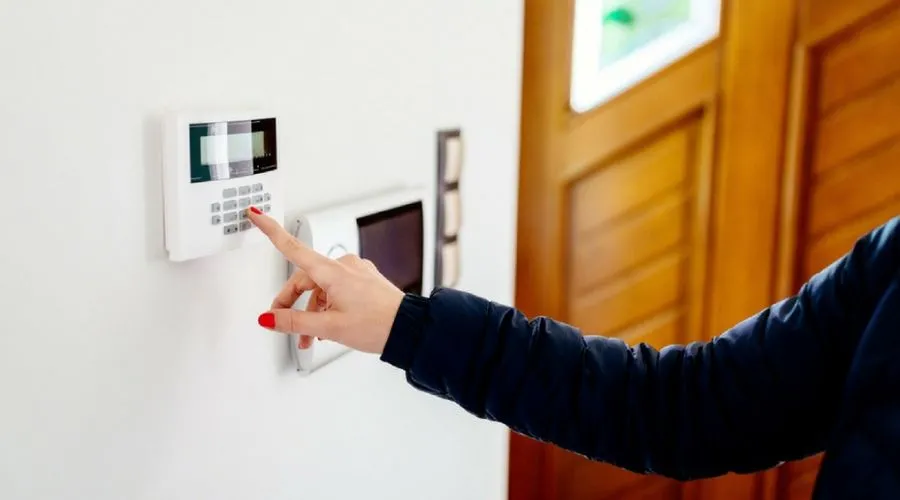 You can't use a physical key with a smart door lock:
Yes, many smart door locks offer the option to use a physical key as a backup. This dual-functionality provides homeowners with the flexibility they need. While smart locks offer modern convenience and security, having a traditional key can be essential in emergencies, such as when technology fails, or for guests who might not have access to the digital authentication methods.
A smart home hub is needed to use a smart door lock:
The necessity of a smart home hub in conjunction with your smart lock hinges on various factors, including the make and model of the smart lock you opt for, as well as the overarching objectives you have for your home automation setup. Certain smart locks are designed to function autonomously, effortlessly linking up with your smartphone or home Wi-Fi network without necessitating an extra hub. This streamlined approach provides direct connectivity and eliminates the requirement for additional components.
However, the dynamics shift when your home automation aspirations extend beyond just smart door locks. If your goal is to orchestrate a symphony of interconnected smart devices from diverse manufacturers, all harmonizing under a unified control system, then the inclusion of a smart home hub becomes instrumental. Essentially, this hub becomes the command center for your smart home ecosystem, enabling you to wield comprehensive control through a singular, user-friendly app.
---
Are there any privacy concerns with smart door locks?
Yes, there can be privacy concerns associated with smart door locks. 
Data Security: Smart door locks often connect to the internet or your home network, which means they can be vulnerable to hacking or unauthorized access. If not properly secured, malicious individuals could gain access to your lock's data or even control it remotely.

Data Collection: Some smart lock manufacturers collect data about user activity, such as when doors are locked or unlocked. This data can be valuable for improving the product but could also raise privacy concerns if it is shared without your consent.

User Tracking: If you're using a smart lock as part of a larger smart home ecosystem, the data collected by the lock could be combined with data from other devices, potentially creating a comprehensive profile of your activities within your home.

Access Sharing: Smart locks often allow you to grant access to others through digital keys or codes. While convenient, this could lead to privacy issues if those keys are shared without your knowledge or if there's a breach in the access-sharing system.
To address these concerns, it's essential to choose reputable smart lock manufacturers, keep your lock's firmware up to date, use strong and unique passwords, and carefully review the privacy policies of any associated apps or services. Additionally, consider whether the convenience of a smart lock outweighs these potential privacy risks for your specific situation.
---
Conclusion 
Smart door locks, as offered by Cox Communications, are revolutionizing home security and convenience, offering keyless entry, remote access control, and the potential for seamless integration into smart homes. While the need for a smart home hub varies depending on the chosen lock and your home automation goals, these devices, provided by Cox Communications, represent the future of home access and protection. Embracing smart door locks means embracing a safer, more convenient, and more connected way of living, all with the support of Cox Communications. For more information, visit Findwyse.
FAQs