Which Samsung phone is the best? Well, that depends on what you want to find. If you want a device with high specs that can compete with the latest iPhone, the latest S22 range is a good choice. If you want an alternative, Samsung makes some great basic phones that are cheap and cheerful. There are also a lot of phones that fall somewhere in the middle.
At the top of the line, the best Samsung phone right now is the Samsung Galaxy S22 Ultra, which has great cameras and a great build. If you want something a little less expensive, we recommend the Samsung Galaxy A53 5G, which has one of the best cameras and is a great deal. If you're interested in the best foldable phones, you don't have to wait for Samsung to release the Galaxy Z Fold 4. The Samsung Galaxy Z Fold 3 and the Samsung Galaxy Z Flip 5G are already available and are both worth checking out. No matter what you like, you can find the best Samsung phones at the best prices below. And we'll list the pros and cons of each and give you the facts and figures you need to decide.
5 Best Samsung Phones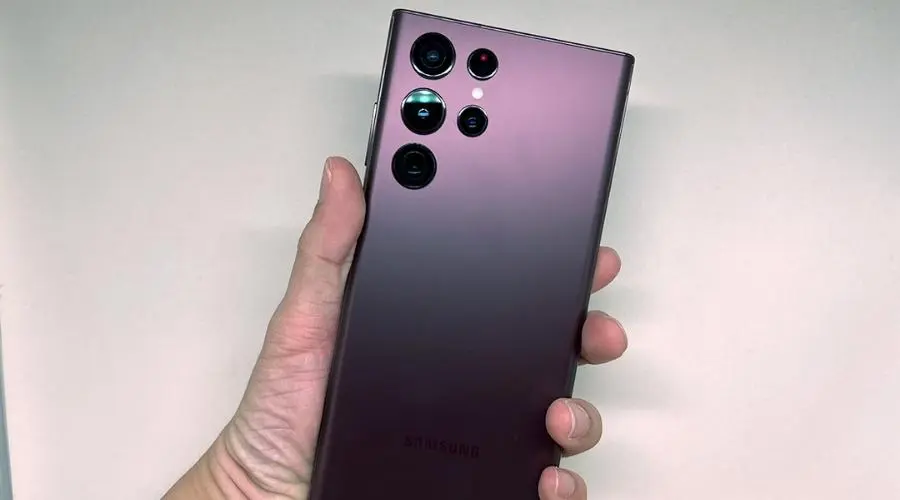 The Galaxy S22 Ultra, which came out in February 2023, is without a doubt the best Samsung phone you can buy today.It has a wide, ultra-wide, telephoto, and super-zoom sensor on its four cameras, which makes it a top-notch system. The first one has a 108MP sensor, an aperture of f/1.8, a Dual Pixel AF, and a field of view of 85 degrees. The ultra-wide lens on the 12MP camera has an aperture of f/2.2 and a field of view of 120 degrees. There are also two 10MP telephoto lenses, one with a 3x zoom (f/2.4) and the other with a 10x zoom (f/4.9). Not to mention the selfie camera, which has a 40MP resolution, an aperture of f/2.2, and can record 8K video at 24fps.In general, this smartphone is big, stylish, and powerful. Its AMOLED screen is to die for, with 500 pixels per inch resolution, smooth motion, bright colors, and great brightness. The improved S Pen stylus is great, and it lets you do things that you could only do before with a Galaxy Note. It has a powerful 5,000mAh battery that will keep it going for hours, and the design and look of the phone are simple but, to our eyes, very stylish. In short, you get the best specs of any Samsung phone on the market right now, and they all work well together to give you a top-notch experience.
---
The plain Samsung S22 came out at the same time as the Samsung S22 Ultra, but it is a very different phone. The short version is that it's cheaper and a little less high-end, but only just.Well, for one thing, the screen is smaller. It has a diameter of 6.1 inches instead of 6.8 inches like the Ultra. You still get a 120Hz refresh rate, but the brightness is "only" 1300 nits instead of the Ultra's 1750 nits. The battery is also not as strong as the Ultras. It has 3,700mAh instead of 5,000mAh. The triple-lens camera is similar, but the main sensor is only 50MP instead of 108MP like the Ultra.
---
Samsung Galaxy A53 5G

Samsung Galaxy A53 5G | findwyse
The Galaxy A53 5G, which came out in March, is your best bet if you want a device in the middle range. It's a lot less expensive than the S22, which is a better phone in most ways (faster processor, better camera, stronger waterproofing, and support for wireless charging). But in general, the differences aren't that big. Plus, you might like the A53 5G's bigger screen (6.5 inches vs. 6.1 inches for the S22) and bigger battery (5000 mAH vs. 3700 mAh for the S22).
---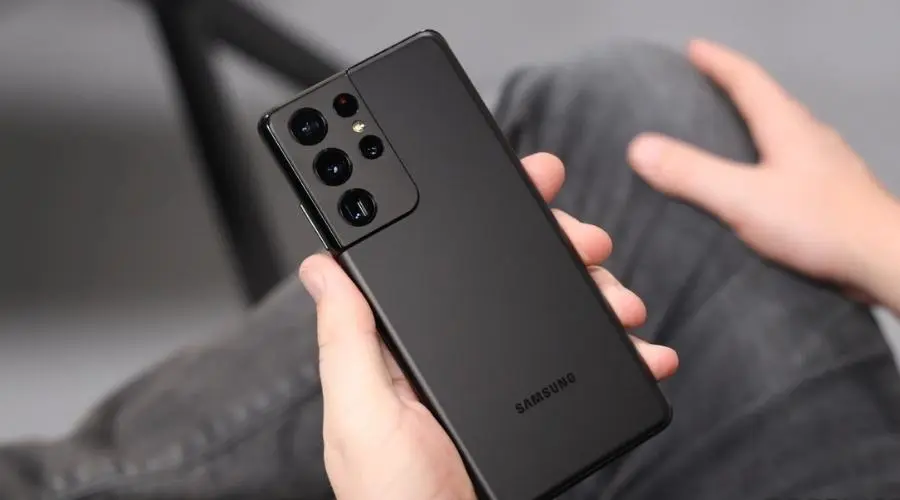 The Samsung Galaxy S21 Ultra was the top model until recently, and it is still a very advanced device with a lot to offer. This camera phone has four back cameras: a 108MP main camera with an aperture of f/1.8, a 12MP ultra-wide camera with an aperture of f/2.2, and two 10MP telephoto cameras, one with an aperture of f/2.4 and a 3x optical zoom and the other with an aperture of f/4.9 and a huge 10x optical zoom.You also get a great screen that is 6.8in. The Dynamic AMOLED 2X display has a 120Hz refresh rate for smooth scrolling and gaming, HDR10+ support, a peak brightness of 1500 nits, and a resolution of 1440 x 3200.
---
Samsung Galaxy Note 20 Ultra
If you're looking for a phone with one of the best telephoto cameras, you might like the Samsung Galaxy Note 20 Ultra. The Note 20 Ultra has a triple rear camera with a 108MP f/1.8 main camera, a 12MP f/2.2 ultra-wide camera, and a 12MP f/3 camera with 5x optical zoom and 50x digital zoom, which is the crowning jewel.There are three colors for the Samsung Galaxy Note 20 Ultra: Mystic Bronze, Mystic White, and Mystic Black. Even though the Note 20 Ultra is a bit pricey, we have seen the price of the phone start to go down since it came out in April 2020.
---
Conclusion
As you can see, there are many different kinds of small smartphones with different strengths, prices, and operating systems. Above, they are listed by price range and quality. Below, they are listed roughly in order of size, followed by a list of the worst to the best. Findwyse has a website where you can learn more about the best Samsung phones.
FAQ's
Image source