Samsung Galaxy Buds have emerged as one of the leading contenders in the realm of wireless audio technology. These compact, sleek, and innovative earbuds have captivated consumers with their exceptional sound quality, comfortable fit, and cutting-edge features. 
Features of Samsung Galaxy Buds
Wireless Freedom and Convenience
One of the key advantages of Samsung Galaxy Buds is their wireless design, providing freedom from tangled cables and allowing users to enjoy audio content on the go. These earbuds connect seamlessly to smartphones, tablets, and other Bluetooth-enabled devices, enabling a hassle-free experience. The absence of wires also ensures comfort during workouts or other activities, eliminating the need to worry about cables getting in the way.
Ergonomic Design and Comfort
Samsung has invested significant effort in designing Galaxy Buds to provide maximum comfort and a secure fit for users. The earbuds come with multiple ear tip sizes to accommodate different ear shapes, ensuring a snug fit and minimizing sound leakage. The lightweight construction and ergonomic design allow for extended wear without discomfort, making them an ideal choice for long listening sessions or commuting.
Intelligent Features and Intuitive Controls
The Samsung Galaxy Buds boast an array of intelligent features that elevate the user experience to new heights. One notable feature is the Ambient Sound Mode, which allows users to selectively hear their surroundings while wearing the earbuds, ensuring safety and awareness in busy environments. The intuitive touch controls on the earbuds enable effortless navigation through playlists, answering calls, adjusting volume, and activating voice assistants such as Bixby or Google Assistant.
Here is a list of the Best Samsung Galaxy Buds 
1. Galaxy Buds2 Pro Bora Purple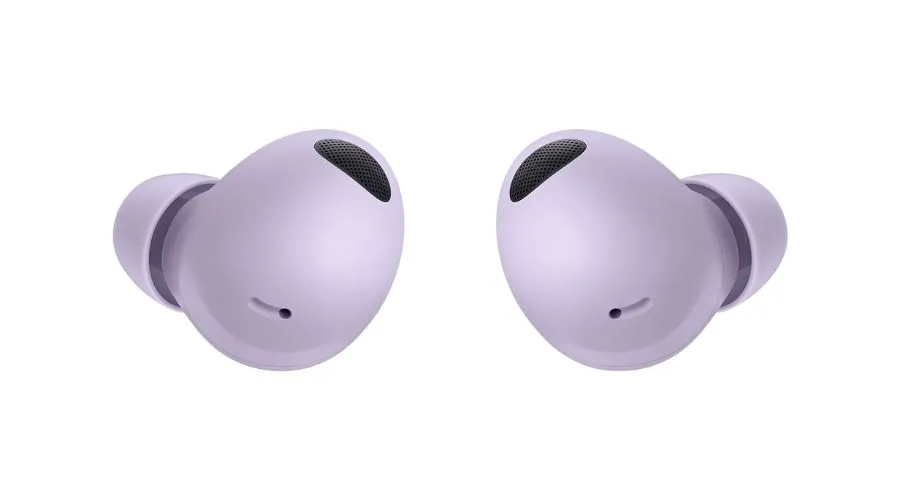 The Samsung galaxy buds 2 Pro Bora Purple deliver a truly immersive audio experience. Equipped with cutting-edge AKG-tuned drivers, these earbuds provide a rich and balanced soundstage, allowing users to enjoy their favourite music, podcasts, or videos with utmost clarity. Whether you are a bass enthusiast or prefer detailed trebles, the Galaxy Buds2 Pro Bora Purple offers a well-rounded sound signature that caters to a variety of preferences. With multiple microphones and advanced noise-cancellation technology, these earbuds ensure crystal-clear call quality, even in noisy environments.
One of the standout features of the Galaxy Buds2 Pro Bora Purple is its advanced active noise cancellation (ANC) capabilities. ANC technology utilizes internal and external microphones to analyze ambient sounds and generate inverse sound waves, effectively neutralizing external noise. This feature allows users to enjoy their audio content without any distractions, whether it's during a commute, in a crowded café, or while working in a noisy environment.
---
2. Galaxy Buds2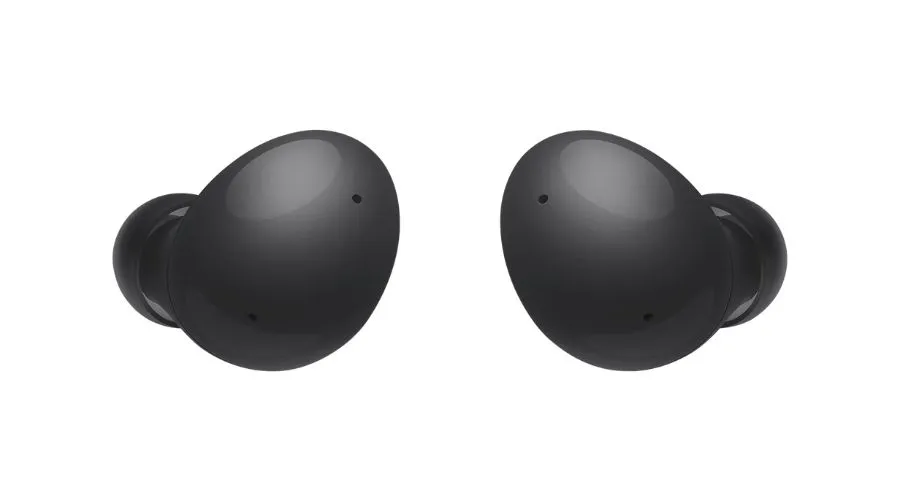 Samsung Galaxy Buds2 delivers a remarkable audio experience, truly immersing users in their favourite music, podcasts, or movies. The earbuds incorporate advanced technology to produce a rich, clear, and balanced sound. The dynamic two-way speakers, coupled with the Active Noise Cancellation feature, effectively block out external distractions, allowing users to enjoy their audio content without any interruptions. 
Samsung Galaxy Buds2 come equipped with intelligent features that enhance user convenience and make the listening experience more seamless. One such feature is automatic ear detection, where the earbuds can detect when they are being worn or removed, automatically pausing or resuming the audio playback accordingly. 
The Samsung Galaxy Buds2 offers impressive battery life, ensuring that users can enjoy their favourite content throughout the day without worrying about frequent recharging. The earbuds themselves provide up to 7.5 hours of uninterrupted playtime, while the compact charging case extends the total listening time to an impressive 20 hours.
---
3. Galaxy Buds Live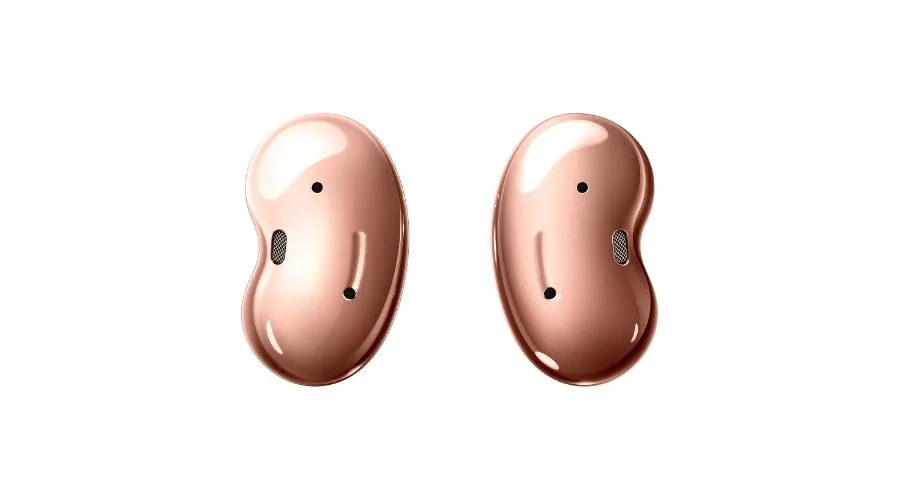 The design of the Samsung Galaxy Buds Live is nothing short of remarkable. Unlike traditional earbuds, these bean-shaped marvels are sleek and compact, and exude a sense of elegance. The ergonomic design ensures a comfortable fit, making them ideal for extended periods of use. The buds nestle comfortably in the ear canal, providing a secure and snug fit without causing any discomfort.
The compact charging case, which resembles a small jewellery box, not only serves as a protective container but also adds a touch of style to the overall package. Its pocket-friendly size allows for easy portability, ensuring that the Galaxy Buds Live are always within reach.
The audio performance of the Samsung Galaxy Buds Live is truly exceptional. Equipped with 12mm drivers and AKG tuning, these earbuds deliver a rich and immersive soundstage. The carefully balanced audio profile reproduces music with exceptional clarity, allowing every note and instrument to be heard with precision.
The Active Noise Cancellation (ANC) feature takes the audio experience to the next level. By intelligently analyzing external sounds and creating an opposing sound wave, the Galaxy Buds Live effectively cancels out unwanted noise, allowing users to enjoy their music or calls without any distractions. Whether in a bustling café or a noisy commute, the ANC ensures a serene and immersive audio experience.
---
Conclusion
Samsung Galaxy Buds have emerged as a game-changer in the world of wireless audio technology. With their exceptional sound quality, wireless convenience, comfortable fit, and intelligent features, these earbuds have revolutionized the way we experience audio on the go. As Samsung continues to innovate and refine its offerings, the Galaxy Buds stand as a testament to its commitment to delivering cutting-edge audio solutions that meet the demands of today's consumers. For more information, visit Findwyse.
FAQs