Mark Zuckerberg, the CEO of Meta, has said that the company will release its new high-end VR headset in October, probably around the time of its Connect VR conference. Zuckerberg said on the Joe Rogan Experience podcast that the new VR headset, which has the code name Project Cambria, will have "big features" that will give users a sense of "social presence."
Zuckerberg said that the next generation of virtual reality headsets will have a feature that lets them track your eyes and face. He said that this would make it possible for the person wearing the headset to look someone in the eye in the virtual world. Also, the face tracking feature will let your avatar follow your face and make real-time facial expressions.
Track your face so that your avatar doesn't just look like a still picture but also responds to your smiles, frowns, pouts, and other facial expressions in real time," he was heard saying in the episode.
Meta released a video in May of this year that showed what its new and best VR headset could do. The new headset is expected to cost more than USD800, which is more than the current Quest 2 VR headset. In the video, the device itself is hidden, but the company talks about how the headset can do a high-resolution full-color passthrough.
Passthrough is a feature that lets a headset user see what's going on around them in real-time. It uses the sensors on the headset to figure out what the user would know if he or she could look straight through the front of the headset and into the real world around. The Quest headsets we have now only show shades of grey for passthrough. The next VR headset will be able to let full-color passthrough, which will make the content inside look more natural and interactive.
---
The hardware specs and advanced screen of Meta's new best VR headset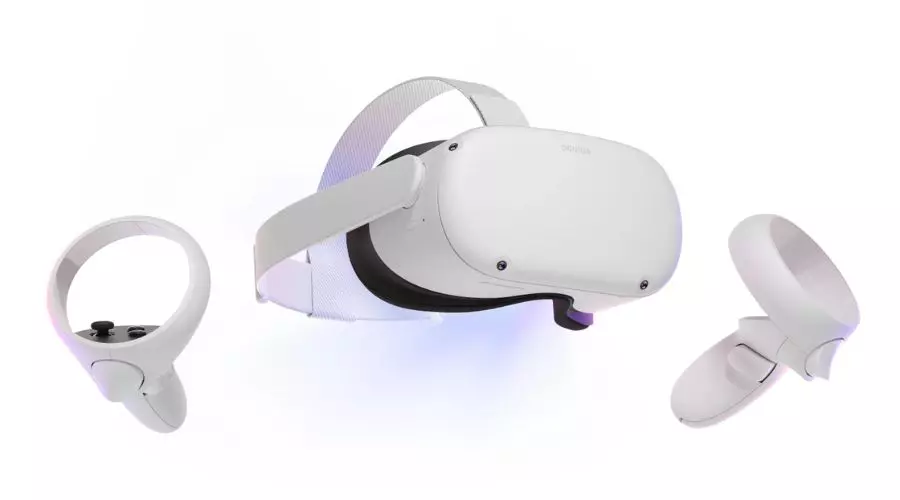 Along with the CAD renders that VR fan Brad Lynch shared, most of the hardware specs of Meta's Quest Pro mixed reality headset were also made public. It was rumored before that it would be powered by a new Snapdragon XR2 5G chipset, which is exactly what happened. The chip is then paired with 12 GB of RAM, 256 GB of onboard storage, and up to ten sensors, including an infrared depth projector.
In terms of differences, the current Quest 2 will have a much worse screen than the Quest Pro. Each panel of the new headset will have a QLED screen with a resolution of up to 1800×1920. Meta will also use custom pancake lenses and a 21-degree counter-rotating mechanism to improve the field of view when mixing augmented and virtual reality.
The Quest Pro will also have a 5000 mAh battery, Wi-Fi 6E, and better spatial audio.
---
Details about the controller and prices
Not only will the headset be improved in important ways. Meta Quest Pro controller is also expected to have up to three infrared cameras, a pressure sensor, and HD haptics. It will be powered by a Snapdragon processor. The leaker said that the company might eventually sell the controller and charging dock separately for $300.
As for how much Meta Quest Pro will cost, the full kit, which will include the controllers and charging pad, is said to cost $1500. It's not clear if Meta will sell a package with just the headset. Meta might say something about Quest Pro as soon as next month.
On the other hand, Meta confirmed that it will stop selling Quest 2 with 64 GB of storage starting in August. This will be replaced by a 128 GB version, but it will cost $400, or $100 more than the original base model.
---
What Meta's best VR headset has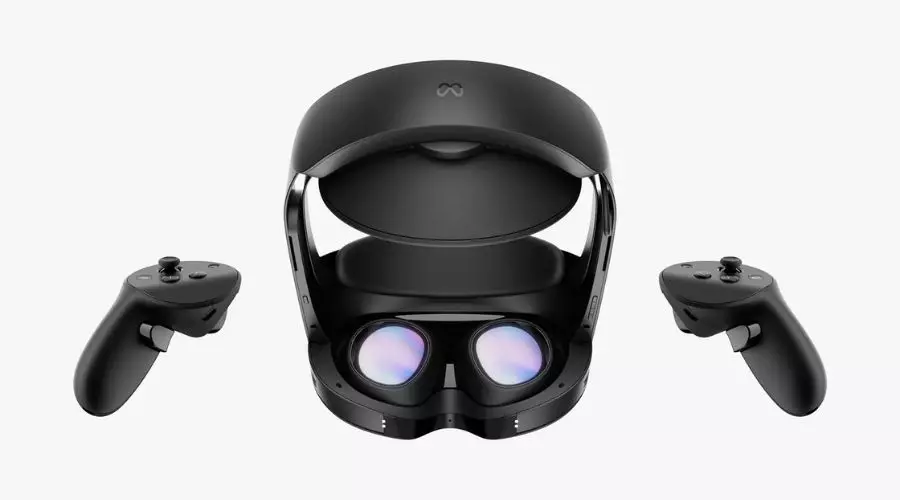 We have a general idea of what the Quest Pro's specs might be thanks to Bradley Lynch's leaks. Remember that these are said to be leaks. They aren't sure if it is true yet.
Here are what we think are the Meta's best Vr headset specs:
Resolution 2,160 x 2,160p (MiniLED Backlit LCD Panels)
Qualcomm XR2+ Gen 1 SoC Processor Memory
12 GB LPDDR5 RAM Storage
256 GB SSD
5000 mAh battery
Workspace Capabilities vs. Video Games
The Quest 2 is mostly used for games, but the Quest Pro is likely meant for work and productivity. The way the names are chosen shows that.
Quest Pro suggests that it is for professional use and sets it apart from the numbered Quest 2 names.
With Quest 2, you could already use augmented workspaces and Meta's Workrooms. Meta will likely keep going in this direction with the Quest Pro. Aside from the benefits that come with the Quest Pro's better specs, we might even get some extra features that help us get things done.
---
Conclusion
So, all of this was about the best VR headset's October release. You can keep an eye on this page and the findwyse website for more information about this best VR headset's first launch.
FAQ's
Affiliate Disclosure: Our website may contain affiliate links, which means we may receive a commission if you click a link and purchase something that we have recommended. While clicking these links won't cost you any extra money, they will help us keep this site up and running. Thank you for your support!