A garden parasol is a quintessential addition to any outdoor space, providing both functional and aesthetic benefits. Homebase, a renowned home improvement and garden retailer, offers a wide range of garden parasols that cater to various needs and preferences.
The Importance of Garden Parasols:
Sun Protection:
Garden parasols serve as a shield against the sun's harmful rays, allowing individuals to enjoy their outdoor spaces while minimizing the risk of sunburn and UV damage. By providing shade, these parasols create a comfortable environment for relaxation, dining, or socializing.
Versatile Design:
Garden parasols come in a variety of shapes, sizes, and styles, making them a versatile addition to any outdoor area. Whether you have a small balcony, a spacious patio, or a sprawling garden, Homebase offers a range of parasols for garden that can be tailored to suit different spaces and aesthetic preferences.
List of best garden parasols from Homebase that you shouldn't miss:
1. 3m Overhanging Parasol – Natural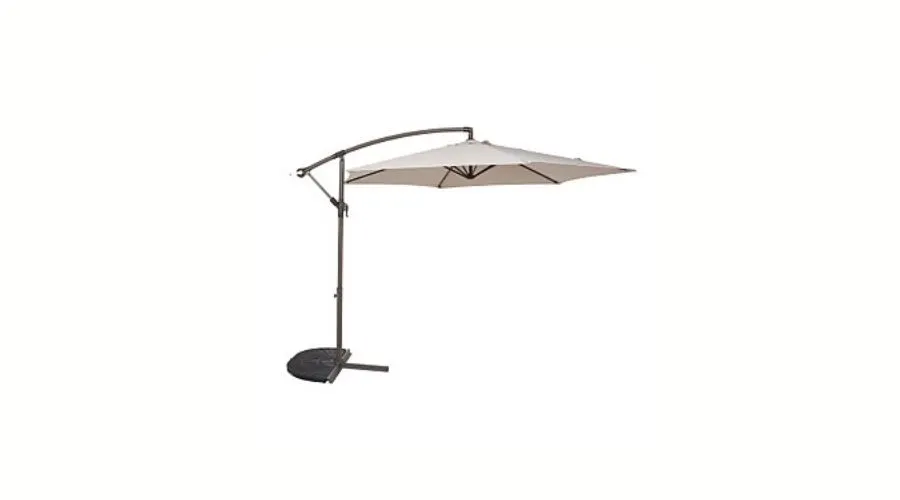 The 3M Overhanging Parasol – Natural boasts a captivating and timeless design that effortlessly blends with various outdoor aesthetics. Crafted with meticulous attention to detail, it adds an element of sophistication to any garden or patio. The natural color of the parasol complements the surrounding greenery and other outdoor elements, creating a harmonious and inviting atmosphere.
One of the primary purposes of a garden parasol is to provide shade and protection from the sun's harmful rays. The 3M Overhanging Parasol excels in this aspect, offering an expansive shade coverage of 3 meters in diameter. Its large canopy size ensures that you and your guests can comfortably enjoy the outdoors while staying shielded from direct sunlight.
---
2. 2.7m Crank & Tilt Parasol Natural – Dia. 38mm
The 2.7m Crank & Tilt Parasol Natural – Dia. 38mm is a high-quality garden parasol designed to enhance your outdoor experience. With a diameter of 38mm, it offers robust support and stability, ensuring that it can withstand various weather conditions. The natural color scheme adds a touch of warmth and blends seamlessly with different garden styles.
One of the standout features of the 2.7m Crank & Tilt Parasol is its crank mechanism. The built-in crank system allows for effortless opening and closing of the parasol. With a simple turn of the crank handle, you can quickly and smoothly extend or retract the canopy. This user-friendly mechanism makes it convenient for anyone to set up and adjust the parasol as needed.
---
3. 3.5m Overhanging Parasol with Lights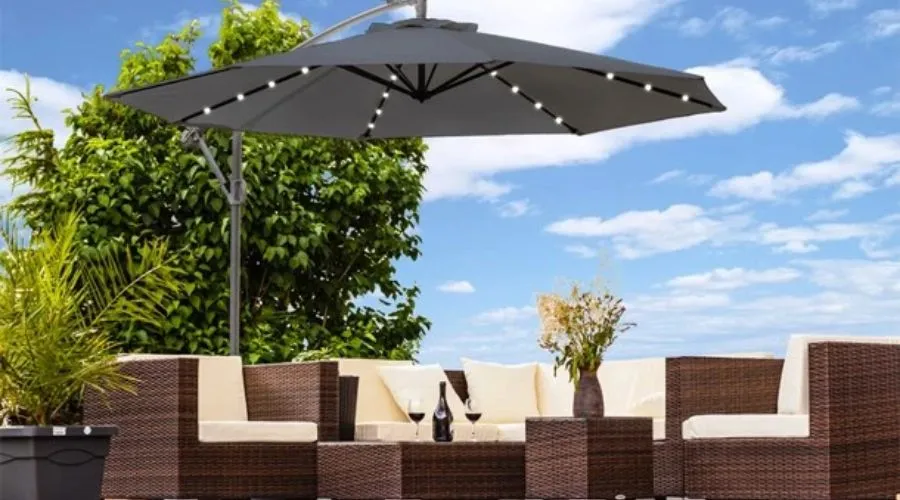 The 3.5m overhanging parasol with lights is an outdoor shading solution that combines the features of a traditional garden parasol with the addition of built-in LED lights. It features a large 3.5-meter canopy that extends from a sturdy pole positioned to the side, allowing for greater flexibility in shading and placement. The integrated lights offer a captivating illumination during nighttime, transforming the parasol into a stunning focal point within the garden or patio.
The overhanging design of this parasol distinguishes it from conventional options. Its adjustable cantilever system enables easy positioning of the canopy to provide shade precisely where needed, ensuring optimal comfort for individuals and groups alike. The offset pole also allows for unobstructed space beneath the parasol, providing a seamless seating or dining experience without the intrusion of a central pole.
---
4. Parasol with Solar Lights 2.7m – Natural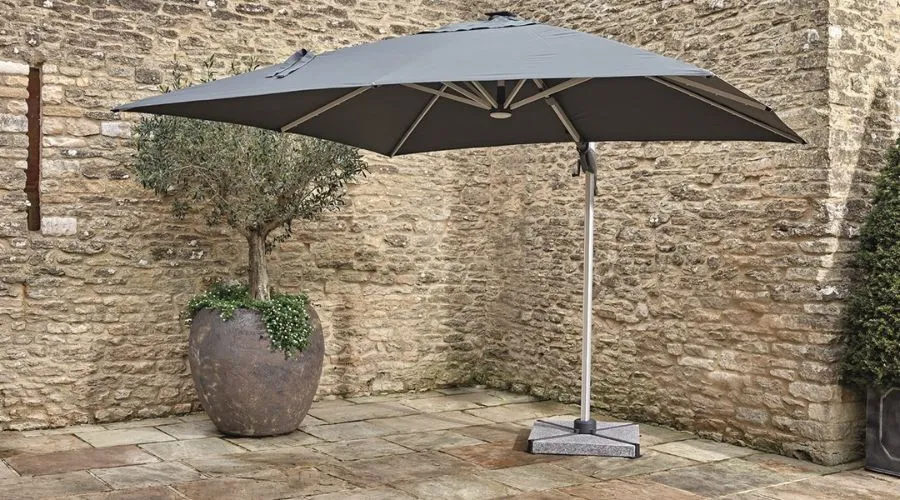 A garden is a place where we seek solace and tranquility, connecting with nature's beauty. To make the most of our outdoor space, garden parasols play a vital role. They not only provide shade from the sun but also add an elegant touch to the overall aesthetic. Among the various options available, the Parasol with Solar Lights 2.7m – Natural stands out as a remarkable choice.
Garden parasols have been a cherished addition to outdoor spaces for centuries. They serve multiple purposes, acting as a shield against harsh sunlight, creating a comfortable space for relaxation, and adding a touch of sophistication to any garden or patio area. With their versatile nature, garden parasols provide a dynamic solution for enhancing both the aesthetic and functionality of an outdoor space.
The Parasol with Solar Lights 2.7m – Natural is a remarkable garden parasol that combines practicality, style, and eco-friendliness. This particular parasol stands at an impressive height of 2.7 meters, providing ample coverage to shield you from the sun's rays during those warm summer days. Its natural color scheme blends seamlessly with any garden or patio decor, adding an elegant touch to the overall ambiance.
---
Conclusion
Garden parasols are invaluable additions to outdoor spaces, offering sun protection and enhancing the overall aesthetics of gardens, patios, and balconies. Homebase provides a diverse range of garden parasols, offering various sizes, designs, and functional features to cater to different needs and preferences. For more information, visit Findwyse.
FAQs