In today's technology-driven world, having the right keyboard and mouse setup is essential for a seamless and efficient computing experience. Whether you are a professional, a gamer, or a casual user, finding the best keyboard and mouse that suits your needs can significantly enhance your productivity and comfort. When choosing the perfect keyboard and mouse, Best Buy offers a wide range of options to cater to every preference and requirement. From ergonomic designs to wireless connectivity, there is something for everyone. In this blog, we will explore the best keyboard and mouse options available on Best Buy to help you decide and find the perfect combination for your setup. Whether you prioritize comfort, precision, or customisation, the right keyboard and mouse can significantly impact your computing experience.
Best Buy provides a curated selection of top-quality brands and models known for their reliability, durability, and performance. Whether you are a typist who spends hours writing, a gamer seeking lightning-fast response times, or a designer who needs precision and control, the vast array of options available on Best Buy ensures that you will find the perfect keyboard and mouse to suit your needs.
List of the best keyboard and mouse options
There are numerous keyboard and mouse options available in the market. However, selecting from the wide range of keyboard and mouse options can be challenging. Therefore, we at Findwyse have curated a list of the best keyboard and mouse along with other wireless mouse and keyboard options to make shopping easier.
1. CORSAIR – M65 RGB Ultra Wired Optical Gaming Mouse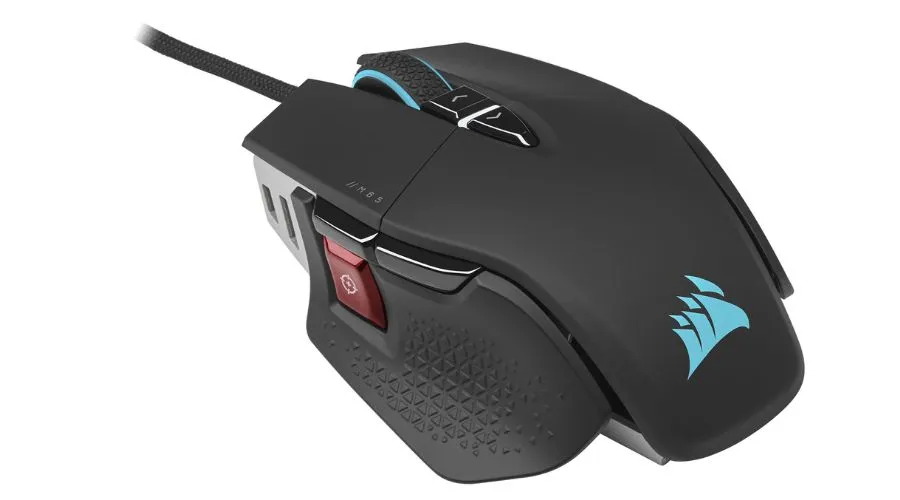 The CORSAIR M65 RGB Ultra Wired Optical Gaming Mouse is the ultimate companion for avid gamers seeking precision, control, and customisation. This sleek and stylish mouse combines advanced technology with a comfortable design to elevate your gaming experience. Featuring a high-precision 18,000 DPI optical sensor, the M65 RGB Ultra ensures accurate tracking and smooth cursor movement even during intense gaming sessions. Its adjustable weights allow you to customize the mouse's weight distribution to suit your preferences, providing the perfect balance for enhanced control. With its durable construction and aluminum frame, this gaming mouse is built to withstand the rigors of intense gameplay. The programmable buttons and advanced customisation options allow you to tailor the mouse to your play style, whether you prefer rapid-fire action or precise sniper shots.
---
2. CORSAIR – K60 RGB Pro Gaming Keyboard
The CORSAIR K60 RGB Pro SE Full-size Wired Mechanical Gaming Keyboard is a high-performance keyboard designed to meet the demands of gamers seeking an exceptional gaming experience. With its advanced features and durable construction, this keyboard is built to withstand intense gaming sessions while providing precise and responsive keystrokes. Equipped with Cherry Viola linear mechanical switches, the K60 RGB Pro SE ensures smooth and linear keystrokes, allowing fast and accurate input. The PBT double-shot keycaps provide a durable and long-lasting finish that resists wear and tear, ensuring the longevity of your keyboard. With its full-size layout and detachable soft-touch wrist rest, the K60 RGB Pro SE provides optimal comfort and support during extended gaming sessions.
The keyboard's durable construction and spill-resistant design offer peace of mind, knowing it can withstand accidental spills and mishaps. The CORSAIR K60 RGB Pro SE Full-size Wired Mechanical Gaming Keyboard is the perfect choice for gamers who demand reliability, performance, and customisation options. Elevate your gaming skills and dominate the competition with this exceptional gaming keyboard.
---
3. Logitech – MK850 Performance Wireless Keyboard and Mouse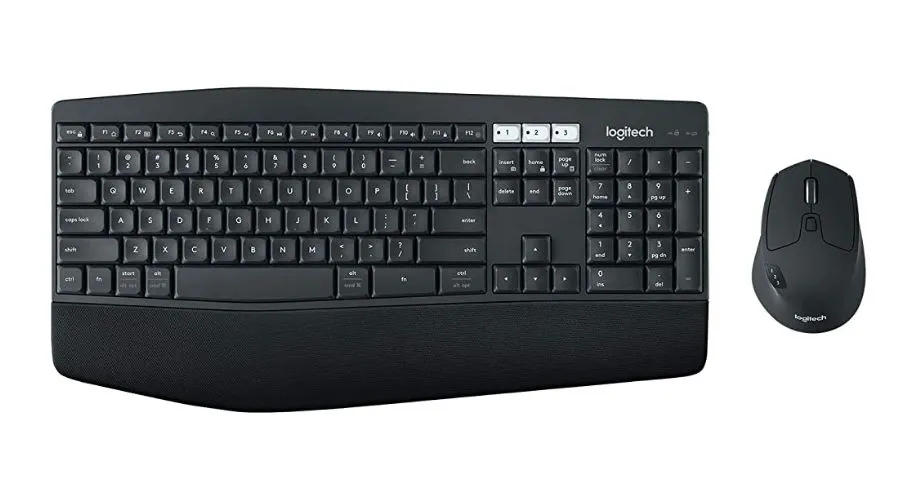 The Logitech MK850 Performance Full-size Wireless Optical Keyboard and Mouse set are designed to provide an exceptional typing and navigation experience for both work and play. This sleek and stylish set offers a range of features that enhance productivity and comfort. The full-size keyboard features concave keys with adjustable tilt legs, allowing you to find the perfect typing angle for long-lasting comfort. The keys are also whisper-quiet, providing a smooth and quiet typing experience. With its integrated palm rest, you can type for hours without feeling fatigued. Thanks to its advanced optical tracking technology, the wireless mouse is designed for precision and responsiveness.
Its ergonomic shape and soft rubber grips fit comfortably in your hand, reducing strain during prolonged use. The mouse also has customisable buttons, allowing you to personalize your workflow and increase productivity. With a reliable wireless connection and a range of up to 33 feet, you can enjoy the freedom to move around your workspace without the restriction of cables. The mouse and keyboard both feature long battery life, so you can use them for an extended period without worrying about frequent battery replacements.
---
Conclusion
In conclusion, finding the best keyboard and mouse options is essential for optimizing your computer usage and enhancing overall productivity. Best Buy offers various high-quality mouse and keyboard options to suit various needs and preferences. Whether you're a gamer looking for precise control and customisable features or a professional seeking comfort and efficiency during long work hours, Best Buy has you covered. By exploring the best mouse and keyboard options available at Best Buy, you can upgrade your computing setup and enjoy a seamless and enjoyable user experience. For more information, visit Best Buy and the official website of Findwyse.
FAQ's