Game consoles have been an integral part of entertainment for generations. They provide a platform for gamers to play the latest titles and enjoy an immersive experience. Backmarket is an online marketplace for refurbished game consoles, offering a wide selection of products at great prices. 
At Backmarket, you can find a variety of game consoles from major manufacturers such as Sony, Microsoft, and Nintendo. The selection includes classic and current-gen consoles, from the Sony PlayStation 4 and Microsoft Xbox One to the Nintendo Switch. Each console comes with a warranty, giving you peace of mind that your purchase is protected. 
.
Backmarket's top 5 game consoles:
Backmarket has a wide selection of games to choose from as well. You can find popular titles such as FIFA, Call of Duty, and Grand Theft Auto, as well as classic games like Super Mario Bros. and Sonic the Hedgehog. The selection also includes retro game consoles such as the Nintendo Entertainment System and Sega Genesis. 
Backmarket also offers great deals on accessories for your game consoles. You can find controllers, headsets, and storage solutions for your game consoles. There are also accessories for specific consoles such as steering wheels for racing games and light guns for shooting games. Here is the list of the top 5 game consoles on Backmarket that you don't want to miss:
1. Xbox Series S – HDD 512 GB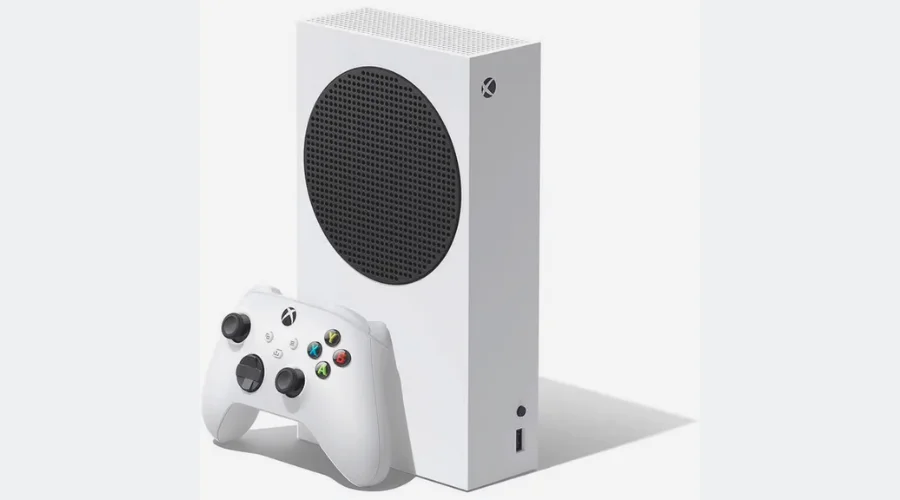 The Xbox Series S is the latest gaming console from Microsoft, released in November 2020 as a more affordable alternative to the Xbox Series X. The console is available in white colour and comes game consoles.
One of the most notable features of the Xbox Series S is its compact size. The console is about 60% smaller than the Xbox Series X and is designed to fit into tight spaces, making it a great option for gamers who have limited space in their living room. Despite its small size, the Xbox Series S still packs a powerful punch with its custom-designed AMD Zen 2 processor and RDNA 2 graphics processor, which allows it to run games at 1440p resolution at up to 120 frames per second.
Another key feature of the Xbox Series S is its support for ray tracing, which is a technique used to create more realistic lighting and shadows in games. This technology allows for more immersive gameplay and enhances the overall visual experience.
---
2. PlayStation 5 – HDD 825 GB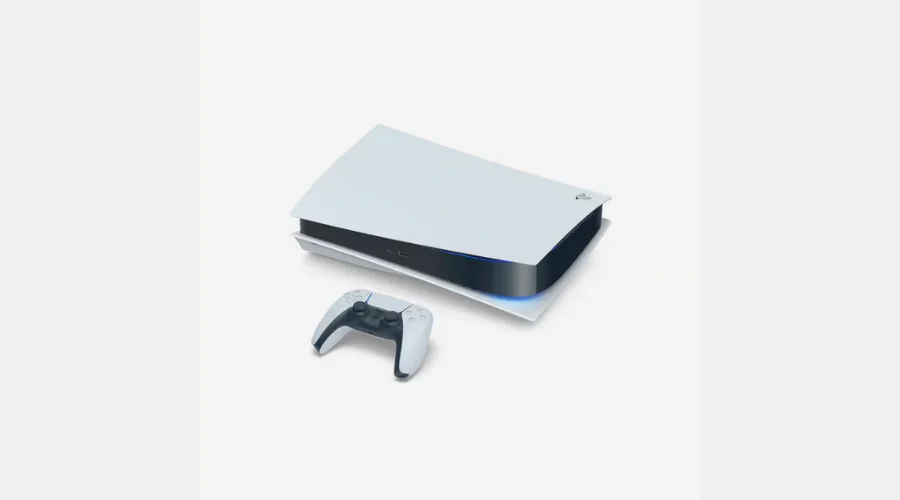 The PlayStation 5 (PS5) is the latest video game console from Sony, released in November 2020. One of the versions available for purchase is the white version with an 825 GB hard disk drive (HDD).
The PS5 boasts significant improvements in performance compared to its predecessor, the PS4. It is powered by a custom AMD Zen 2-based CPU with 8 cores at 3.5GHz and a custom AMD RDNA 2-based GPU with 36 CUs at 2.23GHz. 
The 825 GB HDD on the white PS5 version provides ample storage space for games, saving files, and other data. However, it is important to note that the actual available storage space may be less due to the operating system and pre-installed software taking up some of the capacity. 
Also read : Enjoy Your Music With Beats Headphones 
---
3. Xbox One S – HDD 1 TB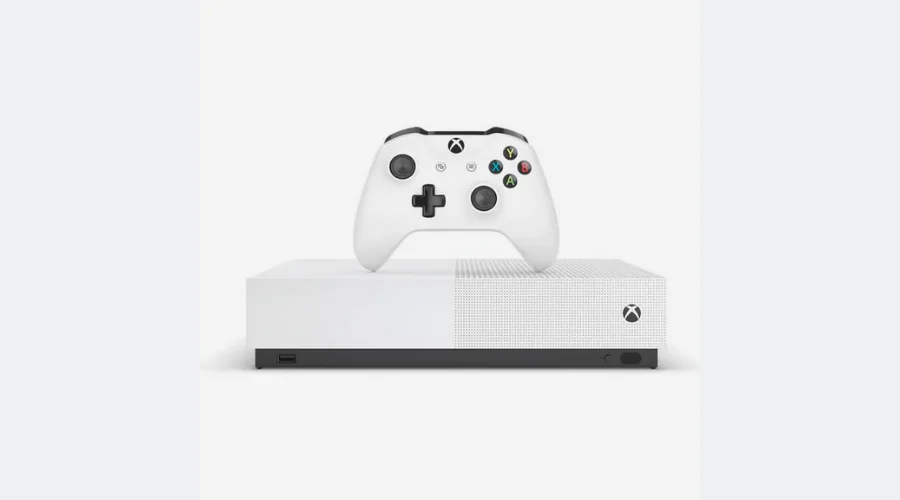 The Xbox One S is a video game console developed by Microsoft and released in August 2016. One of the versions available is the white version with a 1 TB hard disk drive (HDD).
The Xbox One S is a revision of the original Xbox One and features a number of improvements over its predecessor. It is 40% smaller in size and also includes a built-in power supply, making it more compact and easier to set up. It also supports 4K Ultra HD video playback and HDR (high dynamic range) for improved picture quality when using a compatible TV. Additionally, the Xbox One S also includes a built-in IR blaster, allowing for the use of universal remote controls.
The 1 TB HDD on the white Xbox One S version provides a significant amount of storage space for games, saving files, and other data. This is a notable improvement over the 500 GB HDD that was included on the original Xbox One, allowing for more games and media to be stored on the console without the need for external storage. 
Also read : Most popular Philips Avent Babyphone
---
4. Video Game Console Nintendo Wii + Controller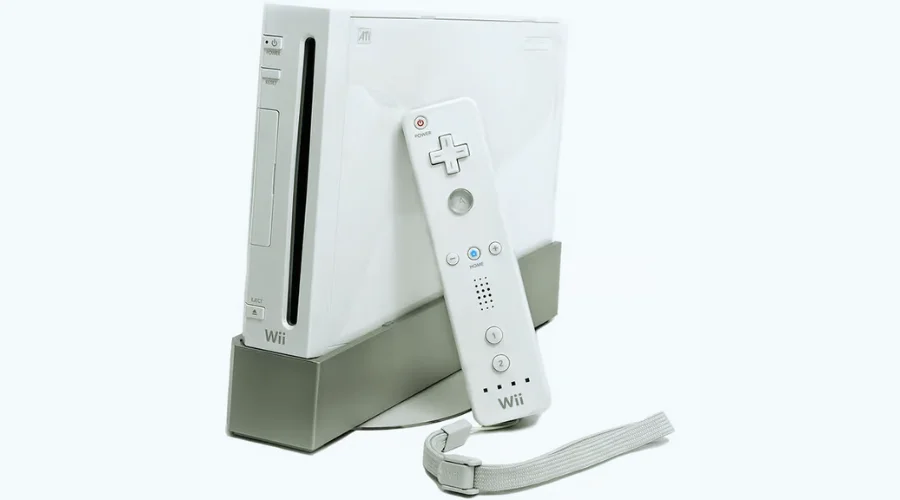 The Nintendo Wii is a video game console that was released by Nintendo in 2006. The console is available in white colour and comes with a Wii Remote controller.
One of the most notable features of the Wii is its unique controller, the Wii Remote. This controller features motion sensing technology, which allows players to control games using natural movements, such as swinging the controller to hit a virtual tennis ball or using it as a steering wheel to drive in a racing game. 
This feature made the Wii extremely popular among casual gamers and families, as it provided a new way to interact with games. The Wii also had a strong lineup of exclusive games such as Mario Kart Wii, Super Smash Bros. Brawl, and The Legend of Zelda: Twilight Princess, which further contributed to its popularity.
---
5. Xbox One X – HDD 1 TB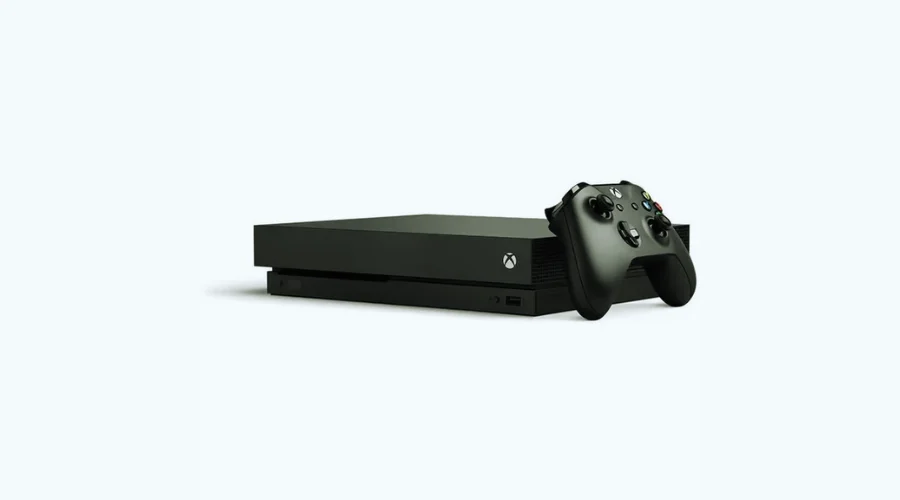 The Xbox One X is Microsoft's most powerful console ever, and it's a great choice for hardcore gamers who crave the best performance, 4K visuals, and the biggest hard drive possible. The Xbox One X packs a punch with a 1TB hard drive, providing plenty of storage for games, videos, music, and more.
The 1TB hard drive offers plenty of space for all your gaming needs. You can store up to 20 games and over 100 applications with the full 1TB, while a smaller 500GB model is also available. The Xbox One X also has a USB 3.0 port, allowing you to easily expand the storage with an external hard drive if needed.
The Xbox One X is capable of running games at 4K resolution with HDR support, and it's powered by an 8-core AMD Jaguar processor and 12GB of GDDR5 RAM. This allows it to run the latest games and multimedia content at the highest settings and frame rates. The Xbox One X also supports 4K UHD Blu-ray playback, making it the perfect choice for movie buffs as well.
---
Conclusion
Backmarket makes it easy and affordable to find the perfect game console for your needs. With their selection of new and refurbished consoles, you can find the console that best fits your budget and gaming style. With a wide selection of games and accessories, you can enjoy a complete gaming experience. For more information visit the official website of Findwyse.
FAQ's