In today's fast-paced digital world, a captivating logo is essential for establishing a strong brand identity. Small businesses and individuals often face challenges in creating a professional logo due to limited resources and design skills. However, with the advent of artificial intelligence (AI) and the innovation of logo generators, anyone can now access user-friendly tools to design impressive logos. Squarespace, a prominent platform known for its website-building capabilities, has launched its very own free AI logo generator. 
A free AI logo generator is an innovative tool that utilises AI algorithms to assist users in creating unique and professional logos without requiring any design expertise. By leveraging the power of AI, these generators can analyse user preferences and generate personalised logo designs quickly and efficiently. Squarespace's Logo Maker offers a user-friendly interface and a vast range of customisation options to ensure that users can create logos that align with their brand identity.
Types of templates of free AI Logo Generator
Squarespace offers a variety of templates for their AI Logo Generator, allowing users to create professional logos easily and efficiently. Some of them include:
1. Abstract Templates
Squarespace's free AI logo generator provides abstract templates that focus on creative and visually striking designs. These templates utilise shapes, lines, and colours to generate unique and eye-catching logos. It's a popular kind of template that promotes a style and look that is trending a lot right now.
2. Minimalistic Templates
The free AI logo generator by Squarespace offers minimalistic templates that emphasise simplicity and elegance. These templates use clean lines, subtle colours, and minimalist icons or typography to create sleek and modern logos.
3. Typography-based Templates 
Squarespace's free AI logo generator includes templates that primarily focus on typography. These templates offer a wide range of fonts, styles, and layouts to create logo designs that effectively communicate a brand's message using text.
4. Iconic Templates 
With the free AI logo generator, Squarespace offers templates that revolve around iconic or symbolic imagery. These templates provide a library of ready-to-use icons or allow users to upload their own, enabling them to create logos that represent their brand identity.
5. Industry-specific Templates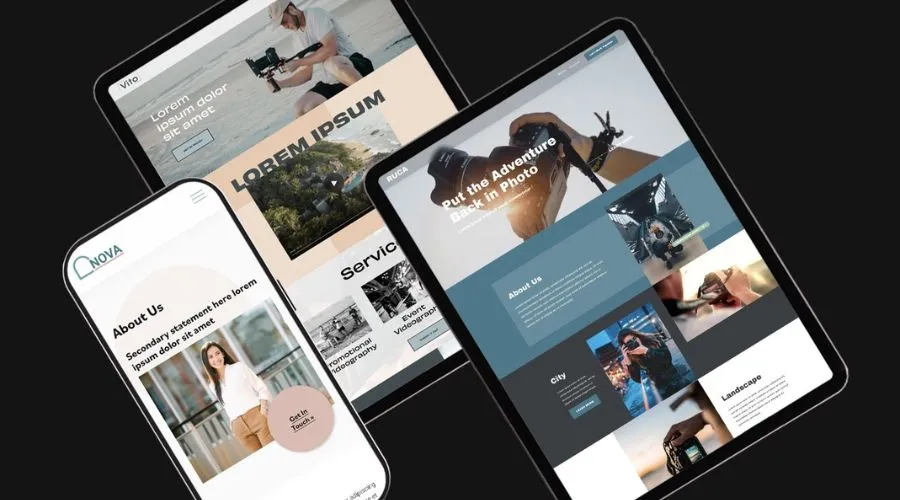 Squarespace's free AI logo generator recognises that different industries have unique design requirements. As a result, they offer industry-specific templates tailored to various sectors such as technology, fashion, food, and more. These templates consider the specific needs and aesthetics of each industry to create logos that resonate with target audiences.
6. Customizable Templates
Squarespace's free AI logo generator understands the importance of customisation. They provide templates that are highly customisable, allowing users to adjust colours, fonts, icon placement, and other elements to align with their brand's visual identity.
7. Versatile Templates 
The free AI logo generator by Squarespace offers versatile templates that work well across various platforms and mediums. These templates consider factors such as scalability, adaptability, and legibility, ensuring that the logos created can be used effectively in different contexts.
8. Timeless Templates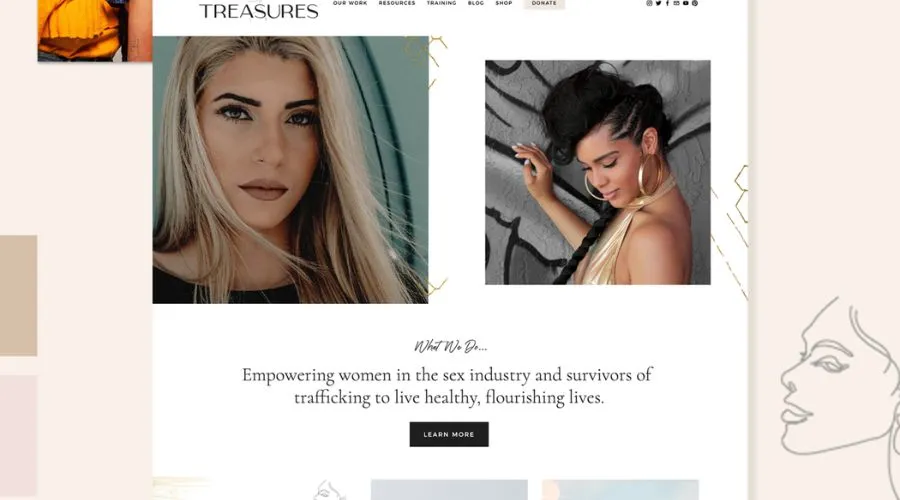 Squarespace's best free AI logo generator provides templates that focus on creating timeless designs. These templates prioritise simplicity, balance, and classic design principles, resulting in logos that withstand the test of time and remain relevant for years to come.
Standout features of the free AI Logo Generator by Squarespace
All products by Squarespace are designed to provide the best features and tools to the users so that they can optimise their websites and content creation process. Some of the standout features of the best Free AI Logo Generator by Squarespace are:
Easy-to-Use Interface: Squarespace's Logo Maker provides a

seamless and intuitive

interface that makes the logo design process accessible to all. Users can start by entering their company name and selecting their industry to generate logo suggestions instantly.

Customization Options: The Logo Maker offers a diverse selection of fonts, icons, and design elements, enabling users to personalise their logos. Users can easily customise colours, sizes, and layouts to create a logo that resonates with their brand image.

AI-Powered Logo Generation: Squarespace's

AI technology

analyses the user's preferences and requirements to generate a variety of logo options. Users can browse through these designs and select the one that best represents their brand.

High-Quality Vector Files: Once users finalise their logo design, Squarespace's Logo Maker generates

high-quality vector files

that can be used across various platforms. These scalable vector files ensure that the logo remains crisp and sharp, whether it is displayed on a business card or a billboard.

Seamless Integration with Squarespace Websites: Squarespace's Logo Maker is seamlessly integrated with the Squarespace website-building platform. Users can easily import their logos into their Squarespace websites, ensuring consistency and brand coherence across all digital channels.

Cost-Effective Solution: One of the standout advantages of

Squarespace's Logo Maker

is that it offers its services for free. Users can create and download their logo designs without any upfront cost, making it an ideal option for small businesses and individuals on a budget.
---
Conclusion
In conclusion, Squarespace's free AI logo generator provides a convenient and cost-effective solution for individuals and businesses seeking professional logo designs. By harnessing the power of AI technology, users can access a wide array of design options and customisation features to create logos that reflect their unique brand identities. With a user-friendly interface and seamless integration with the Squarespace platform, Squarespace's Logo Maker empowers users to establish a strong visual presence and build brand recognition. For more information, visit the official website of Findwyse.
FAQ's