DJI has consistently offered the perfect blend of innovation and quality, especially when it comes to action cameras. The DJI Action 2 is a testament to their commitment to pushing boundaries. In this blog, we will delve into the myriad of features, advantages, and accompanying accessories offered by DJI Action 2. We will also compare the DJI Action 2 with its contender, the GoPro 10, to provide insight into what they offer and which is a better option for you. Let's dive in!
1. DJI Action 2 Dual-Screen Combo: Key Features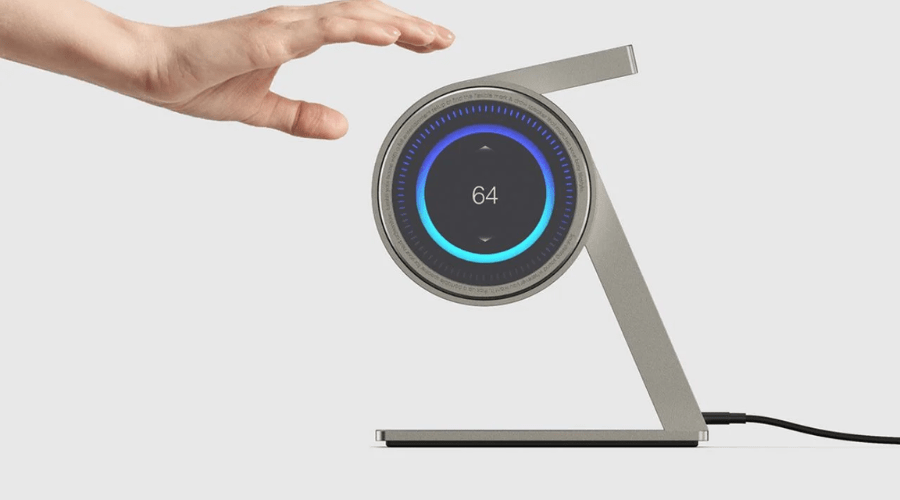 1. Magnetic Design: Seamless Accessory Integration
The DJI Action 2 has a magnetic design that transforms how accessories are attached and detached. This innovation is particularly beneficial for vloggers seeking swift transitions between different shooting modes. This effortless attachment and detachment of accessories empower users to adapt seamlessly to dynamic scenarios.
2. 180° HorizonSteady: Impeccable Stabilization
Achieving stable and level footage while in motion has never been easier. The DJI Action 2 introduces the HorizonSteady technology, an advanced stabilization system that guarantees smooth footage, even during sudden or rapid movements. This feature is especially valuable for capturing high-energy sports scenes and steady handheld shots, lending a professional touch to your content.
3. 4K/120fps Video: Slow-Motion Magic
Capturing moments in slow motion adds an artistic dimension to your videos. The DJI Action 2 excels in this by enabling the recording of 4K video at an impressive 120 frames per second. This feature is ideal for creating captivating slow-motion sequences that infuse drama and impact into your content. Additionally, the support for 1080p video at up to 240fps broadens your creative horizons even further.
4. 12MP Photos: Stills of Your Adventures
While video content is paramount, photographs have their own charm. The DJI Action 2 doesn't disappoint in this aspect, boasting the ability to capture 12-megapixel photos. This feature guarantees the freezing of memorable moments with exceptional clarity.
5. Durable Design: Ready for Any Adventure
Designed to withstand the rigours of outdoor environments, the DJI Action 2 is both waterproof up to 10 meters and dustproof. This robust construction ensures that the camera can accompany you on any adventure, whether it involves underwater exploration or traversing dusty deserts. With the DJI Action 2 as your steadfast companion, no environment is off-limits.
6. Wide Field of View: Embrace Your Surroundings
The DJI Action 2 offers an expansive field of view, encompassing an impressive 155 degrees. This wide perspective lets you capture the primary action and the vibrant world surrounding it. This feature is particularly advantageous for capturing landscapes, group shots, and immersive visuals that transport viewers right into the heart of your experience.
7. Live Streaming: Sharing in Real-Time
The process of sharing your experiences in real-time has never been more seamless. The DJI Action 2 introduces live streaming functionality, enabling you to broadcast your adventures on social media platforms or other streaming channels. Whether you're an influencer engaging with your audience or a traveller narrating your journey, live streaming allows your viewers to be part of the adventure.
8. AI Editor: Simplifying Post-Production
The DJI Action 2 redefines the often difficult task of editing footage through the implementation of an AI Editor. This intelligent feature automatically assembles highlight reels, transforming raw footage into captivating, professionally edited content more conveniently than ever before. This breakthrough innovation is a game-changer for individuals who emphasise efficiency while upholding the highest standards of editing excellence.
9. Voice Control: Commanding Creativity
Endowed with voice control capabilities, the DJI Action 2 empowers you to direct the camera using voice prompts. This hands-free functionality is immeasurable when capturing scenes brimming with action or navigating intricate shooting scenarios. You can fully immerse yourself in the depths of your creative process through voice control.
10. Connectivity: Seamlessly Integrated with Your Devices
Effortlessly establishing a connection with your smartphone via Wi-Fi or Bluetooth, the DJI Action 2 offers an array of advantages:
Remote Mastery: Effortlessly manage camera functions remotely using your smartphone, allowing you to frame shots and fine-tune settings without requiring physical contact with the camera. 
Live Viewing: Directly stream live footage to your smartphone, providing a real-time perspective through the camera's lens. 
Efficient File Transfer: Seamlessly transfer files from the camera to your smartphone, ensuring swift sharing or convenient on-the-go editing.
2. Accessories that Enhance Your Experience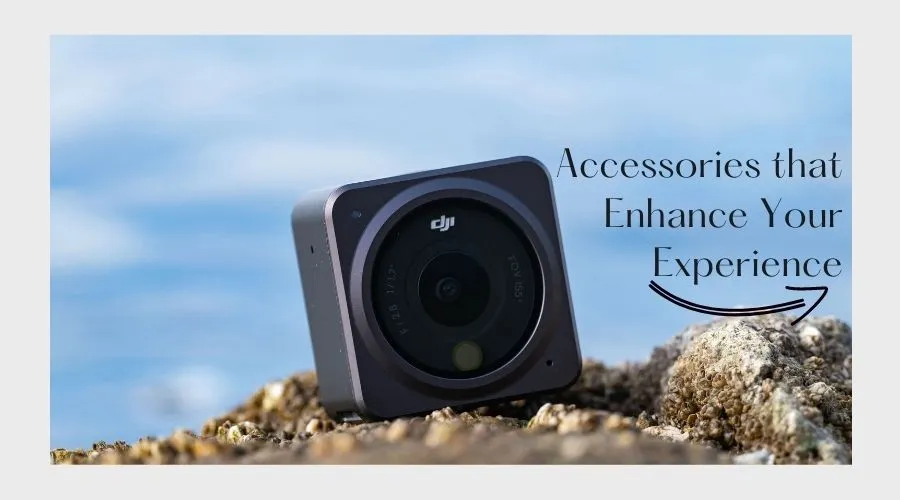 The excellence of the DJI Action 2 extends beyond its core features. An array of DJI Action 2 accessories further elevate your creative journey:
Power Combo: Includes Power Battery Module, Camera Unit, Magnetic Lanyard, Magnetic Adapter Mount, and a power cable. 
Dual-Screen Combo: Comprising the Camera Unit, Front Touchscreen Module, Battery Module, Magnetic Lanyard, and Magnetic Adapter Mount.
Power Battery Module: Extends the Camera Unit's battery life by up to 180 minutes. 
Front Touchscreen Module: Integrates a 1.76-inch touchscreen on the front of the Camera Unit for easy framing and control. 
Magnetic Lanyard: Provides secure attachment of the Camera Unit to your body or gear during movement. 
Magnetic Adapter Mount: Facilitates Camera Unit attachment to diverse surfaces such as helmets, handlebars, and tripods.
3. DJI Action 2 vs GoPro 10: A detailed comparison
The DJI Action 2 and GoPro 10 are premier contenders when it comes to action cameras, each boasting impressive features and performance. However, distinct differences set these two cameras apart.
Below is a table that outlines the comparison between the two cameras:
| | | |
| --- | --- | --- |
| Features | DJI Action 2 | GoPro 10 |
| Video resolution | Up to 4K/120fps | Up to 5.3K/60fps |
| Image resolution | 12MP | 23MP |
| Stabilisation | HorizonSteady  | HyperSmooth 4.0 |
| Battery life | Up to 70 minutes | Up to 90 minutes |
| Storage | 8GB internal, expandable up to 256GB | 32GB internal, expandable up to 256GB |
| Connectivity | Wi-Fi, Bluetooth | Wi-Fi, Bluetooth |
| Price | Starts at $399 | Starts at $499 |
This shows that while the DJI Action 2 is slightly smaller and lighter than the GoPro 10, it offers a lower video and image resolution. The DJI Action 2 also provides a shorter battery life but comes at a more affordable price point.
Regarding stabilisation, the DJI Action 2 introduces HorizonSteady, a more recent technology than GoPro's HyperSmooth 4.0. HorizonSteady is favoured for its effectiveness in maintaining smooth and level footage even during significant movement.
The DJI Action 2 is an appealing choice for vloggers and adventurers seeking a compact, lightweight, and budget-friendly action camera. On the other hand, the GoPro 10 proves ideal for users prioritising the highest video and image quality, coupled with extended battery life.
Here is a more comprehensive breakdown comparing the two cameras:
The DJI Action 2 has the capacity to record videos up to 4K resolution at 120 frames per second, while the GoPro 10 boasts video recording capabilities of up to 5.3K at 60 frames per second. This implies that the GoPro 10 can capture finer details in your videos, though it comes at the cost of requiring more processing power and storage space.
When it comes to image resolution, the DJI Action 2 can take photos up to 12 megapixels, whereas the GoPro 10 can snap pictures up to 23 megapixels. This signifies that the GoPro 10 can capture more intricate details in your photos but also necessitates more storage space.
The DJI Action 2 employs the HorizonSteady stabilisation technology, a more recent innovation than GoPro's HyperSmooth 4.0. HorizonSteady is reputed for its heightened effectiveness in maintaining smooth and level footage, even during instances of considerable movement.
In terms of battery life, the DJI Action 2 can last up to 70 minutes when recording 4K video at 30fps, while the GoPro 10 can sustain a battery life of up to 90 minutes under the same recording conditions. This indicates that the GoPro 10 offers a longer duration on a single charge, albeit with a slightly heavier build.
The DJI Action 2 features an internal storage capacity of 8GB, expandable up to 256GB via a microSD card. On the other hand, the GoPro 10 comes with 32GB of internal storage, which is also expandable up to 256GB with a microSD card. As such, both cameras offer the same potential storage capacity, but the DJI Action 2 has a smaller internal storage base.
Both the DJI Action 2 and the GoPro 10 are equipped to connect to your smartphone through Wi-Fi or Bluetooth. This facilitates remote camera control, live footage viewing, and file transfers.
The DJI Action 2 enters the market at a starting price of $399, whereas the GoPro 10's starting price is set at $499. This signifies that the DJI Action 2 is a more budget-friendly option compared to the GoPro 10.
Ultimately, your selection of the optimal action camera will depend on your specific preferences and budget. If you're searching for a compact, lightweight, and reasonably priced action camera with exceptional stabilisation, the DJI Action 2 is a compelling choice. On the other hand, if your focus is on enjoying the utmost video resolution and image quality achievable, along with extended battery longevity, the GoPro 10 emerges as the more fitting alternative.
Also Read: The Best Action Cams For Capturing Epic Action Footage
Conclusion
The DJI Action 2 is a remarkable addition to the world of action cameras, boasting features that cater to both adventurers and content creators. Its dual-screen design, 4K video resolution, advanced stabilization, and modular capabilities make it a standout choice. While comparing it to the GoPro 10, the Action 2's unique features, like its dual screens and modular design, set it apart. It's also a more affordable option that doesn't compromise on quality. In the end, you must make a choice depending on your specific needs and preferences. For more such updates, visit Findwyse. 
FAQ