If you're looking to enhance the beauty, functionality, and value of your outdoor space, then a decking board is what you need. Decking boards, especially made from timber,  have been a popular choice among homeowners and outdoor enthusiasts alike, thanks to its natural elegance, durability, and versatility.
However, when it comes to purchasing composite decking boards, quality is paramount. It's essential to choose boards that have been sustainably sourced and manufactured to the highest standards. One of the best places to find high-quality decking boards is Travis Perkins, a UK-based supplier of building materials and construction tools. 
List of top 5 Timber Decking Boards from Travis Perkins
Whether you're planning a new outdoor project or seeking to revamp your existing space, decking boards from Travis Perkins offer a fantastic solution that combines aesthetics and durability. 
1. Pressure Treated Timber Decking Board 29mm x 124mm x 4.8m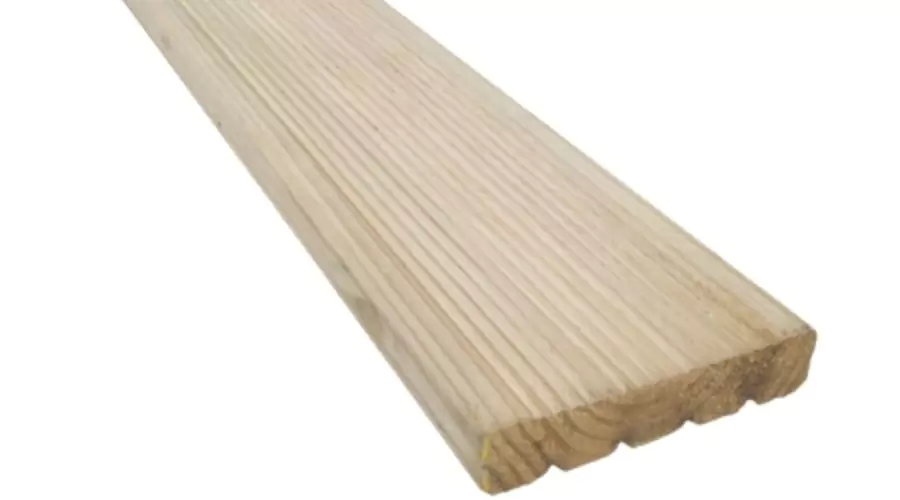 Pressure Treated Timber Decking Board (29mm x 124mm x 4.8m) are specifically designed to provide a long-lasting outdoor solution for your decking needs. Crafted from high-quality timber and treated under pressure, these decking boards offer exceptional durability and resistance against decay, rot, and insect infestation. 
They are built to withstand the harshest weather conditions, ensuring your deck remains sturdy and beautiful for years to come. Whether you're planning a small balcony or a grand deck, these boards allow for flexible installation options and creative configurations.
---
2. Treated Timber Decking Board 35mm x 148mm x 4.8m
Treated Timber Decking Boards are high-quality decking boards that ensure exceptional durability and longevity. They are a perfect choice for outdoor decking projects. These boards offer excellent strength and stability, which means solid foundation for your deck. Your deck will remain sturdy and secure for years to come.
Whether you're hosting gatherings or simply enjoying a quiet afternoon on your deck, these boards offer the perfect platform. So, elevate your outdoor living experience with these dependable and stylish decking boards.
---
3. Bsw Green Treated Decking 29 x 124mm x 3.6m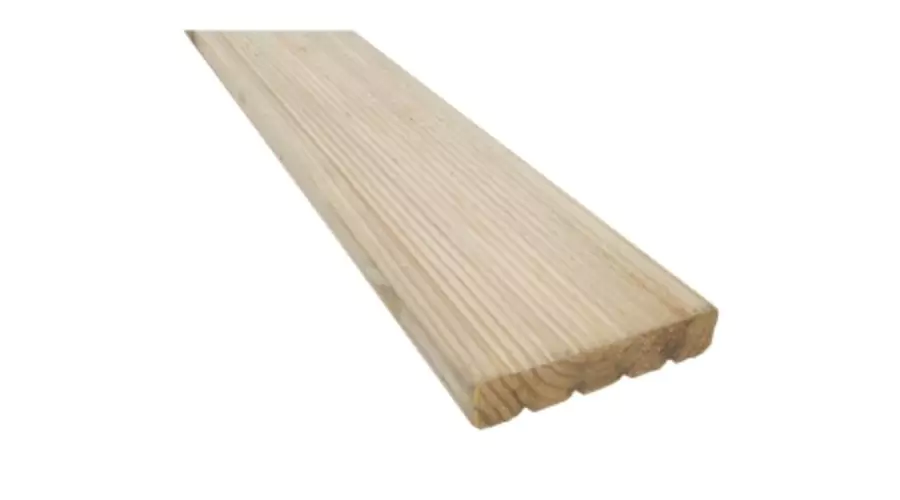 These are high-quality deck boards made from slow-grown Pine, which makes them an excellent choice for your outdoor decking projects. They offer exceptional durability and resistance against decay, rot, and insect infestation. These decking boards are versatile and can be easily customized to fit your specific space requirements. Whether you have a small balcony or a larger deck area, these boards can be trimmed or combined to create the perfect decking layout. 
With their quality construction and treated finish, these boards will add both aesthetic appeal and functionality to your outdoor living space.
---
4. Gripsure Enhanced Grip Decking 38mm x 150mm
It is a game-changer when it comes to safety and style in outdoor decking. These premium decking boards are designed with a width of 150mm and a thickness of 38mm, offering superior stability and durability for your outdoor projects. 
With these boards, you no longer have to worry about slips and falls, even in wet or slippery conditions. Whether you're hosting a lively gathering or enjoying a quiet moment, the generous surface area offers comfort and versatility for various activities on your deck.
They come with strength and durability, making them capable of handling heavy foot traffic and the weight of furniture and accessories. The clean lines and sleek finish create a contemporary and stylish look that will enhance the aesthetics of any outdoor space.
---
5. Bsw Treated Incised UC4 Hg C16 Regularlised Deck Joist Green 47 x 150mm x 3.6m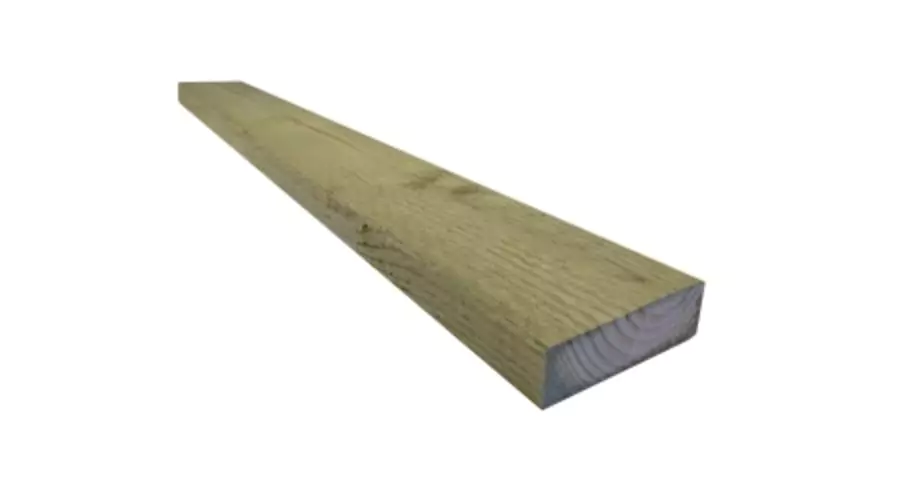 These deck joists measure 47mm in thickness, 150mm in width, and 3.6m in length, making them an essential component for building a sturdy and reliable deck.
Crafted with precision and treated for durability, these deck boards are designed to withstand outdoor elements and provide long-lasting support for your deck structure. The incised treatment enhances their resistance to rot, decay, and insect damage, ensuring a robust foundation for your decking project.
They can handle heavy loads, providing a secure base for your deck boards and creating a safe and stable platform for outdoor activities. This width ensures that your deck remains level and solid, with minimal flexing or warping.
The BSW Treated Incised UC4 Hg C16 Regularised Deck Joist brings a touch of color and character to your deck structure. This visually appealing joist not only provides structural support but also adds a stylish and contemporary element to your outdoor space. With their quality construction and treated finish, these joists offer peace of mind, knowing that your deck is built to last and withstand the test of time.
---
Conclusion 
Purchasing a decking board from Travis Perkins is a smart choice for anyone looking to add a touch of outdoor charm to their home or garden. With their high-quality materials, affordable pricing, and wide variety of styles, Travis Perkins has something for everyone. Whether you're looking for a sleek or modern design for your outdoor space or garden, Travis Perkins has you covered. For more information, visit Travis Perkins and the official website of  Findwyse.
FAQ's
Affiliate Disclosure: Our website may contain affiliate links, which means we may receive a commission if you click a link and purchase something that we have recommended. While clicking these links won't cost you any extra money, they will help us keep this site up and running. Thank you for your support!