Christmas is a time of joy, celebration, and a season filled with beautiful decorations that bring warmth and festive cheer into our homes. When it comes to decking the halls and creating a magical ambience, The Range is a go-to destination for all your Christmas decorations needs. With a vast assortment of enchanting and high-quality products, The Range offers an extensive range of Christmas decorations to suit every taste and style.
At The Range, you'll discover a treasure trove of Christmas decorations that will transform your home into a winter wonderland. From stunning Christmas trees to whimsical ornaments, twinkling lights to intricate baubles, The Range has everything you need to make your holiday season truly special.
Features of Christmas decorations by The Range
One of the highlights of The Range's Christmas collection is its impressive selection of Christmas tree decorations. Whether you prefer a traditional green tree or a contemporary white one, you'll find a variety of sizes and styles to choose from. 
The Range offers artificial trees that mimic the beauty of real trees without the hassle of shedding needles. These trees are meticulously crafted to resemble the natural textures and colours found in nature, giving you a lifelike centrepiece for your holiday decor.
Once you have your tree, it's time to adorn it with exquisite ornaments and baubles. The Range boasts an extensive range of decorations, ensuring that there's something to suit every theme and preference. From classic red and gold to modern silver and blue, their vast array of colours and designs will cater to any aesthetic.
Here is the list of the top 5 Christmas decorations by The Range 
1. LED Golden Rattan Reindeer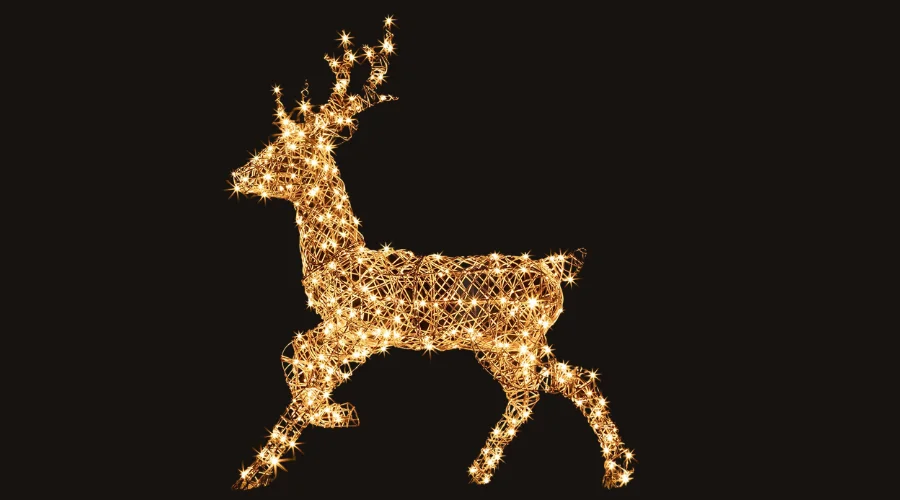 One of the most striking features of the LED Golden Rattan Reindeer is its golden hue. The shimmering gold finish creates a sense of warmth and luxury, instantly elevating the holiday ambience. The golden colour adds a touch of opulence to the decor, making it an ideal choice for those seeking a sophisticated and glamorous look during the holiday season.
The rattan design of the LED Golden Reindeer is another key element that sets it apart. The intricate weaving of the rattan material forms a beautiful and detailed silhouette of a reindeer, capturing the essence of the holiday spirit. The rattan adds a natural and rustic touch to the decor, creating a harmonious blend of elegance and cosiness.
2. Champagne Gold Flower Pick – Gold
The gold colour of the Champagne Gold Flower Pick exudes elegance and charm. It adds a sense of opulence and luxury to any bouquet or floral display, making it particularly suitable for special occasions such as weddings, anniversaries, or formal events. The golden hue complements a wide range of colour palettes, enhancing the beauty and visual impact of the flowers it accompanies.
One of the key advantages of the Champagne Gold Flower Pick is its versatility. It can be used in various ways to enhance different floral arrangements and decorative displays. Whether you are creating a centrepiece for a dining table, arranging flowers in a vase, or embellishing a gift bouquet, the flower pick adds a touch of glamour and cohesiveness to the overall presentation. 
3. 2M Matte or Shiny Tinsel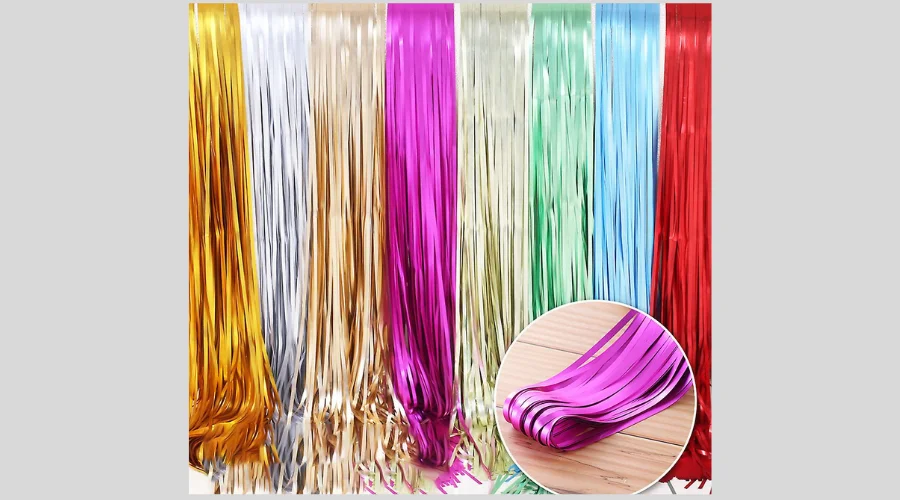 One of the key features of 2M Matte or Shiny Tinsel is its ability to instantly transform any space into a lively and celebratory atmosphere. The shimmering strands catch the light, creating a mesmerizing effect that adds sparkle and joy to your surroundings. Whether you're decorating for a holiday, party, or special occasion, tinsel is an excellent choice for enhancing the festive ambience.
The choice between matte and shiny tinsel depends on the desired aesthetic and overall theme of your decor. Matte tinsel offers a more subdued and elegant look. Its non-reflective finish adds a touch of sophistication to your decorations while still providing a subtle shimmer.
4. Berries and Pinecones Tree Top Star
The Berries and Pinecones Tree Top Star boasts a natural and rustic design that complements a wide range of decorating styles. It typically features a star-shaped frame adorned with realistic-looking berries, pinecones, and foliage. The combination of these elements creates a delightful and visually appealing ornament that captures the essence of the winter season and brings a touch of outdoor charm to your tree.
Crafted with attention to detail, the Berries and Pinecones Tree Top Star is made from high-quality materials. The berries, pinecones, and foliage are often crafted from durable and lifelike materials, such as foam or plastic, ensuring a realistic and long-lasting ornament. The star frame is typically constructed from sturdy wire or metal, providing stability and durability for years of use.
5. Pom Pom Santa Tree Skirt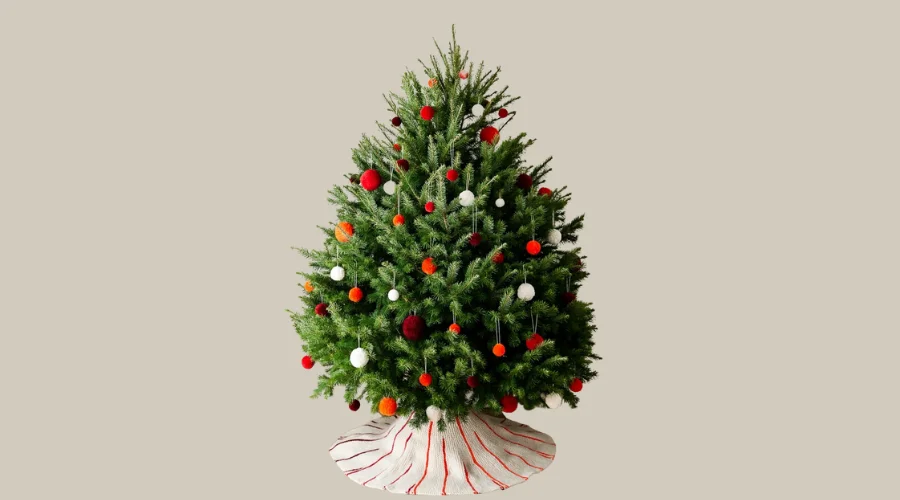 The Pom Pom Santa Tree Skirt is a delightful and charming addition to your Christmas decorations. With its whimsical design and festive flair, it instantly transforms the base of your Christmas tree into a focal point of holiday cheer. This tree skirt not only adds a touch of warmth and tradition but also provides a practical and decorative solution for concealing the tree stand and collecting fallen needles.
One of the standout features of the Pom Pom Santa Tree Skirt is its playful design. The skirt is adorned with adorable pom poms that resemble the buttons on Santa's suit. These fluffy accents add a sense of whimsy and bring a touch of joy to your holiday decor. The pom poms are typically crafted from soft and plush materials, creating a cosy and inviting atmosphere around your Christmas tree.
Conclusion
The Range offers an extensive range of Christmas decorations that are sure to delight and inspire. From stunning Christmas trees to enchanting ornaments, and twinkling lights to captivating accessories, their collection has something for everyone. By adorning your home with The Range's exquisite decorations, you can create a magical and festive atmosphere that will make your Christmas celebrations truly memorable. For more information, visit Findwyse.
FAQs