You can call radiators gentle giants; they heat a home without fans and make noise. They are enormous and heavy, and their industrial appearance does not match style preferences. So, how can you solve the problem? You can hide them partially or fully with something that fits your style. You can search for the best radiator covers. You can ensure the case does not obstruct the radiator's job. Want to know more about such covers? Read on to learn more about the best radiator covers.
5 best radiator covers by Homebase
So, what are the top five best radiator covers by Homebase?  A radiator cover can be minimal, like a topper on top of a radiator, or it can be a box you buy to create to cover the radiator on the top and three sides. The primary intention is to hide the unattractive radiator. Some of the best radiator covers by Homebase are as follows:
1. Lloyd Pascal Radiator Cover with Classic Style in White – Large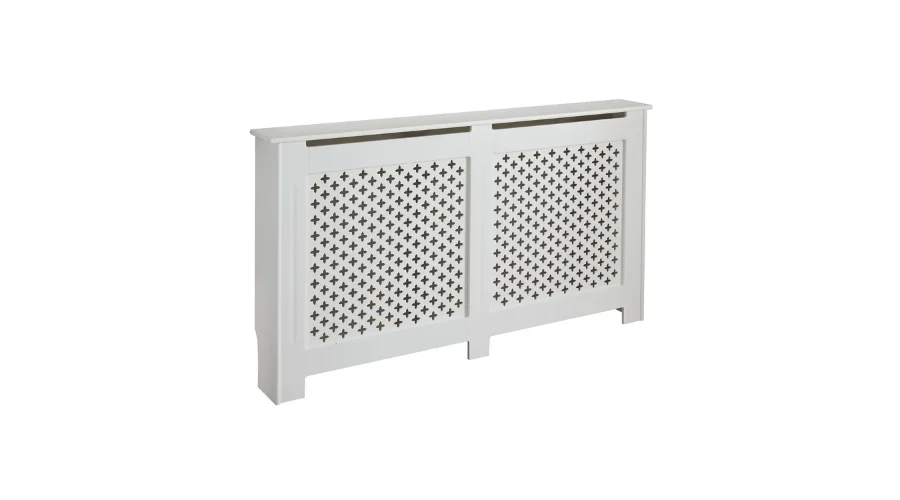 It is considered one of the top covers for radiators which is white and adds a shelf to your room. The cover lets the radiator distribute heat and prevents children and pets from getting injured due to burns. The radiator comprises a white-painted finish with a classic diamond fret front and is suitable for every room. The product contains a radiator cabinet, a fixing pack, and instructions. After assembling the cover, it will look like a shelf.
---
2. Lloyd Pascal Radiator Cover with Horizontal Slatted Design in Natural with Raw Finish – Medium
One of the cheap radiator covers is perfect for all rooms. It hides the radiator while adding a shelf to your room. The cover enables the heat to scatter around the room and protects children and pets from burns. It comprises a raw paintable finish with a slatted front and is suitable for all rooms. The cover's design is unfinished, so you can paint it again according to the room.
---
3. Barnford Small Radiator Cover with Drawer in Grey & Oak Effect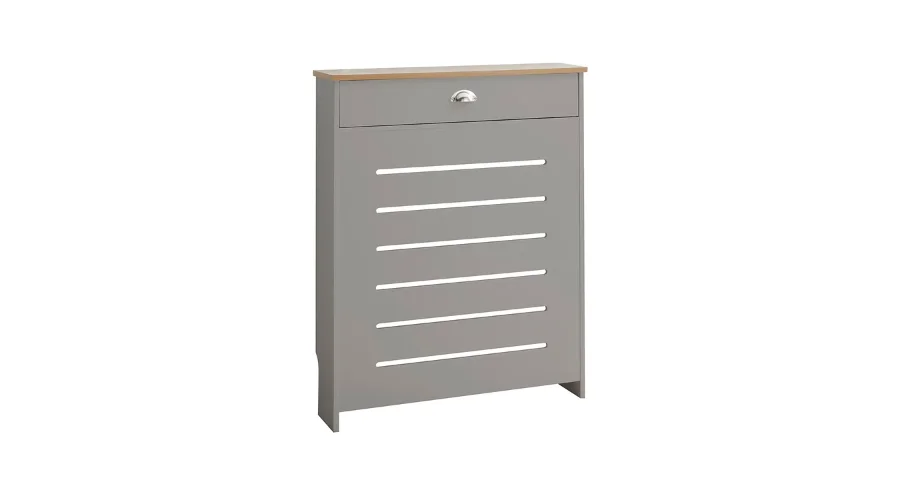 You can revamp a room in your home and add a modern feel with the radiator cover. It is one of the best radiator covers with a drawer. Featuring a contemporary oak impact on the top surface with a handle designed in a half-moon shape, it has a shallow drawer for a handy storage solution. It has a cut and a simple slot design to distribute heat around the room equally while hiding radiators and providing protection from accidental burns. The cover is available in large, medium and small sizes in cream, grey, and black. It has safety straps for fixing it on the walls and is perfect for mini and small radiators.
---
4. Radiator Cover With Vertical Slatted Design in Grey – Extra Large
Whether you want to hide the radiator or think it is an eyesore, opt for the vertical slatted design radiator cover. Painted in French grey, it is about classy design and interior flair at a reasonable price, eradicating the requirement to spend much money and time replacing the radiator. It is one of the best radiator covers, which can create additional space for storage if you reside in a small property. The cabinet is an excellent value-for-money product to introduce into your home. 
You can organise your favourite jewellery items proudly in the cabinet. Featuring minimal components, you can assemble it effortlessly and with less time. Manufacturers made the product from long-lasting MDF material. The pack includes invisible wall-mounted fittings. If you purchase the product, one of the suppliers on the Homebase platform directly delivers the product.
---
5. Radiator Cover With Horizontal Slatted Design in Unpainted – Adjustable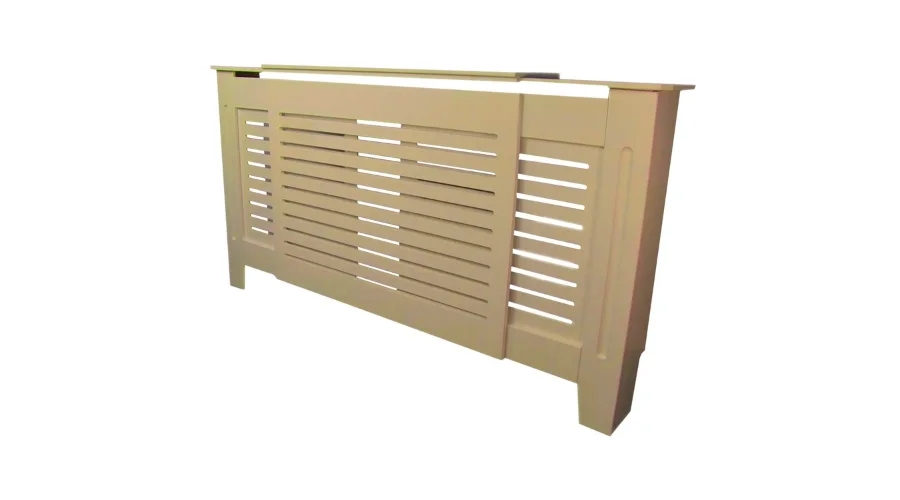 The modern unfinished radiator cover with a horizontal slat grill is an apt choice to get creative and discover your interior design flair. You can select a bright colour to create variation with your home decoration or paint it in an identical colour to blend it with the room's current tones. The radiator cover's unfinished style lets you personalise your product and make it unique according to your taste and home. Manufactured from long-lasting MDF material, the bulky unfinished radiator will appear fascinating in your home. It is flat-packed; you can assemble the parts effortlessly and install the cover with the required fittings.
---
Conclusion
Whether your radiator is not looking good or you dislike the rigid appearance, you can stay comfortable in style and effortlessly assemble the best radiator covers. If you are searching for good radiator covers, you can purchase them from Homebase. It has a huge collection of radiator covers. With multiple sizes, colours, and sizes to explore, the radiator covers from Homebase provides effective heat distribution while assuring a splendid fit. You can custom-build your covering with their unpainted version; the options are limitless. You can refer to the guides on Findwyse to know more about the best radiator covers by Homebase.
FAQ's
Affiliate Disclosure: Our website may contain affiliate links, which means we may receive a commission if you click a link and purchase something that we have recommended. While clicking these links won't cost you any extra money, they will help us keep this site up and running. Thank you for your support!