In the realm of technology, display resolution has been a fundamental aspect that continually evolves to provide users with a more immersive and visually captivating experience. Among the advancements, 4K monitors have emerged as a pinnacle of visual excellence. Samsung, a renowned leader in display technology, has made significant strides in this field, offering a range of cutting-edge 4K monitors.
Benefits of Samsung's 4K Monitors
Unmatched Visual Fidelity:
One of the key advantages of Samsung's 4K monitors is their ability to showcase content with unparalleled visual fidelity. By offering a higher pixel density, these monitors ensure that every image, video, or graphical element appears incredibly crisp and lifelike.
---
Enhanced Productivity:
4K monitors by Samsung are not only designed for entertainment and media consumption but also cater to the needs of professionals, content creators, and gamers. With an abundance of screen real estate, these monitors provide ample space for multitasking, allowing users to view and work on multiple windows, applications, or documents simultaneously.
---
Here is a list of the Best Samsung 4K Monitors 
1. 32″ M80B UHD, USB-C White Smart Monitor with Speakers & Remote
This Monitor is an impressive addition to Samsung's lineup of 4K monitors. With its sleek design, stunning display quality, and smart features, this monitor offers a highly immersive viewing experience.
One of the key highlights of the M80B is its 32-inch Ultra High Definition (UHD) display. With a resolution of 3840 x 2160 pixels, this monitor delivers crystal-clear images with exceptional detail and vibrant colours. Whether you're working on creative projects, watching movies, or playing games, the M80B ensures that every visual element is presented with precision and clarity.
The USB-C connectivity is another standout feature of this monitor. With a single cable, you can connect your laptop or compatible device to the monitor, transmitting both power and data. This reduces the number of cables required for installation. The USB-C port also supports fast data transfer speeds, allowing for seamless connectivity and efficient multitasking.
---
2. 55" Odyssey Ark, UHD, Mini LED 165Hz Smart Gaming Monitor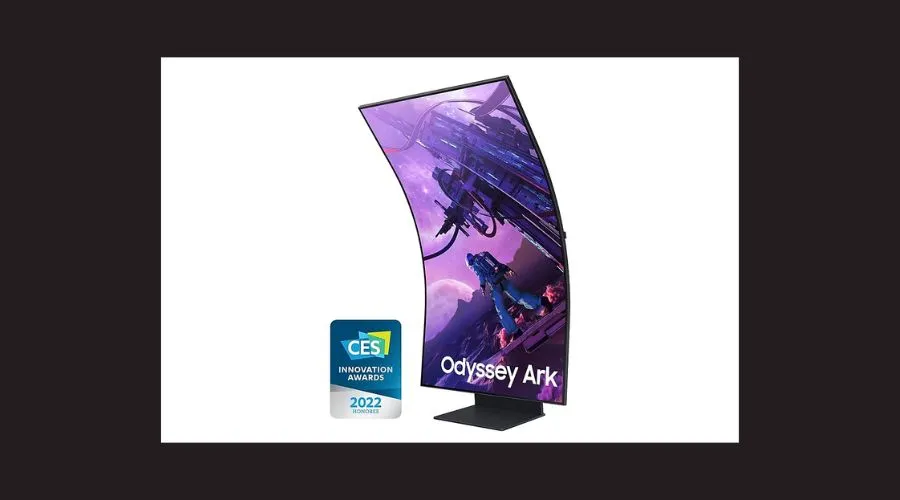 Samsung has been at the forefront of the 4K monitor revolution, consistently raising the bar in terms of display technology and user experience. The Samsung 55" Odyssey Ark UHD Mini LED 165Hz Smart 4k gaming monitor is the epitome of this evolution, incorporating advanced features and technologies to provide gamers with an unparalleled visual feast.
At the heart of this gaming monitor is the 55-inch display panel, which boasts a stunning 4K UHD resolution. This means that every detail and texture in your favourite games will be brought to life with exceptional clarity, resulting in an immersive gaming experience. With four times the resolution of a Full HD monitor, the Odyssey Ark ensures that you never miss a single detail, allowing you to fully immerse yourself in the virtual world.
---
3. 27″ S80TB ViewFinity UHD Monitor with IPS panel, Thunderbolt 4 and speakers
The 27″ S80TB ViewFinity UHD Monitor is an exceptional display that combines advanced technology, superior visual quality, and enhanced connectivity options. With its IPS panel, Thunderbolt 4 compatibility, and built-in speakers, this monitor is a perfect choice for professionals, gamers, and multimedia enthusiasts alike. It belongs to the family of Samsung 4K monitors, renowned for their high-resolution displays and cutting-edge features.
One of the standout features of the S80TB ViewFinity UHD Monitor is its IPS panel. IPS (In-Plane Switching) technology ensures accurate colour reproduction and wide viewing angles, allowing users to enjoy vibrant and lifelike visuals from any angle. Whether you're working on creative projects, watching movies, or playing games, the IPS panel delivers stunning image quality with excellent colour accuracy and consistent brightness.
---
4. Business Monitor with IPS panel and 16:10 aspect ratio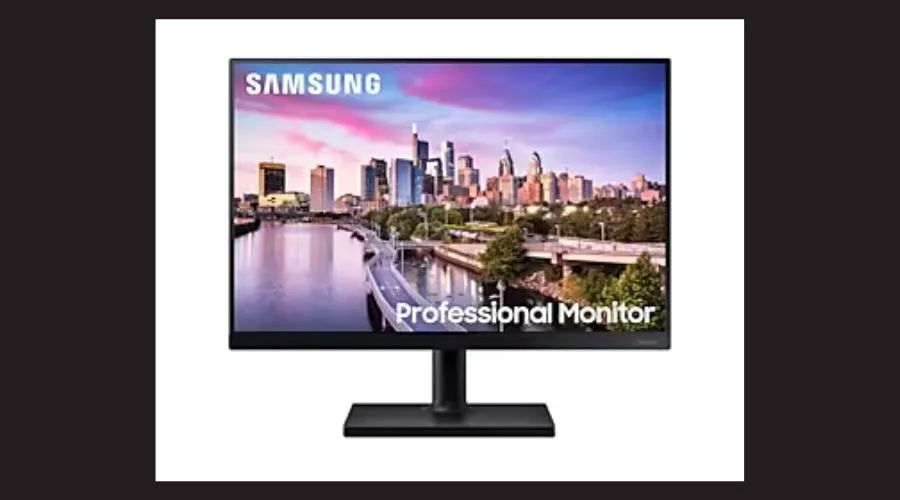 One of the standout features of Samsung 4K monitors is the implementation of an In-Plane Switching (IPS) panel. IPS technology offers several advantages over other display technologies, such as superior colour accuracy, wider viewing angles, and better image consistency
Another noteworthy aspect of Samsung 4K monitors is their 16:10 aspect ratio. While 16:9 aspect ratio displays are commonly used in consumer electronics, the 16:10 aspect ratio provides additional vertical screen space, which is particularly beneficial for business users.
---
5. 28″ UR550 UHD Monitor
The Samsung 28″ UR550 UHD Monitor is a masterpiece, boasting an ultra-high-definition (UHD) display that sets it apart from conventional monitors. With a screen size of 28 inches, users can immerse themselves in a captivating visual environment that enhances productivity and entertainment experiences. 
The monitor's 4K resolution, with a pixel density of approximately 157 pixels per inch, guarantees astonishing image clarity, sharpness, and lifelike colours. This level of detail is particularly beneficial for tasks that require precise colour reproduction, such as graphic design, photo editing, and video production.
The inclusion of Samsung's cutting-edge technologies, such as High Dynamic Range (HDR) support, further elevates the visual experience. HDR enables the monitor to display a broader range of colours and contrast, resulting in deeper blacks and brighter whites. The dynamic and vibrant imagery produced by the Samsung 28″ UR550 UHD Monitor brings content to life, be it movies, games, or professional applications.
---
Conclusion
Samsung's 4K monitors represent a pinnacle of visual excellence, offering a stunning level of clarity, detail, and colour accuracy. These monitors are not only a treat for entertainment purposes but also serve as powerful productivity tools and gaming companions. For more information, visit Findwyse.
FAQs