Are you tired of choosing between style and comfortable warmth every time you stand in front of the closet on a cold winter morning? Do you know the plight of walking out of the house wearing a dress you've been daydreaming about and wishing it wasn't freezing? You can shovel away all of your winter styling worries along with all the snow in your driveway because Findwyse has the perfect winter apparel choice for you – Dorothy Perkins and their beautiful collection of best of women's padded coats.
How do I wear women's padded coats?
Coats are the simplest and the most basic way to layer an outfit. You can wear the thinnest of fabrics and the shortest of dresses and you will need a big warm (but also stylish) coat to carry you through the freezing weather. Gracefully take it off once you reach your destination or just casually drape it on your shoulders, it will only add elegance and not to mention practicality to your outfit.
Why is outfit layering important in winters?
Layers are the best way to get the most out of your outfits during the winter. Instead of repeating the same boring old bulky sweaters to every occasion because they keep you warm, it is more fun to experiment with clothes and find your own unique style. You can also get more used out of your favourite summer clothes if you style them right with their warm counterparts. You will never have to repeat the same outfit again once you learn the art of layering. Heavy coats, like women's padded coats, are essential for layering in the winters. They prevent you from having to wear too many clothes and all warmth is sufficed in just one layer.
List of best padded coats for women:
1.  Oversized padded longline coat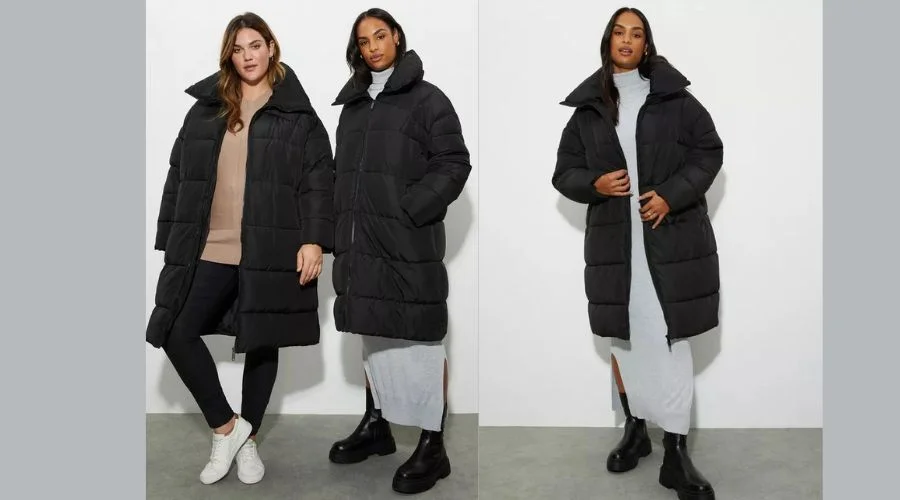 This classic black oversized funnel neck padded longline coat with an oversized fit needs to find permanent room in your wardrobe. The casual, quilted design along with the basic black colour assures a great amount of usage in the cold winter months as it can be styled with any piece of clothing in your wardrobe. Style your perfect outfit and throw on this woman's padded coats and you will be good to go, all warm and fabulous!
---
2. Longline lightweight padded jacket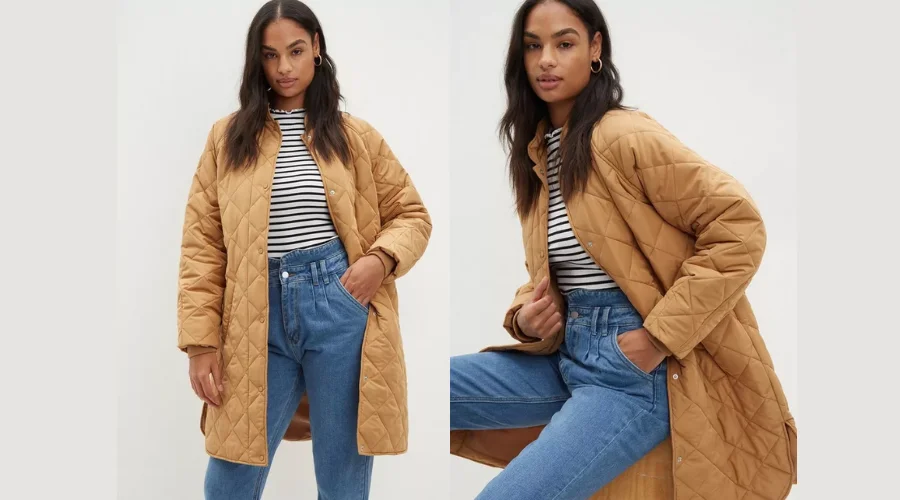 One of the best Dorothy Perkins women's padded coats – the Long Padded Quilted Coat is perfect to keep you warm in the colder months, whilst also keeping you looking stylish, complimenting your outfit with its gorgeous colours. It is available in shades of caramel, lilac and grey, giving you the freedom to find your favourite new winter jacket! The diamond check pattern and knee level long length gives it a very classy vibe.
---
3. Borg longline padded duvet coat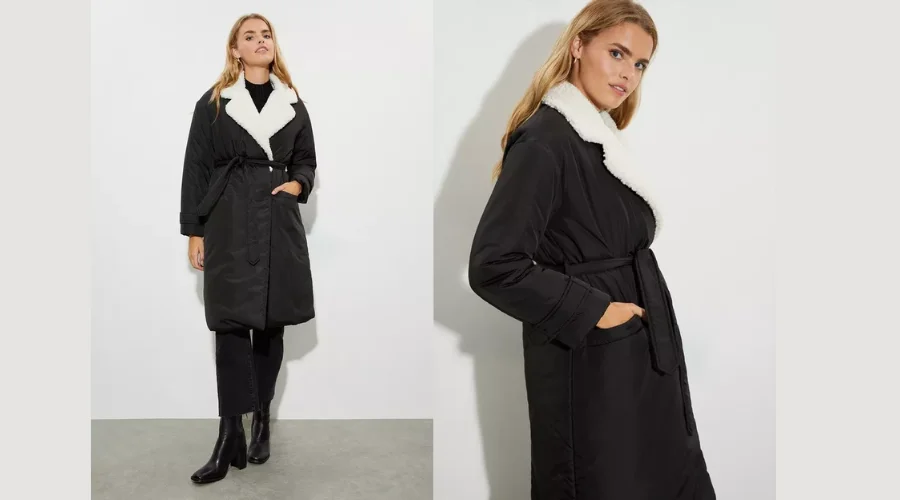 The Borg Longline Padded Duvet Coat is one of the most stylish coats out there. The white fleece collar neck gives it a beautiful, elegant finish while also providing you the feeling of comfort of being in bed! The relaxed fit makes it perfect for daytime wear – your next girls brunch outfit is all sorted with this woman's padded jacket. Style it with a fancy dress and heels if you want a more formal, dressy look. Or a nice sweater, skinny jeans and sneakers are the way to go!
---
Don't freeze!
In your outfits or in your action to buy a new women's padded coats from Dorothy Perkins fabulous collection of winter apparel. Take advantage of their consumer friendly policies and website and have a one of a kind shopping experience.
FAQ's