One of the most popular mattress materials today is memory foam. Engineers at NASA invented viscoelastic polyurethane foam, also referred to as memory foam.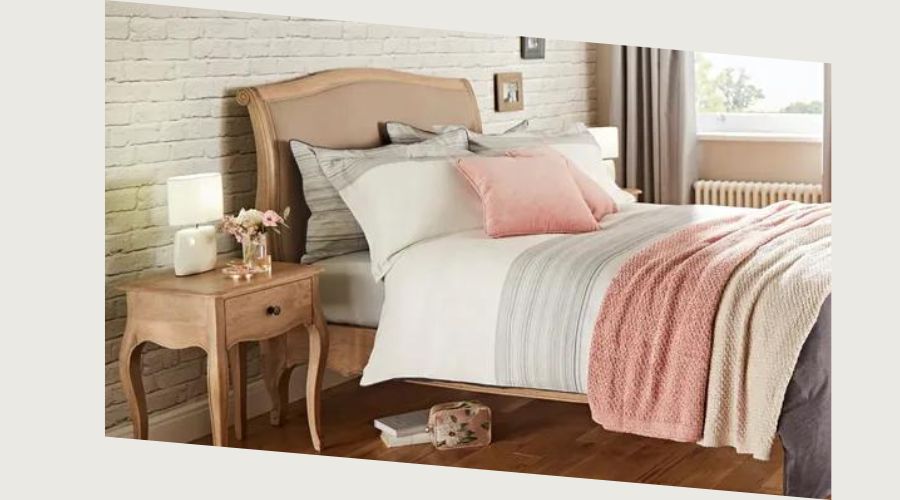 When exposed to body heat, memory foam softens and adapts more readily, enabling it to conform to the specific shapes of your body. The foam returns to its original shape when it cools.
Findwyse offers a list of top 10 Memory Foam Mattresses from Dunelm: 
1. Fogarty Just Right Memory Foam Top Open Coil Mattress (£129 – £189)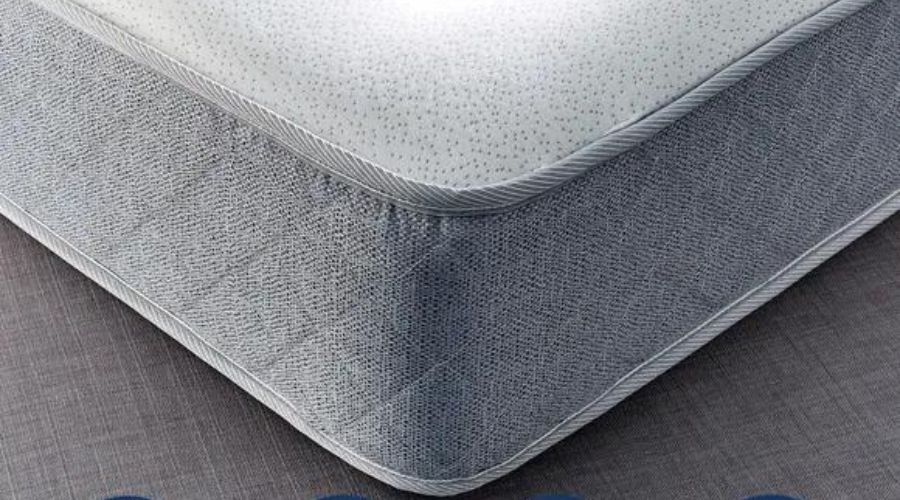 A comfortable night's sleep is guaranteed with the Fogarty memory top open coil mattress. This mattress is made of one continuous set of traditional open coil springs that move with your body to give support and comfort. The open coil springs are encircled by an eco-flex filler to provide additional cushioning. Eco-flex is created from recycled textile and apparel fibres that would have otherwise ended up in landfills. Mattress is encircled by a wire frame with a quilted border to offer edge-to-edge support.
2. Comfortzone Memory Foam Medium Rolled Mattress (£169 – £229)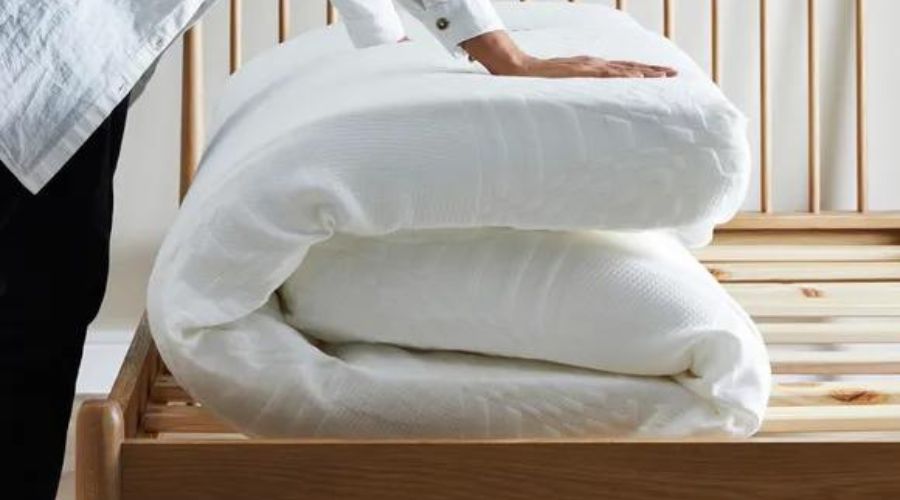 The Comfortzone Memory Foam Medium Rolled Mattress is a brilliant 18cm deep mattress offers maximum support, with a 4cm top layer of memory foam. The incredible memory foam layer is designed to conform to your body, providing excellent support and comfort while also promoting airflow through the mattress. This mattress is delivered rolled for ease of transport and lifting and has a soft touch knitted cover with a hint of spring blossom fragrance for that fresh feel.
3. Gel Fusion Memory Foam Mattress Topper (£125 – £200)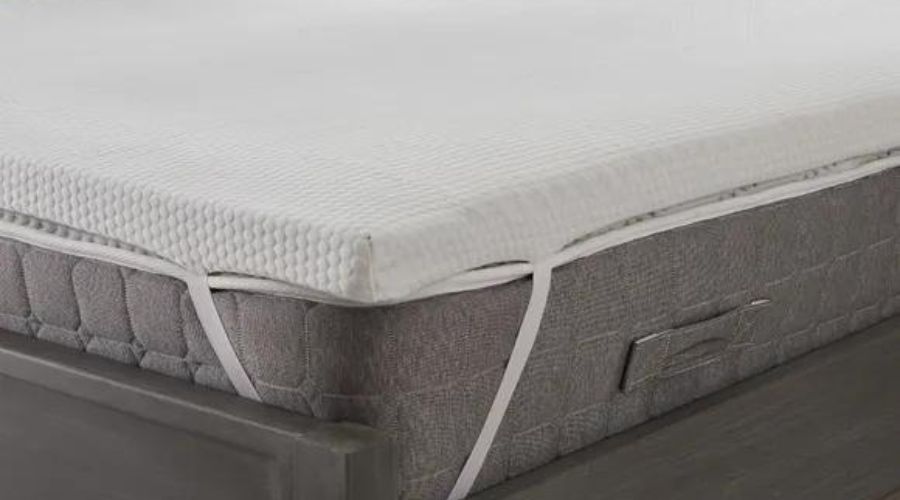 This memory foam filled mattress topper is ideal for ensuring a relaxing night's sleep because it is infused with gel particles that help to absorb and disperse body heat to regulate your temperature and keep you cooler for longer. It features ventilation holes through the foam for increased airflow and breathability, while the quilted polyester cover is machine washable and provides all-night comfort.                  
4. Essentials Memory Foam Mattress Topper (£22 – £32)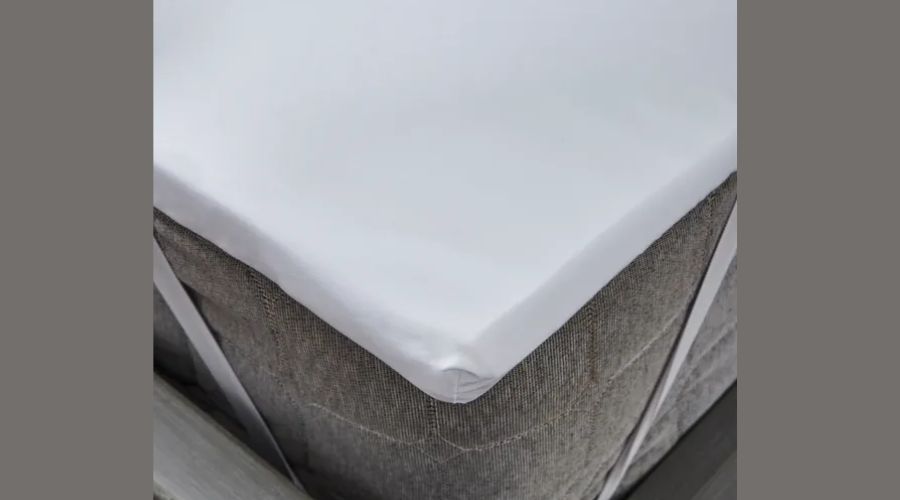 This Essentials Mattress Topper is a must-have for your bed because it is ideal for relaxing into a deep and comfortable sleep. This mattress topper, made with 100% memory foam filling, adds an extra layer of comfort to your mattress, moulding to your body to help relieve pressure points. This mattress topper comes in a variety of sizes and has a machine washable cover.
5. Maestro Medium Memory Foam Mattress (£134 – £244)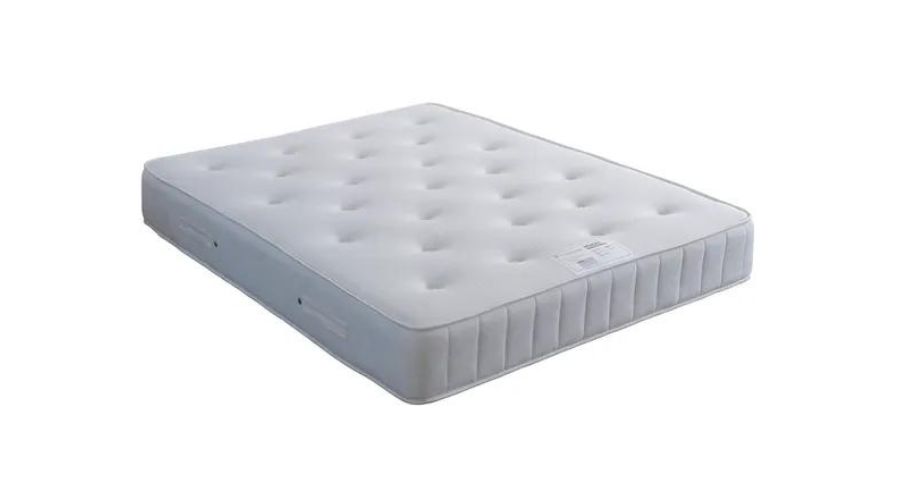 This beautiful smooth Bedmaster memory foam mattress is made to relieve tension and is finished with hand tufted support to keep the memory foam fillings secure. The mattress is designed with a deluxe layer of memory foam to contour the body while maintaining the spine's double 'S' shape. It is particularly effective at locating pressure points to relieve tension in areas of the body such as the rib cage, knees, and neck. Securely built-in handles allow for easy flipping and rotating of the mattress.
 6. Dorma Tencel Blend Memory Foam Mattress Topper (£165 – £240)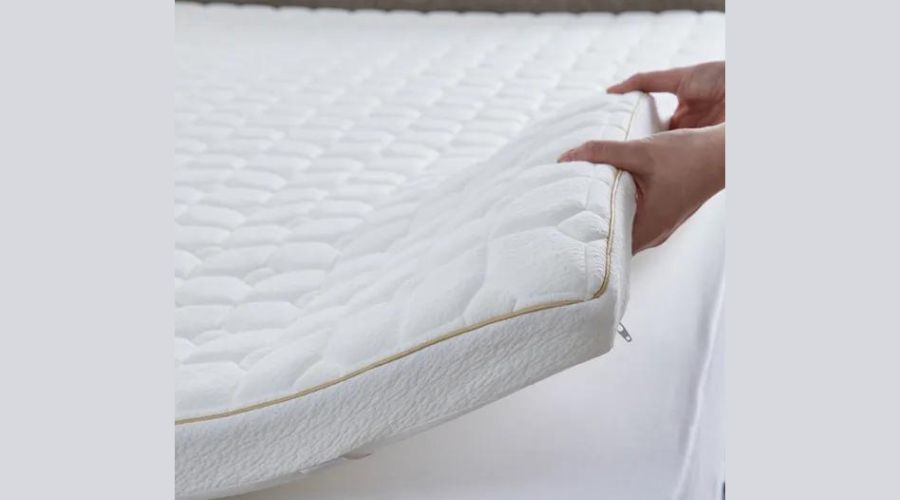 This quality Dorma mattress topper is made with a luxurious Tencel blend cover for ultimate softness and moisture management, which will help to regulate your body temperature. It is filled with a premium supportive memory foam that moulds to the shape of your body. This mattress topper, which is available in a variety of sizes, will provide you with a cool night's sleep and comes with a 10-year warranty.
7. Panda Bamboo Memory Foam Mattress Topper (£100 – £175)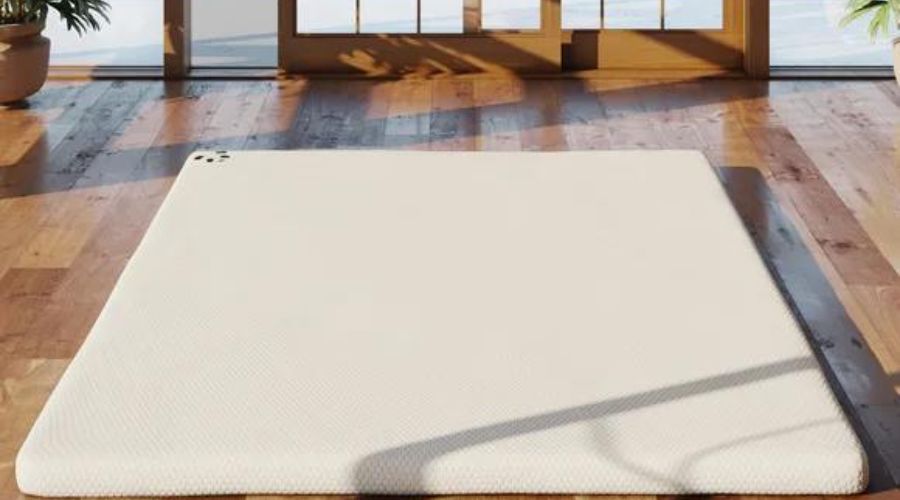 With The Panda mattress topper, the most advanced memory foam mattress available, you can indulge in pure luxury for an effortless night's sleep. The Topper, which has layers of temperature regulating Hydro Foam, helps to prevent overheating at night by integrating minute capsules of cooling gel into the 3rd generation memory foam, while also providing support where you need it for ultimate comfort. It comes with a removable, washable cover made of environment friendly bamboo fabric. Bamboo is a natural hypoallergenic, making it suitable for even the most sensitive skin, and twice as soft as cotton with a cashmere-like feel.
8. Hotel Memory Foam Pillow Top 2000 Pocket Sprung Mattress (£529 – £659)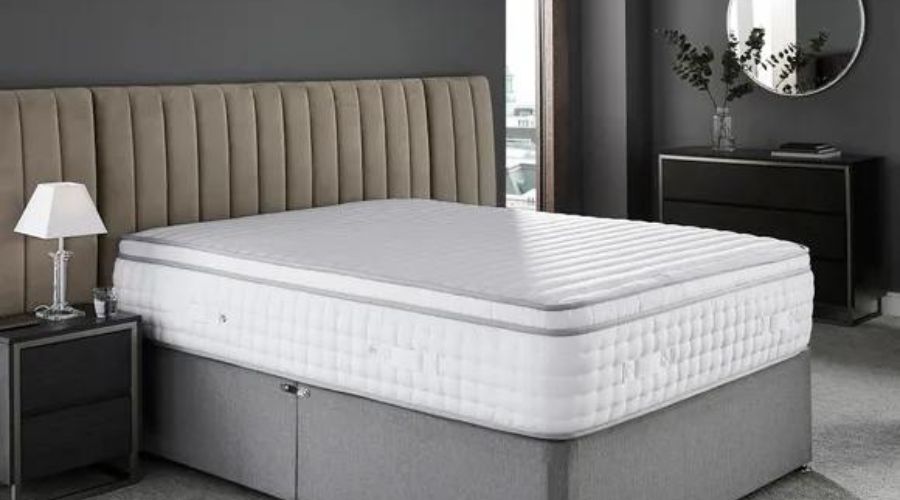 With our Hotel Memory Foam Top Mattress, you can enjoy hotel luxury in the comfort of your own home. With a 2-inch memory foam pillow top, this mattress conforms to your shape perfectly, providing a body-hugging, cushioning feel. This mattress responds to your body's movements and reduces movement disturbances, thanks to its 2000 springs encased in their own pockets. This mattress has a medium comfort rating, making it suitable for both front and back sleepers.
9. Matrah Ruby Memory Foam Mattress (£199 – £299)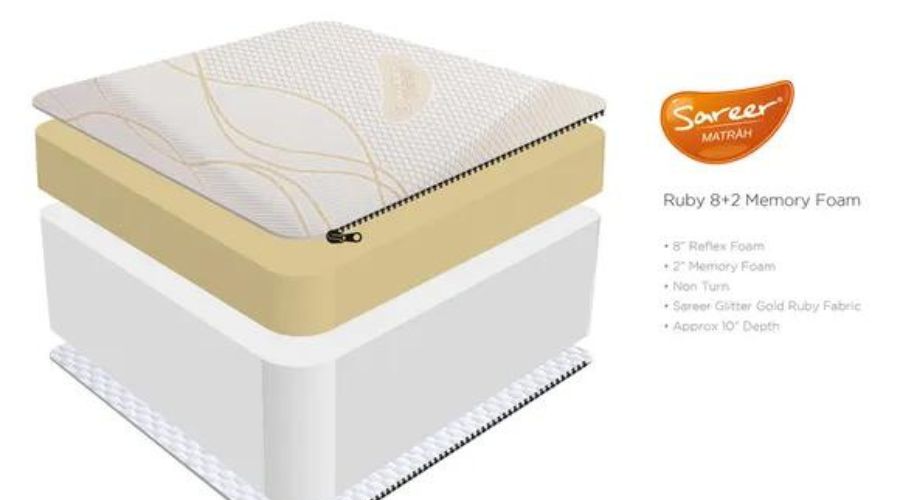 This stunning Sareer mattress is made with memory foam and reflex foam layers and is topped with an extra soft material for that extra touch of comfortability. In addition to conforming to your body's natural sleeping position, the super soft material helps regulate temperature and moisture, allowing for a comfortable and balanced night's sleep. This mattress' incredible, comforting 5cm layer of memory foam provides comfort and support to vulnerable areas of the body such as shoulders, backs, and hips while also encouraging healthy blood circulation.
10. Dormeo All Seasons Memory Foam Mattress Topper (£120 – £150)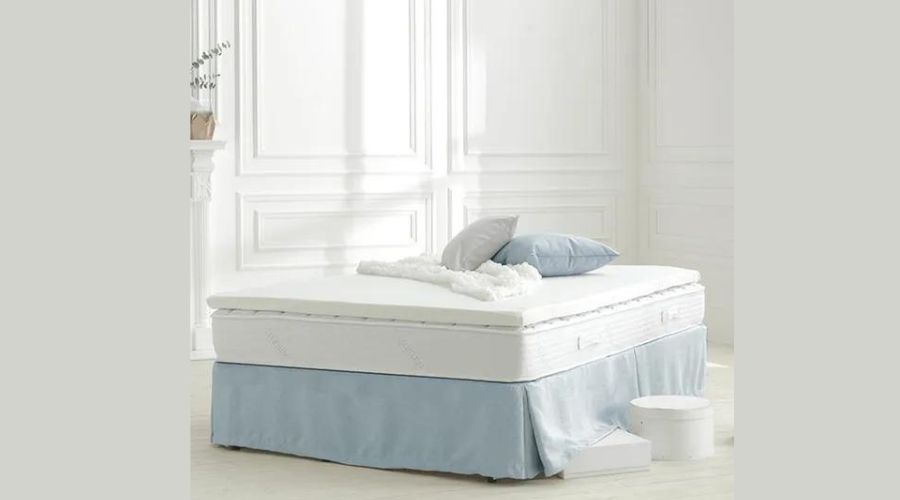 This advanced mattress topper will revitalise your old mattress by perfectly regulating temperature all year long. This topper moulds to your unique body shape for blissful comfort, with a supportive memory foam layer and visco-elastic pressure relieving material. NASA developed Outlast® heat managing fabric to protect astronauts from temperature fluctuations. Outlast® fabric absorbs warmth to prevent overheating and then releases it to prevent excessive cooling.
 When you invest your time and money in a purchase, you want to ensure that you are getting the best value while also protecting your family and home. As a result, when researching memory foam, make sure to look into the manufacturing processes, chemical composition and additives, and reviews. These steps will assist you in obtaining the best memory foam mattress for comfort and health.
 We hope our review has been helpful for you to take your pick and make a smart and well-informed decision. 
FAQS