Sarah J. Maas is the author of the spellbinding fantasy series "Throne of Glass." A brilliant assassin named Celaena Sardothien finds herself involved in a high-stakes competition to become the king's champion in this book, which is set in a vividly detailed setting. Readers are drawn into the "Throne of Glass" world by Maas's evocative storytelling, which transports them there to experience its magic, political intrigue, and complicated people. Readers meet a wide group of allies, adversaries, and intriguing people, each with their own goals and secrets, along with Celaena. Fans of the genre searching for an exciting and engaging reading experience will enjoy "Throne of Glass" because of its blend of action, romance, and fantasy themes. Readers can delve deeply into the intricate world-building and character development that have helped to create this well-known and enduring fantasy series because there are multiple novels in the series.
Intriguing Plot and World-Building:
In Throne of Glass, readers are introduced to Erilea, a vividly imagined planet where magic, politics, and danger are intertwined. A skilled assassin with a shrouded past, Celaena Sardothien's path is followed in the series. Celaena becomes involved in a web of secrets and learns about the evil forces threatening the kingdom as she fights in a deadly tournament to become the King's Champion. Readers are intrigued by the rich plot and world-building and are ready to learn the secrets that are hidden behind the pages.
Complex and Relatable Characters:
Throne of Glass's rich and multifaceted characters are among its greatest assets. Each character has been painstakingly created with distinctive motivations, talents, and flaws, from Celaena's fiery drive and vulnerability to her allies' nuanced personalities. Because of Sarah J. Maas' skilful use of character development, readers may identify strongly with her characters and get emotionally invested in their adventures. The series' characters evolve and develop, which makes them more believable and engaging.
Dynamic Relationships and Romance:
Intricate friendships, romances, and connections are woven throughout Throne of Glass, giving the story depth and complexity. The show examines the nuances of human connection and the sacrifices one is ready to make for those one care about, from surprising alliances to forbidden love. The series' well-written romances successfully find a balance between lust, tension, and emotional depth, drawing readers deeper into the narrative.
High-Stakes Action and Suspense:
The heart-pounding action scenes, epic battles, and suspenseful moments in Throne of Glass keep readers on the tip of their seats. The series is full of intrigue and thrill, from deadly contests to battles with powerful foes. With her skilful use of tension and adrenaline, Sarah J. Maas creates scenarios that keep readers on the edge of their seats and ready to find out what happens next.
Themes of Identity, Power, and Redemption:
Throne of Glass explores deeper topics that speak to readers in addition to its engaging plot and cast of characters. As characters struggle with their pasts and work to build their own futures, the series examines questions of identity. As characters navigate political intrigue, moral quandaries, and the duties that come with holding leadership, power and its complexity are analysed. Rebirth and second chances are frequent themes that emphasise the possibility of development and transformation even in the face of adversity.
Throne of Glass series
The Throne of Glass series by Sarah J. Maas consists of seven books, each offering a unique and compelling narrative. While opinions on the best book may vary among readers, here is a brief overview of the series to help you decide which book resonates with you the most:
1. Throne of Glass: 
The series begins with Celaena Sardothien, a notorious assassin, being offered a chance at freedom. To win her freedom, she must compete in a deadly tournament against other skilled warriors to become the King's Champion. This book introduces the complex and compelling characters, sets the stage for the larger conflicts in the series, and unveils the richly imagined world of Erilea.
---
2. Crown of Midnight: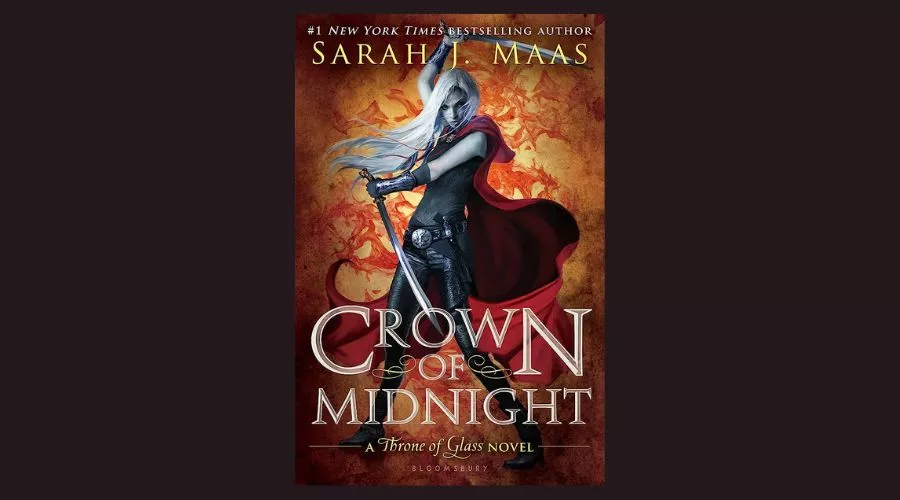 In the second book, Celaena, now the King's Champion, finds herself entangled in a web of secrets and conspiracies that threaten the kingdom. As she uncovers dark truths and battles formidable enemies, the stakes become higher, and the series delves deeper into the world of magic, politics, and ancient evils.
---
3. Heir of Fire: 
Celaena's journey takes a new turn in the third book as she travels to the foreign land of Wendlyn. There, she confronts her own past, discovers new powers, and allies with unexpected characters. The story expands its scope, introducing new perspectives and exploring themes of identity, destiny, and sacrifice.
---
4. Queen of Shadows: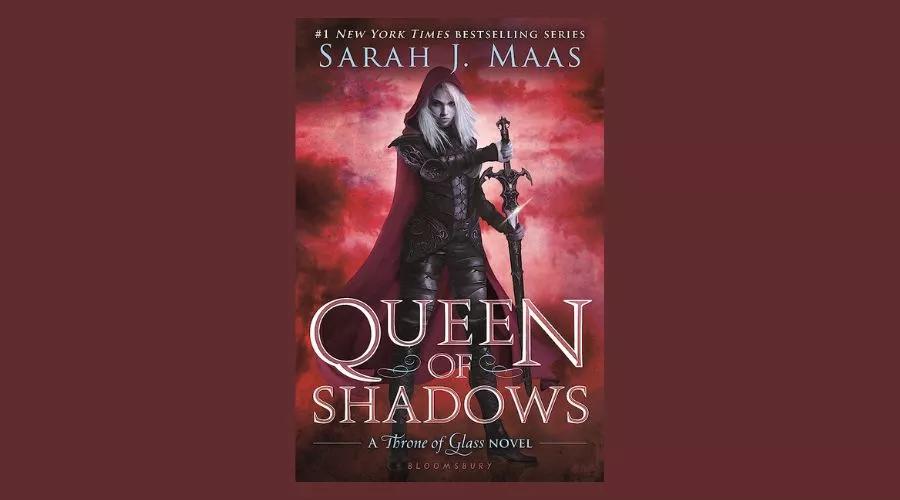 This fourth instalment sees Celaena fully embracing her role as a rebel leader, seeking justice and vengeance against those who have wronged her and her loved ones. The book features intense action, intricate political manoeuvrings, and the weaving together of multiple storylines.
---
5. Empire of Storms: 
As the war against evil forces intensifies, alliances are tested, and new threats emerge. High-stakes battles, startling truths, and heartbreaking moments abound in the sixth novel. The narrative expands to include multiple character perspectives, further immersing readers in the complex world of Erilea.
---
6. Tower of Dawn: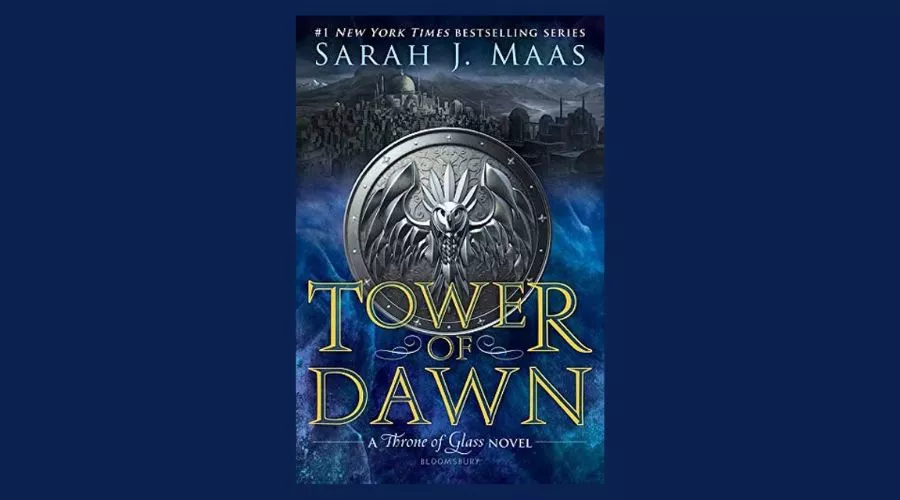 This book takes a detour from Celaena's perspective and focuses on the character of Chaol Westfall, who embarks on a journey to a distant land to seek help for their cause. It introduces new characters, explores different cultures, and adds depth to the overall series.
---
7. Kingdom of Ash: 
The final instalment brings together all the storylines, characters, and conflicts in an epic conclusion. Celaena and her allies must face their greatest challenges and make sacrifices to save their world from darkness. The book ties up loose ends, delivers satisfying resolutions, and provides an emotional and action-packed finale.
---
What is regarded as the best throne of the Glass series
Opinions on which book in the Throne of Glass series is considered the best may vary among readers. The highlight books in the series, according to many fans, are "Queen of Shadows" (Book 4) and "Kingdom of Ash" (Book 7). Here's a closer look at why these two books are often praised:
1. "Queen of Shadows": 
The plot thickens and several storylines merge in this volume, which is frequently seen as the series' turning point. It has deep character development, exhilarating action scenes, and pivotal conflicts. Additionally, "Queen of Shadows" develops the complex political intrigue, introduces new characters and alliances, and lays the foundation for the monumental occasions that take place in later books.
---
2. "Kingdom of Ash": 
"Kingdom of Ash," the series' concluding volume, is eagerly anticipated and marks the conclusion of its major plotlines. It ties up all the major plotlines and characters, bringing the series to a satisfactory close. Readers enjoy this last instalment's emotional depth, spectacular conflicts, and culmination of character arcs. While providing closure, "Kingdom of Ash" keeps readers on the edge of their seats.
---
Conclusion
Throne of Glass is a spellbinding fantasy series that takes readers on a thrilling and emotionally resonant journey. The series has a devoted fan base all over the world thanks to its complex plot, well-developed characters, high-stakes action, and exploration of important concepts. Throne of Glass offers an immersive reading experience that will keep you fascinated from start to finish, whether you enjoy fantasy or are eager to explore an intriguing new world. Step into the world of Erilea and prepare to be enthralled by the magic, intrigue, and unforgettable characters that await you in the pages of this extraordinary series. Visit Findwyse for more information. 
FAQs