Sunglasses have been in fashion for ages. Sunglasses have a big influence on men's style. Sunglasses for men are a perfect way for men to accessorize their outfits and elevate their look. Whether it's for functional purposes like protecting the eyes or dressing up for a date, sunglasses are the best way to complement an outfit. They are suitable for different aesthetics and styles. Fossil, a company focused on lifestyle products, is an excellent platform to get a diverse range of sunglasses. You'll find different shapes, colors and sizes here. Keep reading to find out more! 
'Keep your eyes' on these Fossil sunglasses for men 
1. Square Sunglasses for Men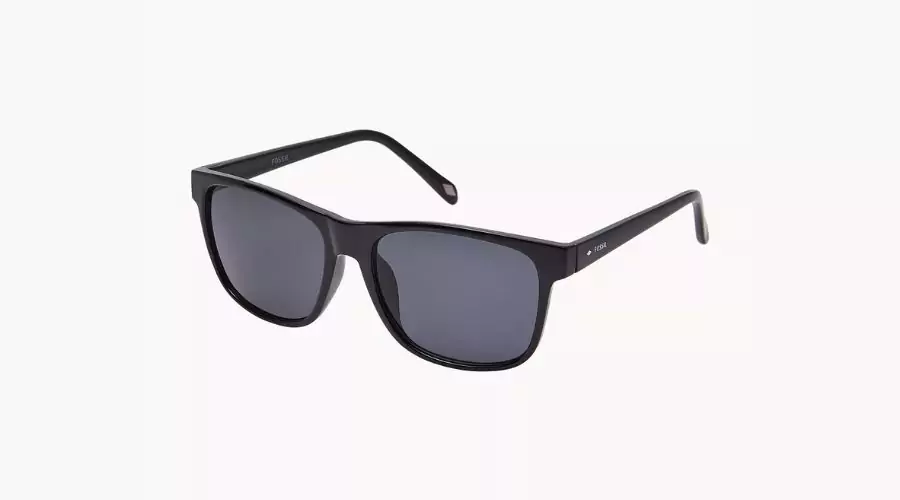 These black sunglasses are an absolute treat for those who love simple and laid-back. Whether it's a casual meetup or a lavish event, you'll rock the look! The black smokey lens shade makes them blend in seamlessly with other outfits. The sunglasses have 100% UV protection but are non-polarized which means that they are not ideal for bright places. The lens material and frame are plastic, so they are easy to store and clean. The measurements include- 58 mm eye size, a 134 mm temple, and a 15 mm bridge size. 
The frame physique is square, which is one of the most sought out sunglass shapes!
---
2. Wren Round Sunglasses 
If you aren't into squares or rectangles, then these round sunglasses for men can be your next fashion statement! The frame color is brown, and the plastic lens has a bluish hue. These sunglasses have 100% UV protection, so you don't have to worry about style getting in the way of eye protection. 
The sunglasses are medium sized and consist of the following measurements- 51 mm eye size, 140 mm temple, and 21 mm bridge size. The frame material is a blend of plastic and acetate. Acetate is an eco-friendly alternative to plastic.
---
3. Devin Rectangle Sunglasses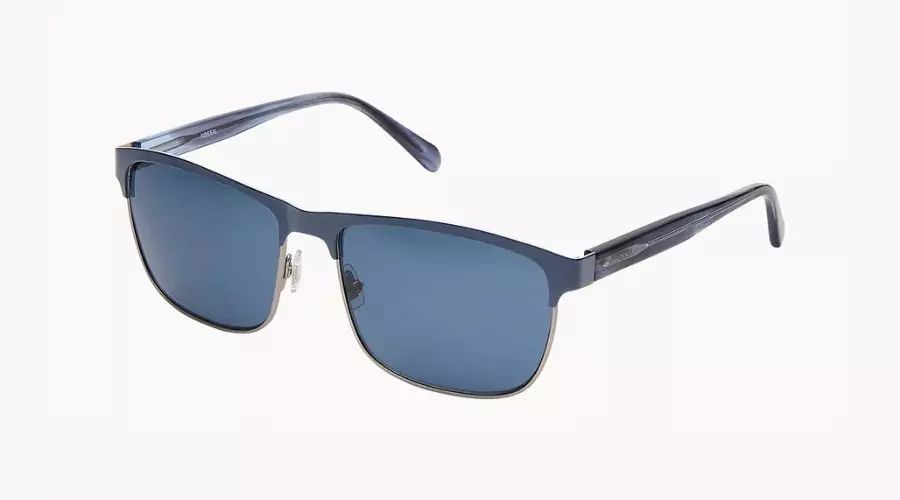 Bring a touch of vibrancy to your fashion game! If you are done with the regular sunglasses colors, then you'll love this blue one! The solid blue tint is perfect for an aesthetic color look and standing out. If you want everyone at the party to have their eyes on you, then this is it. 
The frame is metal, which ensures their durability and resistance. The sunglasses are non-polarized, so they are not a great choice for very bright areas! But they have 100% UV Protection. The rectangular shape gives them a classy finish and enhances their fashionable aura.
---
4. Marlow Square Sunglasses
Add a unique vibe to your accessory collection! These sunglasses for men have a sleek and eye-catching frame accompanied by solid blue tinted lenses. Absolutely perfect for outdoor weddings or sophisticated events. Adorn your formal suits or streetwear outfits with these sunglasses. They'll blend in well with different aesthetics, giving you a broad canvas to style! The unique design will certainly give you a new and splendid look. 
The sunglasses have 100% UV protection. The frames are made of acetone, and the lenses have a square structure. The measurements include- 55 mm eye size, an 18 mm bridge, and a 145 mm temple.
---
5. Langley Aviator Sunglasses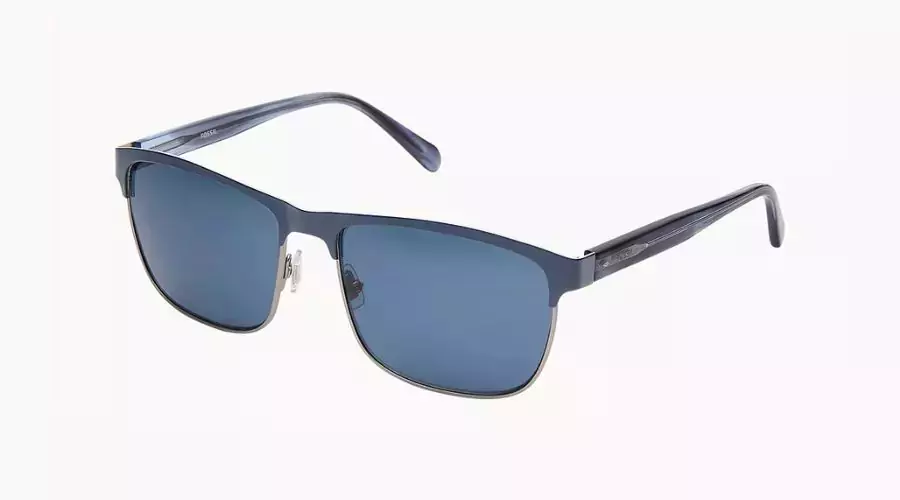 Aviator sunglasses have been in the fashion realm for a long time! And day by day, they emphasize that they are here to stay. These black aviator sunglasses for men are an iconic way to accessorize your look. From outdoor events to casual outings to a trip, these sunglasses will certainly make it all better! They have 100% UV protection 
The frame material is metal, which ensures their durability. The measurements include- 60 mm eye size, a 15 mm bridge, and a 140 mm temple. The lens material is plastic, so don't worry if you drop them by mistake; they won't crack easily!
---
Conclusion
Sunglasses are ideal outfit adornments. Whether it's for fashion purposes or practical use, sunglasses will always be a popular accessory! They are easy to style, wear, and maintain. Sunglasses play a vital role in men's fashion, giving them versatile ways to style themselves. Fossil's extensive catalog of sunglasses for men has items of different colors, shapes, and types. You'll certainly find the perfect pair of sunglasses that meet your needs. Happy shopping! For more information, visit Findwyse. 
FAQs