Sports energy drinks are an excellent way to revitalize and refresh after an intense game or during intense exercise sessions. Through these drinks, one's body is able to get the needed share of electrolytes, energy, and hydration. It is recommended that if you exercise or play for more than an hour, a sports drink should be your beverage choice instead of water. It will help you recharge and get an added boost. Morrisons, a retailer specializing in groceries, home and garden, and other household accessories. It is a reliable platform to find refreshing, healthy, and affordable products. Keep reading to find out more! 
Take your game to the next level with these sports energy drinks on Morrisons: 
Basic Energy Drinks 
1. Lucozade Raspberry Sport Drink
This sports drink has sugar and sweeteners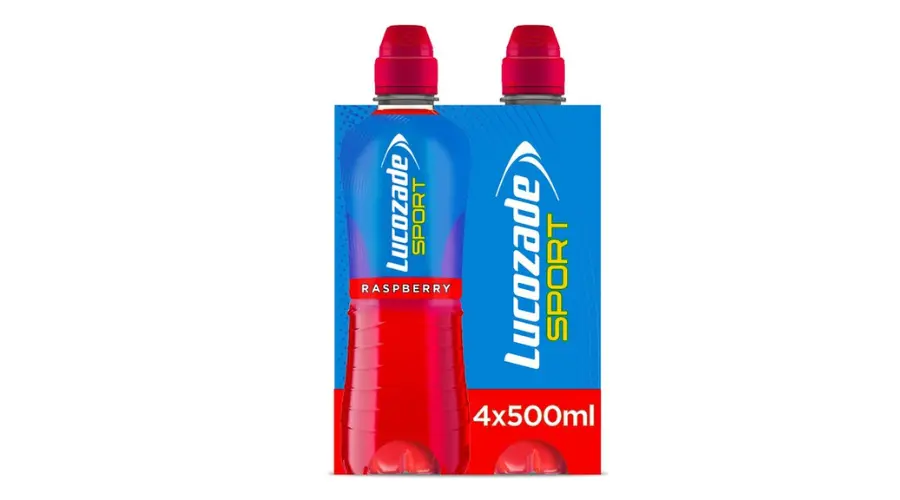 for a delicious taste. It is an isotonic sports drink that aims at performance enhancement and providing the body with ultimate hydration. You will get a fair amount of carbohydrates and electrolytes with this sports drink. It has about 16 g of carbohydrate present; hence, it is ideal for prolonged and strength based exercise sessions. 
An energy drink is important because it ensures that your body replenishes the electrolytes it lost during sweating. And the appealing flavor options- orange, raspberry and fruit punch—will keep you wanting for more! Staying healthy and active is super tasty thanks to this drink. 
2. Red Bull Sugar Free Energy Drink
One of the most popular energy drink options, Redbull is widely loved among athletes and gym geeks. The drink has Niacin and vitamin B6, which are helpful for metabolism and overcoming tiredness. The presence of energizing ingredients like Taurine makes this drink an ideal go-to after heavy exertion or a game. 
Please note that It is advisable to keep your consumption low because of the high caffeine content of this drink. 
3. Morrisons Orange Sports Drink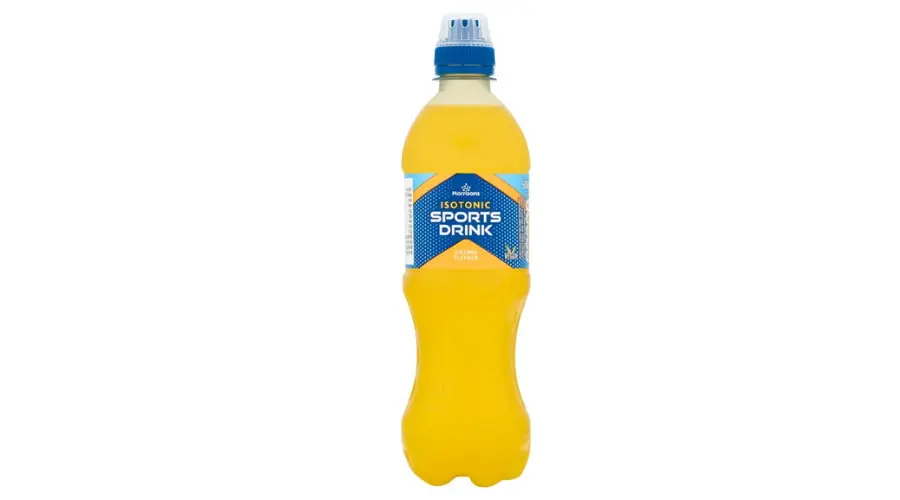 This sports drink contains sugar and sweeteners for an enhanced taste. It has an appropriate concentration of carbohydrates, protein, vitamin B6, and vitamin B12. It is a vegan product with no added artificial colors. If you don't like orange, it is also available in raspberry flavor.
---
Milk Based Energy Drinks 
1.  MaxiNutrition Chocolate Protein Milk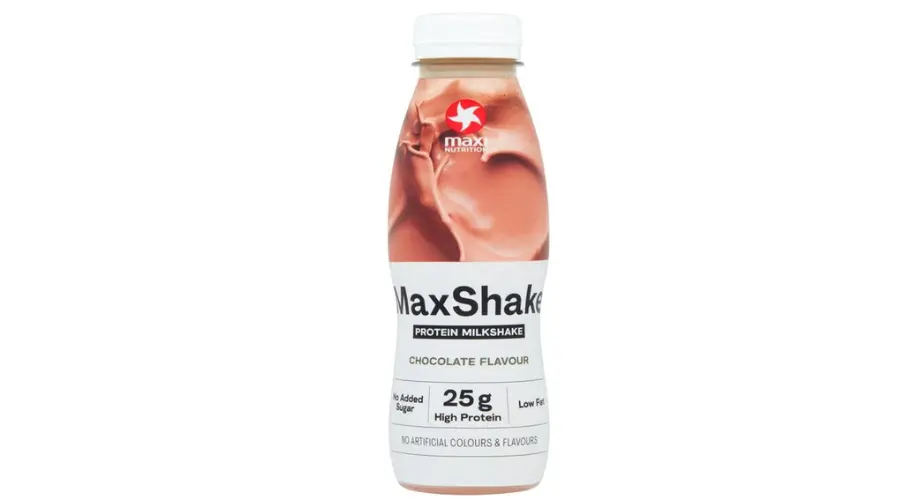 Protein milk is the best way to maintain a balanced and healthy diet. You can consume it anytime and enjoy a boost of energy. It contains natural sugar and is free of gluten and soy! So, if you are health conscious and only want to consume the best of ingredients, then this is what you need. Its key ingredients are semi skimmed milk and skimmed milk powder.
If milk is your favorite beverage, then make it more tasty and fun with this protein milk. And, with the most sought out flavor in the market- Chocolate! 
2. MaxiNutrition Chocolate Strawberry Protein Milk
This strawberry flavored protein milk from the same brand as above- MaxiNutrition, is gluten free and contains no added sugar. You will get your dose of carbohydrates, protein, and salt. Enjoy the delicious strawberry flavor and make this protein milk a part of your life! Strive for a healthy tomorrow, but in a tasty way!
---
Gel Based Energy Drinks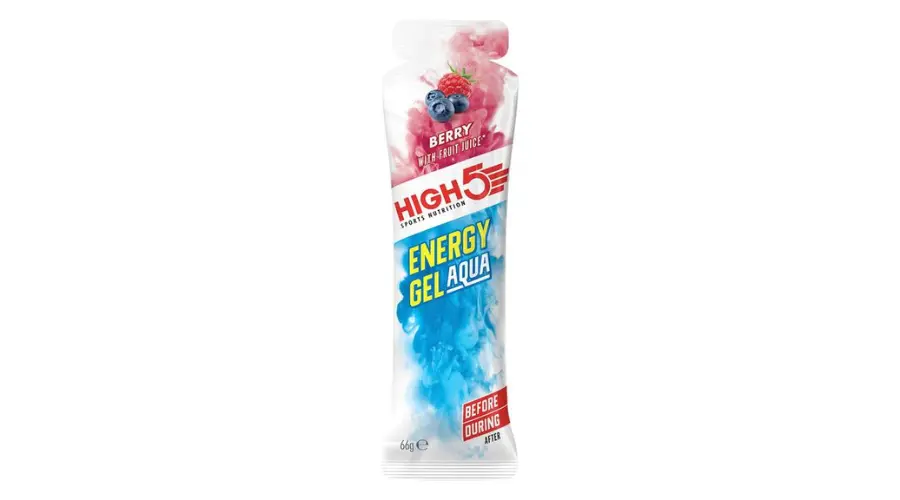 1. HIGH5 Aqua Berry Energy Gel
This berry flavored gel literally feels like a drink. You don't have to add water to it, and you can consume it like a normal sports drink. The packet has 23 grams of carbohydrates. Moreover, there are carbohydrates and salt for added hydration and strength. For more hydration, you can consume it with water too!  The product is caffeine free and refreshing. It is suitable for vegans.
Whether it's your muscles that need extra strength or tiredness after a long game, this gel will give you a much needed dose of carbohydrates, salt, and hydration. It is easy to consume, and the packaging is designed to make it a handy product. 
2. HIGH5 Aqua Orange Energy Gel 
Another refreshing flavor from the same brand! If citric fruits are tastier for you, then you'll certainly love the taste of this gel. The packet is travel convenient and easy to use. You can take it along for early morning practices or exercise sessions. Experience the delightful taste of orange juice and take in the necessary carbohydrates for added strength. 
This gel is free of artificial sweeteners and caffeine. A healthy alternative to water, especially if your workout time is more than an hour! Replenish the electrolytes and energy you lost during the workout with this yummy gel.
---
Conclusion
Sports energy drinks help maintain strength and performance. They are an ideal go-to for athletes, workout geeks, and people who do intense exercises. For optimal performance, it is necessary to hydrate often and with sports drinks that are well taken care of. Sports drinks are made of various ingredients and come in distinct types. Whether it's a gel, a normal drink, or milk, you can decide which one is most appropriate for your body. Morrisons has a great range of these sports drinks, catering to different needs. 
For more information, visit Findwyse. 
FAQs