Solar outdoor light is a type of lighting fixture. It typically includes a solar panel, a light sensor, rechargeable batteries, and LED lamps. These lights are made for outdoor use and are frequently used to illuminate patios, driveways, gardens, and other outside spaces. 
Daytime sunlight is absorbed by the solar panel on the light, which then transforms it into electricity that is stored in rechargeable batteries. The light sensor senses a drop in ambient light when the sun sets and immediately activates the LED lights by drawing power from the batteries to do so. The lights will stay on all night long and go out at daybreak when sunlight is detected once more.
Solar outdoor light offers us various benefits like low maintenance, versatility, easy installation, and energy efficiency.
Best solar outdoor light by The Range
An investment in top-notch solar lights can give homes, businesses, parks, gardens, and public infrastructure years of lighting that is essentially carbon-free. It's an excellent approach for a community to save energy and lessen the interruptions caused by extreme weather and natural disasters. So, listed below are the top 5 options. Pick the solar outdoor light you like.
1. Solar-powered outdoor lawn lights
Automatic dusk to dawn sensor: light turns on by itself at dusk. Waterproof to IP65. Installation and usage of the lights are very easy. It provides us with 8 to 10 hours of battery life when completely charged. The on/off switch on the base will turn on when fully charged.
It takes up to 8 hours of direct sunlight for it to completely charge. One just has to keep the lights in the grass/ground.
---
2. Solar LED outdoor lights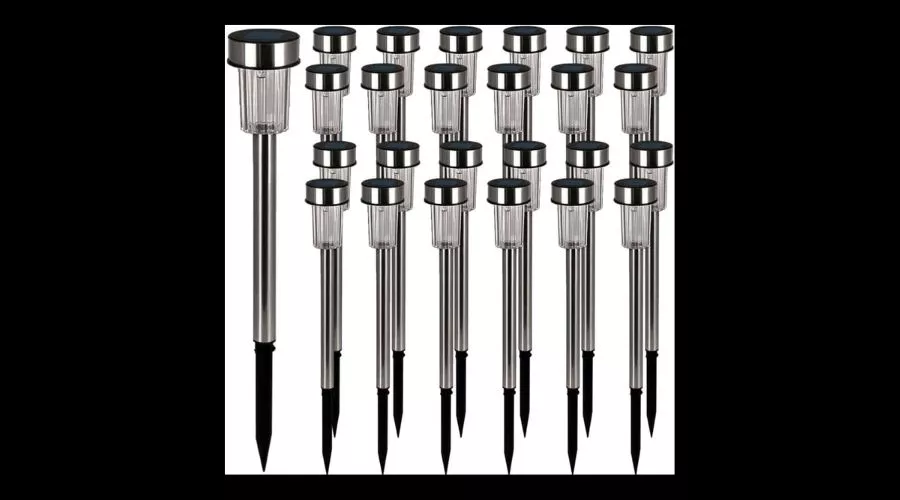 This set of stainless steel, weather-resistant solar LED outdoor lights charges throughout the day automatically, coming on at dusk. It can be used on a garden, terrace, patio, lawn, and yard. It has a very enduring design, contemporary led technology, and a rechargeable battery. These lights are practical and have a simple installation process with a stable ground anchor. It is supplied with a strong solar panel and a rechargeable battery. This solar LED outdoor lighting is even colour-changing, and they give the perfect ambience to the house.
---
3. Multicoloured Solar powered LED Party Strings Lights by Kaemingk
Ten solar-powered colourful globe lights from Lumineo. With this set of solar-powered, vibrant globe string lights, you can create the ideal party environment. 10 lights in the shape of colourful bulbs are distributed over a black lead cord. Each colourful 10cm plastic bulb contains five warm white LEDs on a coiled wire that, when lit, emits a comforting warm glow.
Once charged, the solar power feature provides up to 6 hours of light and turns on automatically at dusk. You can pick between a sparkling effect and a straightforward static appearance using the lights' function setting. This solar outdoor light is ideal for placing around your garden, whether it's a small or large one. It has a 4.5-meter illuminated length and a 5-meter lead cable from the solar charging unit. It even lights up automatically at dusk.
---
4. Solar Hollow Pattern Wall Lights Outdoor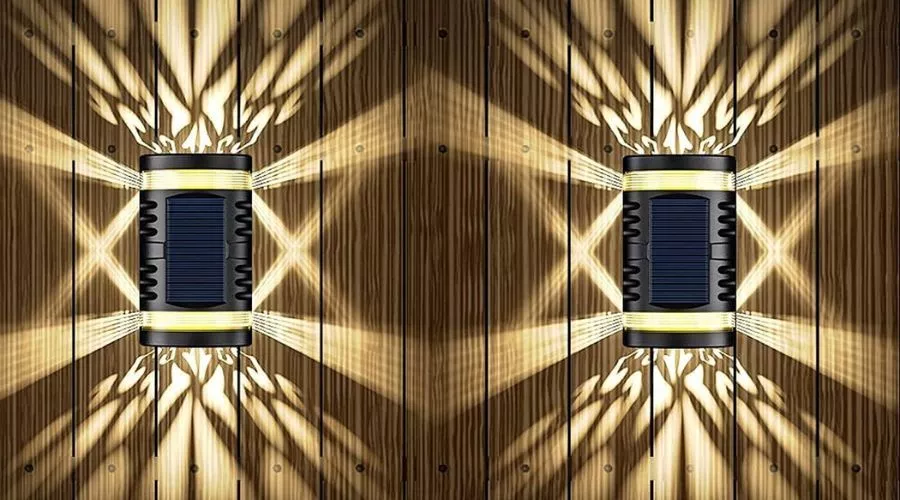 LED lights have polycrystalline silicon solar panels, which can offer greater power efficiency. Because of its distinctive lampshade, it generates a wonderful light effect that is brilliant but not blinding and creates a cosy and welcoming ambience that can be used to beautify your garden, patio, fence, yard, pathway, driveway, stairwell, etc.
Simply hang the solar light on the wall with the included screws; no further wiring or batteries are needed.
---
5. Solar Powered Leaf Sunflower Fairy String lights by Garden Greatness
Artificial silk flowers and leaves with plastic stems look realistic and natural, letting the fresh air of nature fill your life. Green vines and flowers can also be used to beautify your home and reduce stress at work. If you turn on the light at night, it will automatically turn on and off.
Adjustable solar panels and rechargeable batteries were used in the design. Once completely charged during the day, these solar lights can operate conveniently for over eight hours at night. These fairy leaf-led lights' waterproof construction ensures that they will resist inclement weather. Ivy decor lights are robustly built to withstand any weather, including snow, rain, and sunlight. Your garden may receive life from it. These lights are suitable for both indoors and outdoors.
---
Conclusion
Solar Outdoor light provides us with a practical and environment-friendly solution for using nature in the best and least destroyable way possible. These lights harness the power of the sun and provide us with energy-efficient illumination. For further information, visit The Range and the official website of Findwyse.  
FAQ's