Technology has become increasingly important in today's fast-paced environment. Among the plethora of gadgets available, tablets have gained immense popularity due to their convenience, portability, and functionality. Samsung, a renowned tech giant, has been at the forefront of tablet innovation, offering a diverse range of devices that cater to various needs and preferences. 
Samsung Tablets: Unveiling the Cutting-Edge Features
A. Display Technology:
Samsung's AMOLED and Super AMOLED Displays: tablet Samsung boast vibrant, high-resolution displays that deliver stunning visuals, making them ideal for multimedia consumption, gaming, and productivity tasks.
HDR10+ Support: Many Samsung tablets support HDR10+ technology, enhancing colour accuracy and contrast for an immersive viewing experience.
B. Performance and Processing Power:
Powerful Processors: Samsung tablets are equipped with advanced processors, such as the Qualcomm Snapdragon or Samsung's in-house Exynos processors, ensuring smooth multitasking and efficient performance.
RAM and Storage Options: Samsung tablets offer a range of RAM and storage configurations, allowing users to choose devices that align with their usage requirements, from light browsing to resource-intensive applications.
Here is a list of the Best Samsung Tablets 
1. Galaxy Tab A7 Lite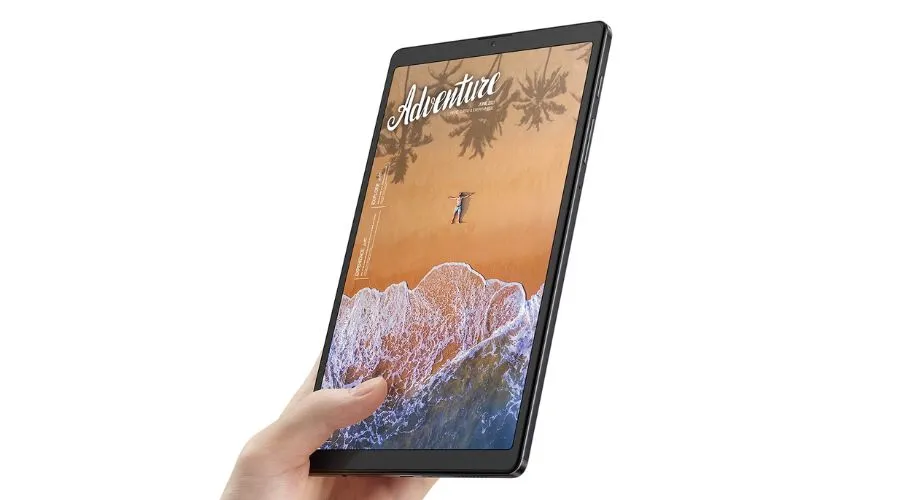 The Galaxy Tab A7 Lite boasts an immersive 8.7-inch display, featuring a resolution of 1340 x 800 pixels. This TFT LCD panel delivers vibrant colours and sharp details, ensuring an enjoyable viewing experience for multimedia consumption, web browsing, and productivity tasks. Despite its compact size, the tablet offers an impressive screen-to-body ratio, thanks to slim bezels that maximize the display area.
Under the hood, the Galaxy Tab A7 Lite houses a capable MediaTek Helio P22T octa-core processor, coupled with 3GB of RAM. This combination enables smooth multitasking, efficient app launches, and seamless navigation through the user interface. Whether you're editing documents, playing games, or streaming content, the tablet's performance remains consistently responsive.
---
2. Galaxy Tab A8 (10.5″, Wi-Fi)
The sleek and slim design of the Galaxy Tab A8 (10.5″, Wi-Fi) is a testament to Samsung's commitment to aesthetics and ergonomics. With its smooth edges and premium build quality, the tablet feels comfortable to hold and is lightweight enough to carry around effortlessly. The device's slim bezels contribute to an expansive viewing area, making it ideal for multimedia consumption and multitasking.
Under the hood, the Galaxy Tab A8 (10.5″, Wi-Fi) is powered by a robust octa-core processor, ensuring smooth performance and responsiveness. This processing power, combined with 3GB of RAM, allows for seamless multitasking, enabling users to switch between applications without any lag or delay. Whether you're gaming, browsing, or working on productivity apps, the tablet's performance remains consistently impressive.
---
3. Galaxy Tab S8 Ultra (14.6″, Wi-Fi)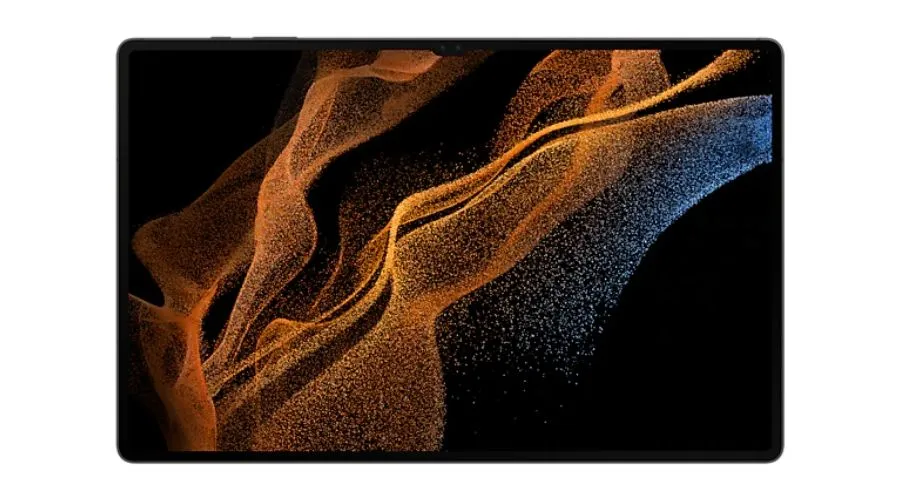 The Galaxy Tab S8 Ultra represents the pinnacle of Samsung's tablet lineup, embodying excellence in both form and function. Boasting a large 14.6-inch Super AMOLED display, it offers an immersive viewing experience with vibrant colours, exceptional clarity, and deep blacks. 
This display is perfect for multimedia consumption, graphics-intensive tasks, and immersive gaming sessions. Samsung's attention to detail is evident in the tablet's slim profile, sleek design, and premium build quality, ensuring it is a pleasure to hold and use.
Under the hood, the Galaxy Tab S8 Ultra houses an array of powerful components that deliver exceptional performance. Powered by an advanced Qualcomm Snapdragon processor, this tablet ensures smooth multitasking, effortless app launches, and seamless navigation through demanding tasks. 
With its generous RAM capacity, the Galaxy Tab S8 Ultra can effortlessly handle resource-intensive applications, allowing users to switch between apps without any lag or slowdown. This tablet is a productivity powerhouse, capable of handling complex workflows, graphic design tasks, and even video editing on the go.
---
4. Galaxy Tab S8+ (12.4″, Wi-Fi)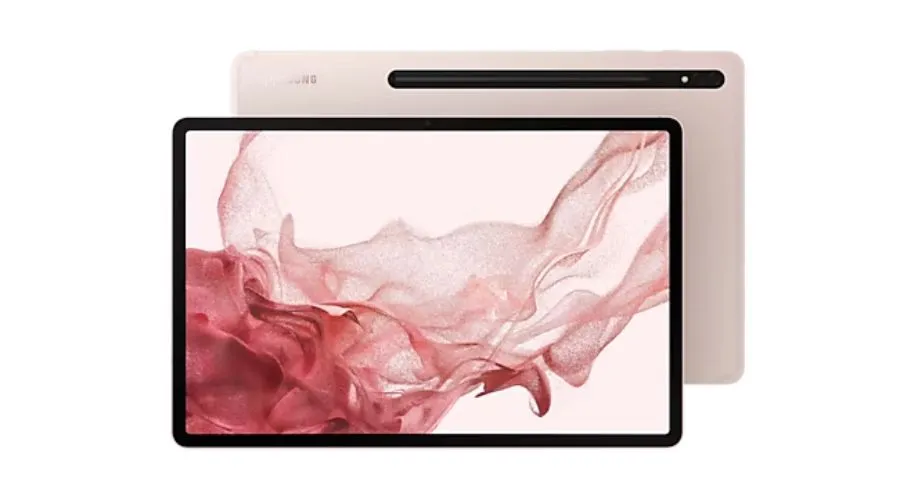 The Galaxy Tab S8+ runs on the latest iteration of Samsung's custom user interface, providing a smooth and intuitive user experience. With its optimized software, the tablet delivers enhanced functionality and usability, making every interaction effortless and efficient. Samsung's commitment to regular software updates ensures that users receive the latest features and security patches, further enhancing the tablet's overall experience.
For productivity enthusiasts, the Galaxy Tab S8+ offers a range of features that facilitate efficient workflow management. The tablet supports multi-window mode, enabling users to simultaneously run multiple applications, enhancing productivity and multitasking capabilities. Additionally, the inclusion of the S Pen, a versatile and precise stylus, allows for seamless note-taking, drawing, and creative expression.
The Galaxy Tab S8+ comes with Wi-Fi connectivity, allowing users to stay connected to the digital world seamlessly. Whether you're browsing the internet, streaming media, or engaging in online collaboration, the tablet's stable and fast Wi-Fi ensures a smooth and uninterrupted experience.
---
Conclusion
Samsung tablets excel in adapting to various use cases, effortlessly transitioning from productivity tools to entertainment hubs or educational devices.  Samsung tablets are known for their sleek and premium designs, combining functionality with aesthetics to offer an appealing user experience. For more information, visit Findwyse.
FAQ's