Are you a food blogger? Do you want to add recipe cards to your blogs? If the answer is yes, you would certainly like what Square Space offers with recipe templates. It does not annoy you by asking you to install widgets and plugins. You can now easily add Pinterest-worthy recipe ingredients and instructions to your blog or any other food website. 
Square Space is one of the most popular choices for bloggers because of its abundant ready-made templates. The drag-and-drop features of the templates make it easy for you to create a website more attractive and functional without knowing to code. The best part is that all the templates are mobile-optimized, which means they can reach your potential target audience anywhere, anytime. With the help of Square Space, you can build a community of like-minded people, here foodies, and cooks. The recipe templates by Square Space will help the community to share its passion for cooking and show its expertise.
Choose your blog layout 
Square Space has plenty of recipe templates that offer a professional and aesthetic look. You must select one from a broad range of recipe templates. Each template has a unique way of arranging the blogs with images, texts, and subheads. Some templates might be heavy on text, while others may be more visual with images and videos. Your selection depends on the content you will share. A food blogger is more inclined towards making the template for a recipe card more attractive by the use of illustrations and high-quality images showing the mouth-watering dish.
When choosing a recipe card template, you must not forget to consider the following page elements: 
Byline – If you are the only writer in the blog, you do not need a byline for each recipe. 
Sidebar 

Footer – This area at the bottom of the page contains a newsletter signup section, social media handles, and navigation aids. 

Photo galleries – They can increase the visual interest of someone visiting your blog site. The galleries are used to

highlight the details

of some beautiful dishes. 

E-commerce tools – Want to sell something (like a recipe book) through your blogs? Then consider these tools in the recipe templates. 
Recipe templates in Square Space
Square Space has a category dedicated to food where you will find different recipe templates. However, not all recipe templates are equal but have unique features that differentiate them from the others. 
It is vital you know how you want to present your recipe card before selecting the template. 
Here are some of the best recipe templates you will find on Square Space:
Passero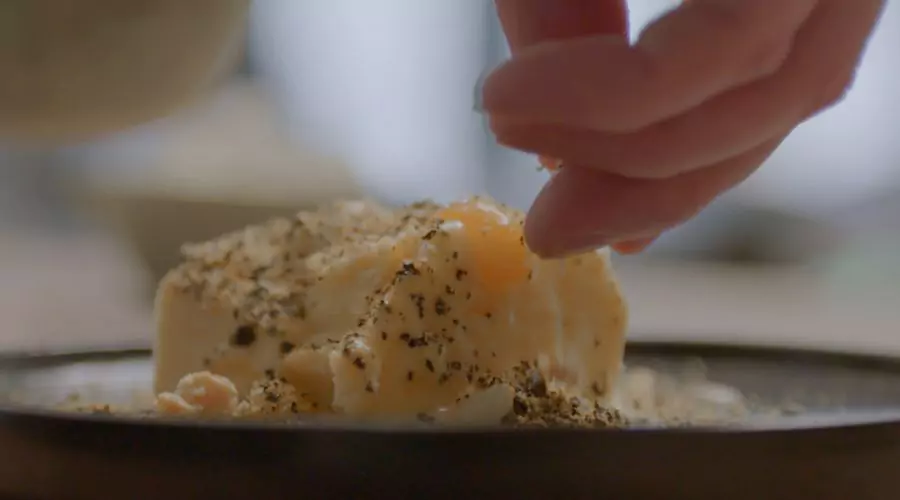 One of Square Space's most popular recipe templates is Passero and for all the right reasons. The template features a short video of the recipe on the homepage. There are video instructions that have a step-by-step guide for the recipe. Then there are also exclusive recipes and recommended tools options to get insights on a recipe and how to get it right. 
If you run cooking classes, this template also has a tab, from which the visitors can enroll themselves in your cooking classes. 
---
Stanton
It has all the features that a food blog website requires and also more. Different pieces and images are arranged neatly in the blogs section. Right below the images, the publish date and the recipe name are mentioned. On scrolling down the website, you will also get recipe books with short descriptions that you can buy. And at the bottom of the website, you will find the social media handles for the website so that it can reach a wider audience through different channels. It is one of Square Space's most simple yet elegant recipe templates.
---
Rivoli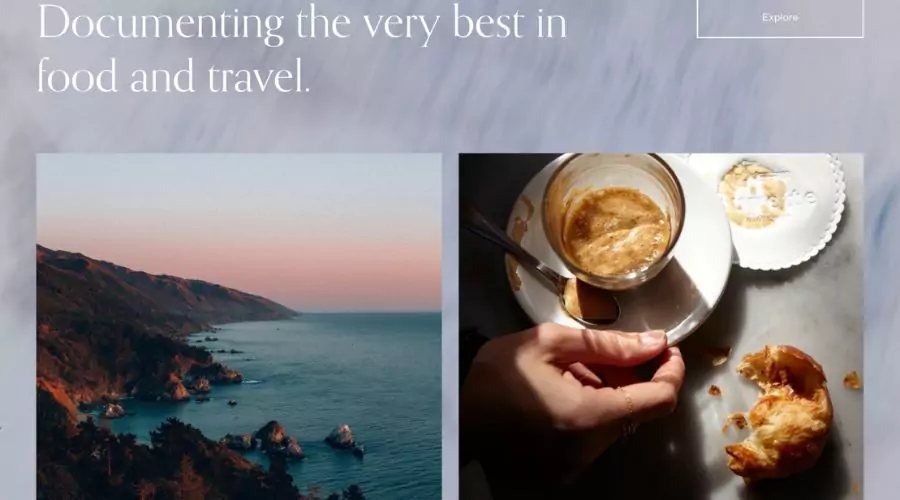 It is a cooking and travel template that you can use as recipe templates as well as travel templates. The template features images of the final product of the recipes with the publishing date right below them. You will also see a section for travel.
---
Hester
Hester goes by the name Brine. It has ultimate flexibility, particularly with the header design. The template has pickle-themed images, making it extra special for pickle recipes. It only has 3 pages – a shop, an about, and a blog page. The recipes go into the blog page.  
Scroll a bit down, and you will see a section mentioning the ingredients in the pickle that will make the readers aware of whether they want to continue to the recipe blog.
---
Brower
It resembles a bit to Stanton, but the two recipe templates have their own features and differences. The template has a plain background on which you get a preview of all the recipes along with high-quality images, a preview text, and a date below them. Scrolling down will take you to the previous recipe blogs. And at the bottom, you will find the social media handles of the blog page and reach your audience on social networking sites also. 
---
Conclusion
In conclusion, recipe templates are not hard to come by, but finding the best template that suits your requirements may be a challenge for some. This article has listed the best recipe templates offered by Square Space that can make your food blog many times more beautiful and attractive. For more information, visit Findwyse. 
FAQs
Affiliate Disclosure: Our website may contain affiliate links, which means we may receive a commission if you click a link and purchase something that we have recommended. While clicking these links won't cost you any extra money, they will help us keep this site up and running. Thank you for your support!