Upcoming party? It's finally time to look for the best party dresses for girls! Whether it is a floral printed dress, denim button-down or a puff sleeved dress, she will shine bright like a diamond. Just like Riri said! And if you are unsure about where to begin then GAP, the famous and top quality clothing brand has the perfect options for you to choose from! 
Party dresses for girls on GAP for wardrobe augmentation! 
Confused about which party dresses for girls to choose? Take a look at these recommendations from GAP! 
1.  Button-Front Floral Dress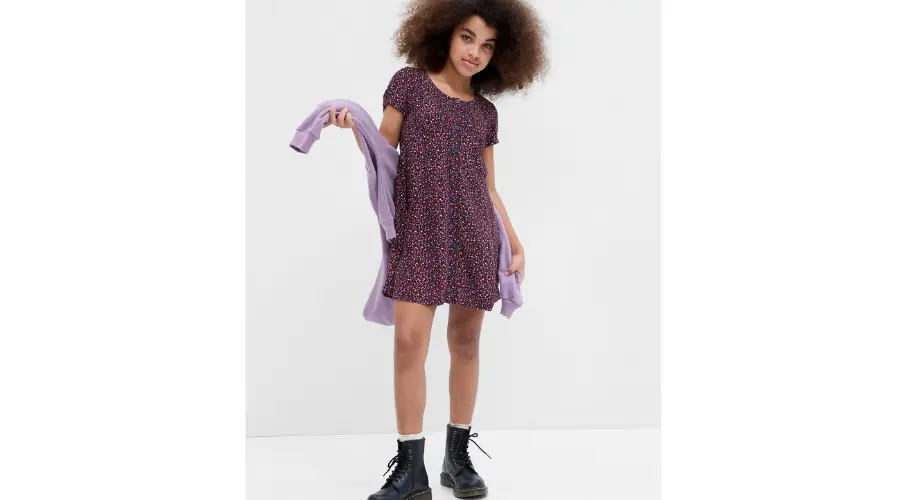 1. Nothing does it like florals and this button-down floral dress shows why! It is absolutely chic and stylish, making it the perfect party wear for girls. The dress has a round neck and a mid-thigh fit. The sleeves are short capped and it is an easy fit. The dress is easy to put on and convenient to wear. If you aren't feeling floral red, then dark blue is another great option! Perfect for birthday occasions and family parties.  
Style this gorgeous dress with a pair of sandals or black boots. If it is slightly chilly then a coat or jacket will be a great add-on.
---
2. Crinkle Gauze Button-Front Dress
1. Keep it simple yet stunning with this pink gauze button front dress. If you are searching for basic party dresses for girls, then this is a great option for you. Add a touch of vibrance to the party with this sizzling fuschia shade. The dress is knee length and gives a straight fit. 
2. There is a button front closure, so it is easy to put on. It is crinkly and thin and offers breathability during the summer months. The spaghetti straps and round neck cutout are ideal for hot weather and prevent sweating. Finish the look with some cool sneakers and little hoop earrings! The dress is available in three colors- Fuschia, Black and Admiral Blue.
---
3. Shiny Halter Dress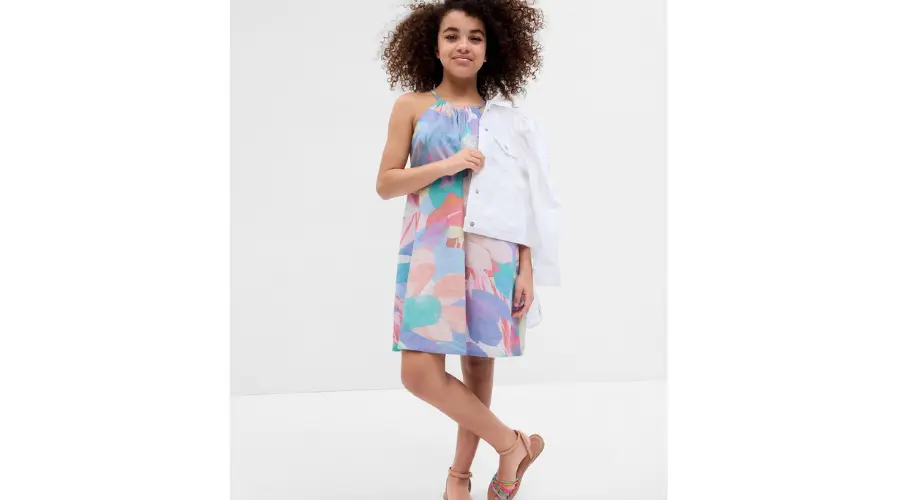 1. Sometimes a pop of color is all a girl needs to shine. This halter neck dress is an excellent wardrobe addition for the party collection. Whether it is a casual party or an extravagant one, this dress won't disappoint. The dress has colored floral patterns, a straight silhouette, and is knee length in size. Complete the look with a nice pair of sandals and add on some colorful bracelets or earrings to accentuate it even more!
---
4. Metallic Tiered Dress
1. If you want the little one to be the 'star of the party' then this metallic dress is a great place to start from. The dress has a shiny finish and is perfect for an extra dash of magnificence. Whether it's a dance performance or the school fashion show, all eyes will be on her! 
2. The dress is sleeveless with a square neck shape, and is knee length. The straps are spaghetti and criss-cross in the back. The silhouette is fit and flare with a tiered skirt. A tiered skirt basically includes layers horizontally.
---
5. Smocked Denim Dress with Washwell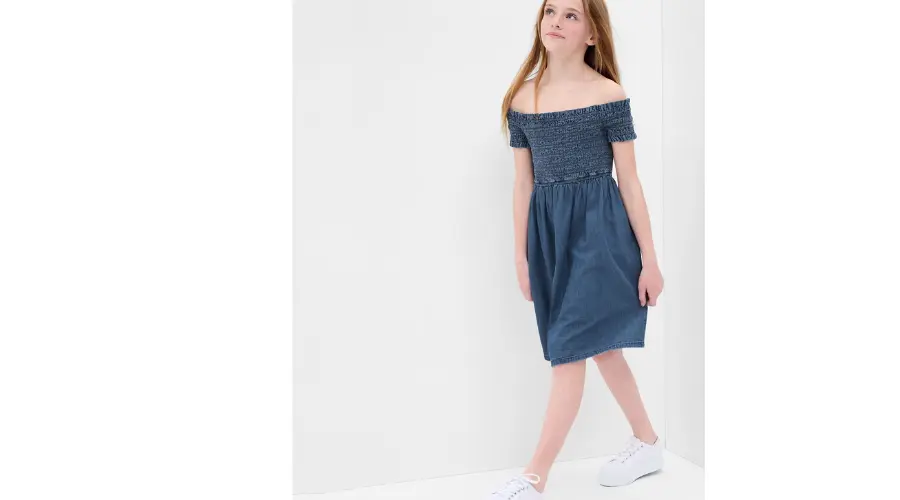 1. Keep it casual and chic with this denim dress. The dress has a square neck with short sleeves and is smocked at the chest. It is knee length and gives a fit and flare silhouette. The material is 100% cotton and easy to wash and dry. Whether it is an outdoor gathering or a family party, this is a comfortable fit for such occasions. She will look simple and elegant without any discomfort. The dress is easy to wear and carry and she will be able to have a great time. 
Give the look some final touches with a pair of sneakers, a cute pendant, and some shades for sun protection! And now your child is ready for the occasion!
---
Conclusion
Party dresses for girls come in so many ranges and types that it can be hard to make a decision. But GAP's high quality dresses and wonderful designs cater to different needs. And one thing is for sure, your kiddo will look beautiful and feel super comfortable. From denims to shiny dresses, you'll find it all in one place! 
For more information, visit Findwyse. 
FAQs