All anyone wants to do after a long exhausting day is get into bed. Be it for the necessary 9 hours of beauty sleep, or to read a book, watch TV or spend time with your partner, your bedroom needs to be the perfect cocoon for you to come back to.
Having a space curated to your specific needs is not only pleasing to the eyes, and aesthetic-wise but also helps induce better sleep patterns, making sure you have, not just a place to rest but also recharge for the day ahead. An individual should get a good REM (rapid eye movement) sleep to avoid the risk of heart diseases, decrease stress and increase immunity. And the way to go is to have a custom-tailored bedroom for yourself. Having soothing colours in the bedroom guarantees that you will come home to a soothing space. 
From the master bedroom of a mansion to a small apartment, every bedroom deserves to be beautiful. Break the constraints that are holding you back from having your dream room and explore the "what can be" with Dunelm. With a wide variety and great deals, there is something for everyone.
Things you need in your Bedroom
1. The Magic Mattress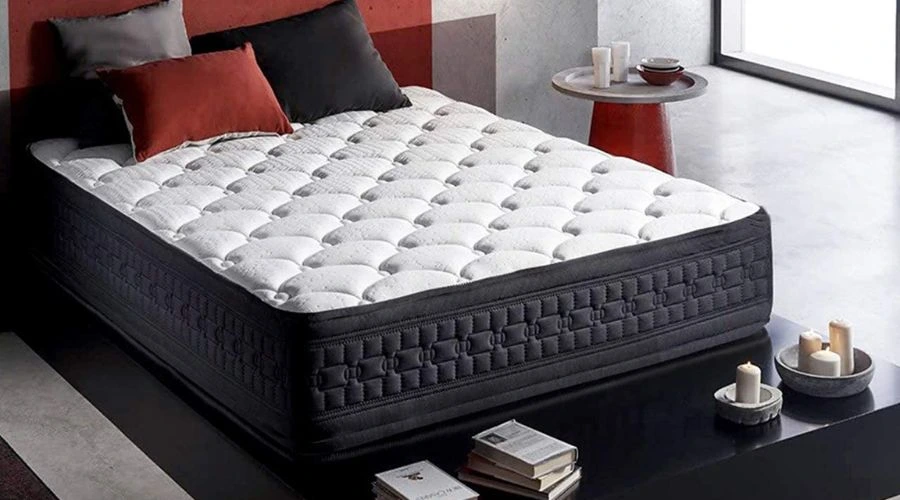 There is nothing more relaxing than going to sleep after a long day on a bed that feels like laying on a bed of roses, and we have the perfect one for you – add volume to your mattress by using our Supersoft Heavy Fill Topper. Made of the softest microfiber fabric, comes in various sizes (Single, Double and King) with a 3 year Guarantee. Heavy fibre filling allows the topper to provide you with added warmth. Perfect for use throughout the winter months!
2. Hug Like Duvet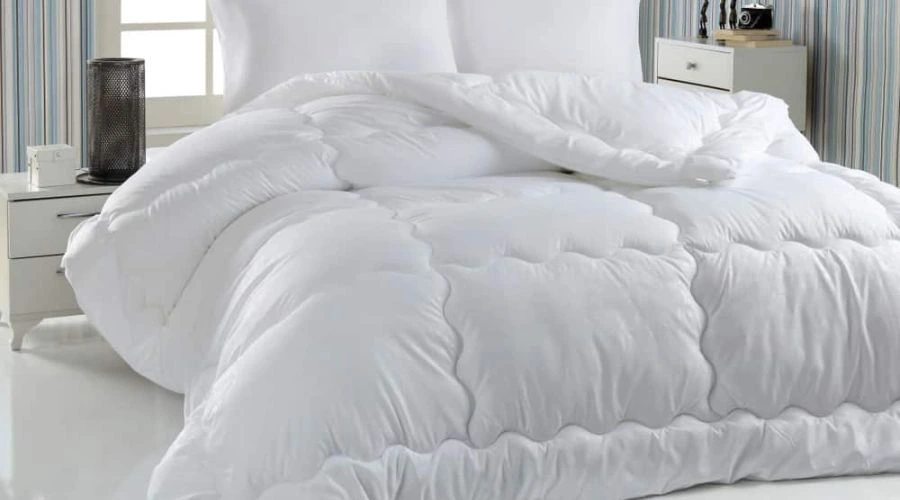 Forget humans, we have the perfect cuddle buddy for you – our Leo Pintuck 100% Cotton White Duvet Cover and Pillowcase Set. This product gives the best luxury feel, bedding set features pintuck detail all over giving your bedroom a beautiful and modern look. Made from 100% cotton this bedding is super soft and comfy to sleep on. Being an Earth tone, the bedding is easy to dress up with throws and cushions backed up by great Findwyse reviews.
3. Perfect Light Block-out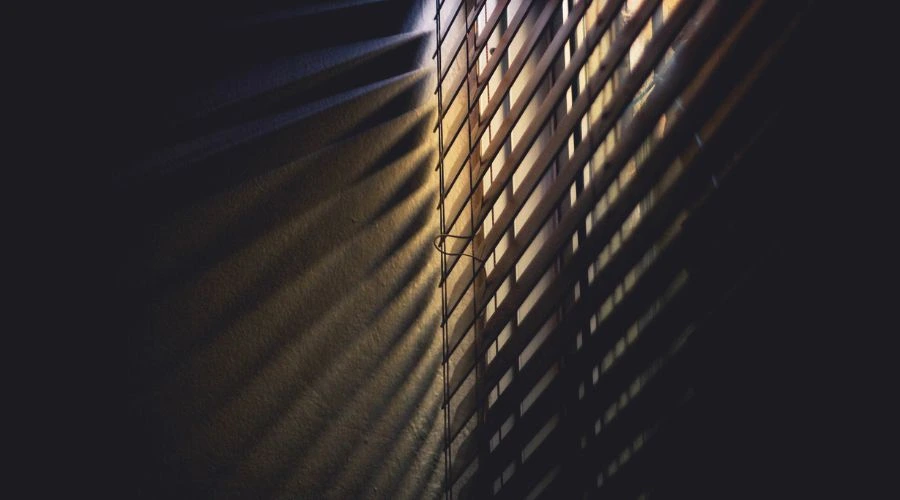 We all sometimes need a mid-day power nap to get through the day, these Rotterdam Herringbone Steeple Grey Blackout Eyelet Curtains make sure it is a peaceful, undisturbed one. By keeping your home cool in the summer and warm in the winter, rest assured that these curtains will keep you comfortable in your space. Dress your windows with this modern pair of blackout eyelet curtains in a clean steeple grey colour. Blackout coating is great for sound and temperature control.
4. Cosy Bedroom Accessories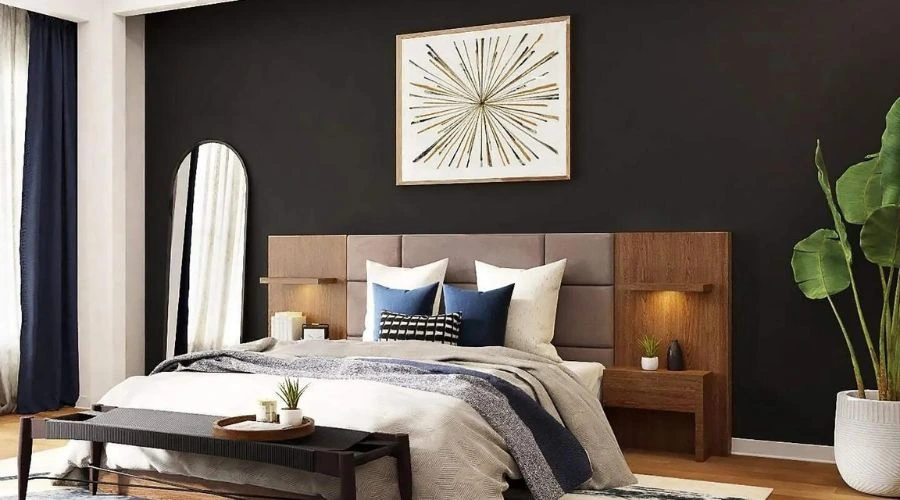 Give your bedroom a pop of colour and comfort with this Teddy Bear Feather Soft Marl Cushion available in 4 colours. The Teddy Bear range is available in a variety of colours and sizes, this cushion is perfect for adding an extra soft and fluffy touch to your living space. Made from 25% recycled polyester, this stylish cushion features a feather-like finish for an even softer texture than before. Boasting a marl effect, this cushion looks and feels extra cosy.
5. Quirky Lighting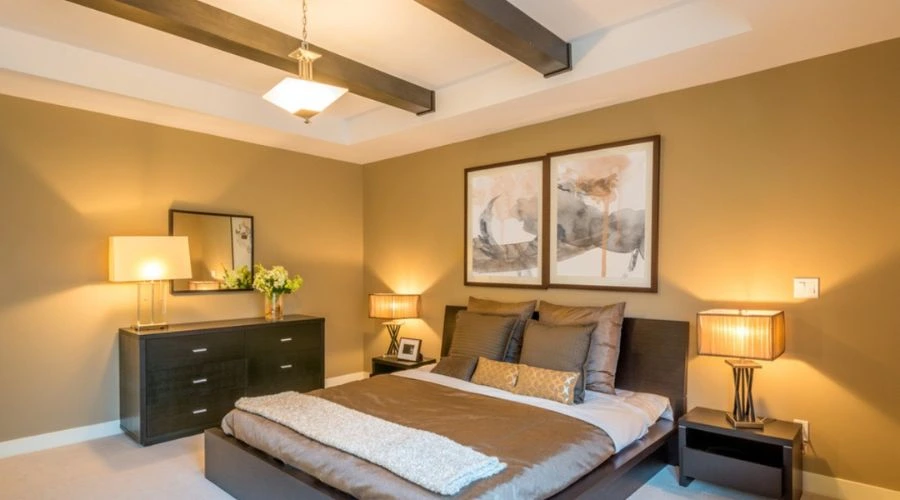 Mood lighting is one of the most important features of a comfortable bedroom. This fulfills that criteria perfectly. This modern and simple design with an integrated LED light, this stunning chrome table lamp features a contemporary infinity swirled arm structure design with a white silicon diffuser, finalized with a chrome finish. LEDs have the advantage of producing a lot less heat, as well as offering the choice of a warm golden glow or a cooler white light, meaning you can find the best lighting tone to suit your needs. This product has a dimmable touch button with a 3-stage light output, perfect for any home.
6. Sturdy and Stylish Bed Frames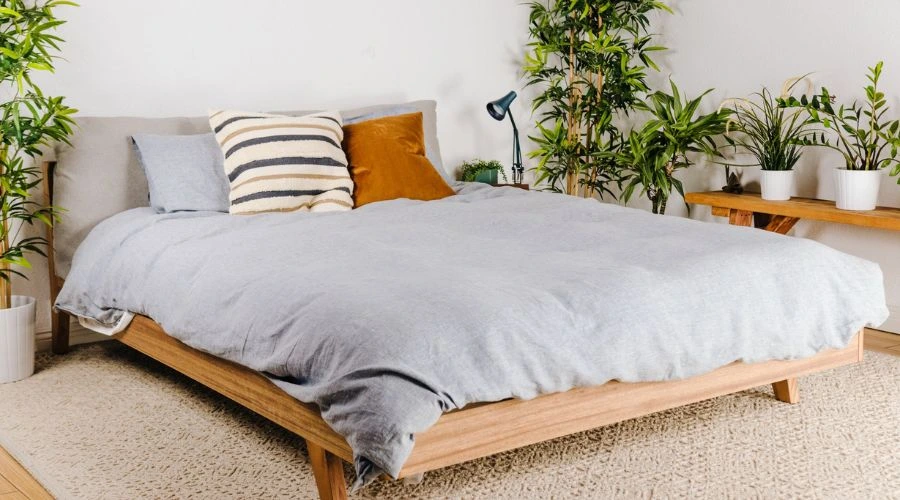 The one piece of furniture that really makes or breaks a bedroom is your bedframe. Our Amelie Upholstered Bedstead, exclusively designed by Dunelm is a beautiful fit to any bedroom. This product is designed with a natural upholstered large headboard with subtle scrolled and curved detail, this elegant bedstead is hand carved from solid pieces of 100% mango wood. Available in a choice of sizes, this bedstead features intricate grain with layers of light antique lacquer and decorative carved edges.
7. The Stylish Side Table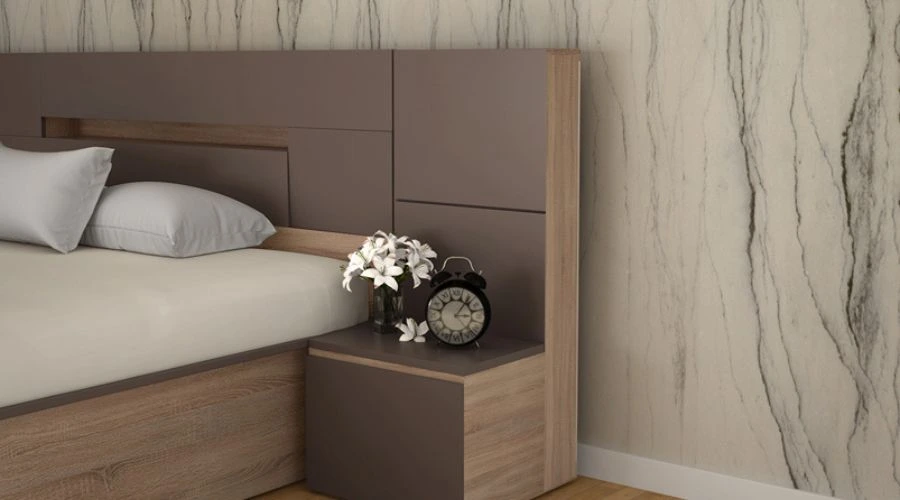 A perfect blend of quirky and classic, this Lynton Sage Bedside Table is a brilliant addition to your sleeping space. Flaunting 2 drawers finished with metal handles, the Lynton Bedside table provides a good amount of storage space while being skinny and compact, perfect for smaller spaces. This bedside table has been designed with a classic, timeless look and suits both modern and traditional homes
Find all these products and more at the official Dunelm website and avail our Findwyse deals for the best prices on your favourite products. What are you waiting for? Get, set, and go get the dream bedroom you deserve!
Conclusion
Having a custom-tailored bedroom is the way to go. From the master bedroom of a mansion to a small apartment, every bedroom deserves to be beautiful. Break the constraints that are holding you back and explore the "what can be" with Dunelm.
Read more at Findwyse.
FAQs