Ladies' coats are an essential wardrobe staple, offering a combination of style, comfort, and functionality. When it comes to finding the perfect coat, The Range is a go-to destination that caters to the diverse tastes and preferences of women. With a wide array of ladies' coats available, The Range provides a multitude of options to suit different occasions, seasons, and personal styles.
Features of Ladies' Coats at The Range:
1. Variety of Styles and Designs:
At The Range, you'll find ladies' coats in a plethora of styles and designs. For those seeking a casual and sporty look, there are trendy bomber jackets, quilted coats, and denim jackets. These coats are not only fashionable but also provide practicality and comfort for everyday wear.
---
2. Seasonal Adaptability:
One of the key advantages of The Range's ladies' coats is their versatility across different seasons. In colder months, you can find insulated and padded coats that provide ample warmth and protection against the elements. These ladies' winter coats are often lined with cosy materials such as faux fur or soft fleece to keep you snug and comfortable during winter.
---
3. Material Quality and Durability:
The Range prides itself on offering ladies' coats that are crafted from high-quality materials, ensuring durability and longevity. Wool, cashmere, cotton, and polyester blends are commonly used, providing a balance between comfort and functionality.
---
  Here is a list of the best Ladies' Coats from The Range 
1. Ladies Ida Floral Rain Coat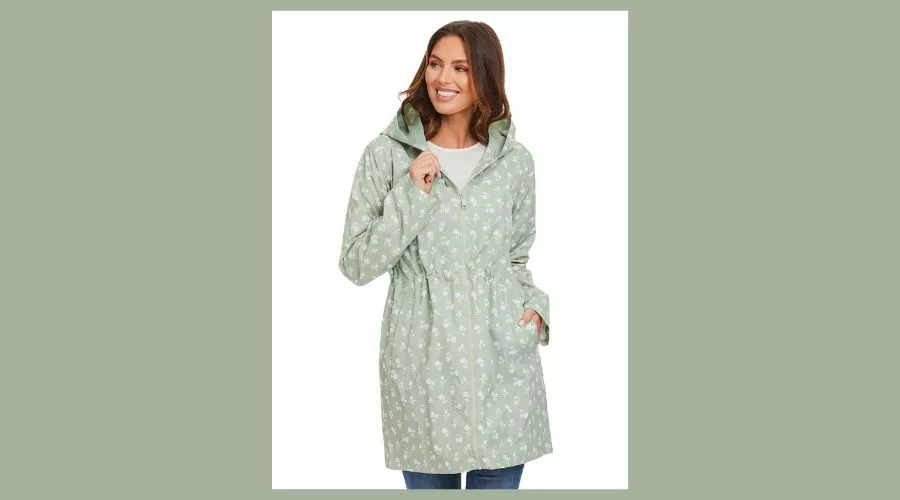 The Ladies Ida Floral Rain Coat stands out with its exquisite design, specifically tailored to suit the needs and preferences of contemporary women. Its feminine silhouette accentuates the wearer's figure, while the floral pattern adds a charming touch. 
The coat is available in various colour options, allowing women to choose according to their personal style and preferences. The attention to detail is evident in the high-quality materials used, ensuring durability and comfort even during inclement weather conditions.
One of the standout features of the Ladies Ida Floral Rain Coat is its versatility. It effortlessly transitions from a practical raincoat to a stylish outerwear piece suitable for various occasions. Whether it's a casual outing, a professional setting, or even a formal event, this coat complements a wide range of outfits.
---
2. Ladies Puffer Tigger Coat
The ladies puffer tiger coat is the epitome of boldness and style. Designed with a quilted pattern and filled with insulation material, it exudes a voluminous and luxurious appearance that demands attention. 
The coat's distinctive feature lies in its tiger print, showcasing a striking pattern that effortlessly infuses a sense of individuality and sophistication into any outfit. The interplay of vibrant colours and the tiger motif evokes a sense of adventure and boldness, making it a visually appealing choice for fashion enthusiasts who wish to make a statement.
Apart from its aesthetic allure, the ladies' puffer tiger coat offers remarkable practicality and functionality. The puffer design, filled with insulating material such as down or synthetic fibres, ensures exceptional warmth and insulation during colder seasons.
---
3. Tracey Ladies Floral Raincoat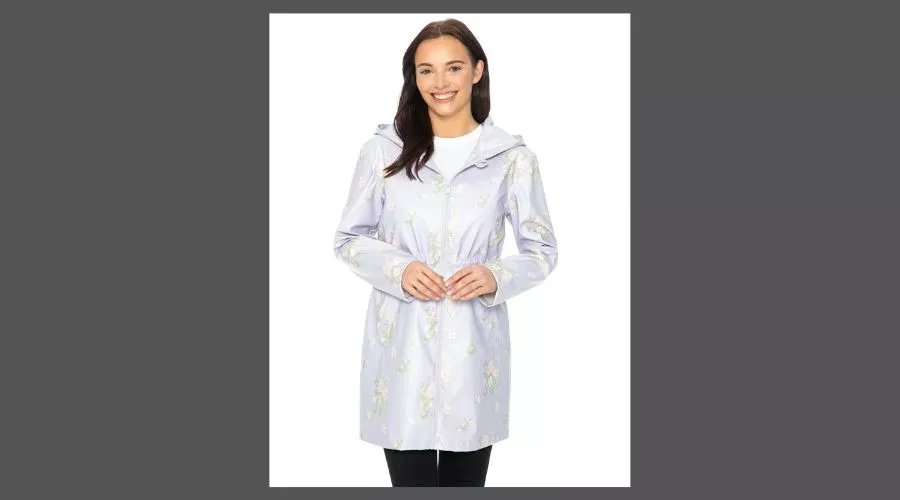 The Tracey Ladies Floral Raincoat boasts a plethora of unique features that set it apart from other raincoats. Its design embraces a harmonious blend of classic and contemporary elements, catering specifically to the tastes and preferences of women. The coat is crafted from high-quality waterproof fabric, ensuring optimal protection against the elements while maintaining breathability. 
The exquisite floral pattern delicately adorns the coat, infusing it with a touch of femininity and charm. Its A-line silhouette flatters a wide range of body types, accentuating the waist and creating an elegant and timeless look. With its detachable hood and adjustable waist belt, this raincoat offers versatility and customization, allowing women to adapt their style to different weather conditions.
---
4. Thick Faux Fur Lined Parka Coat
One of the key advantages of thick faux fur-lined parka coats is their versatility. They come in various lengths, from hip-length to knee-length, offering options that can be tailored to individual preferences and body types. This adaptability ensures that women of all sizes can find a parka coat that suits them perfectly. Additionally, parkas often feature adjustable drawstrings or belts at the waist, allowing for a more customized fit and a flattering silhouette.
Moreover, parka coats typically include multiple pockets, both on the exterior and interior, providing ample storage for essentials such as keys, phones, or wallets. This feature enhances the functionality of the coat, making it a practical choice for everyday wear, especially for women on the go.
---
Conclusion
Ladies' coats from The Range offer a perfect blend of style, comfort, and versatility. With a diverse selection of designs, materials, and price points, The Range caters to the individual preferences and needs of fashion-conscious women. Whether you're looking for a statement piece to complete an outfit or a functional coat for everyday wear, The Range has you covered. For more information, visit Findwyse.
FAQs