If I say there isn't anything more delicious than cheesy garlic bread, wouldn't you agree? So, if you are also drolling over the idea of having soft and crispy garlic bread, Morrisons offers a variety of frozen choices that last up to a month-long and still taste fresh and crunchy. So, take a look at the list of five delicacies you should purchase right away and satisfy your cravings.
5 Best garlic bread to devour right away
1. Morrisons Italian Cheese and Garlic Bread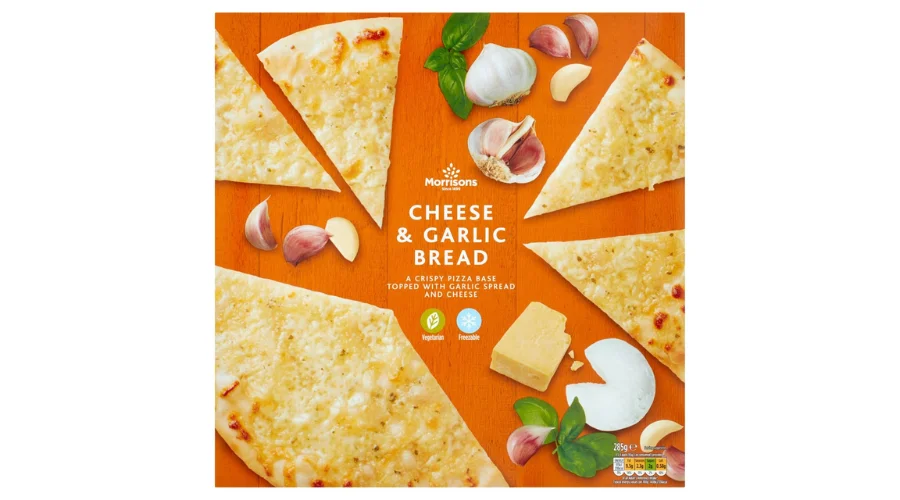 The Morrisons Italian Cheese and Garlic Bread is a perfect base for making a crispy pizza that's topped with garlic sauce and lots of cheese to chow down. Whether you want to add tomatoes, onions, bell papers, or chicken bits, or simply want to eat the garlic bread as it is, it will turn out to be mouth-watering in all scenarios.
You can keep the garlic bread frozen for about a month, and it will still come out refreshed and delicious when you devour it with seasonings and dips. Just ensure that once you have baked it, it cannot be refrozen again. So, better heat up only that much, which you can eat in one sitting. The tasty garlic bread is available at Morrisons for only £1.95.
2. Morrisons Sun Blush Tomato and Garlic Flatbread
The Morrisons Sun Blush Tomato and Garlic Flatbread is another great food item to bag. The flatbread can either be used as a base for making a luscious pizza filled with vegetables and chicken or can be divided into sticks, so you can enjoy them with seasonings and delicious dips. Made with tomato and garlic flavors you can simply eat it as it is.  
The garlic bread stays fresh for around a week, and you should keep it frozen until served properly cooked with butter or olive oil. Once you have heated the garlic bread, ensure not to refreeze it as it will only go bad after that. So, order the flavorsome tomato garlic flatbread right away with Morrisons for only £2.30.
3. Morrisons The Best 3 Cheese and Garlic Flatbreads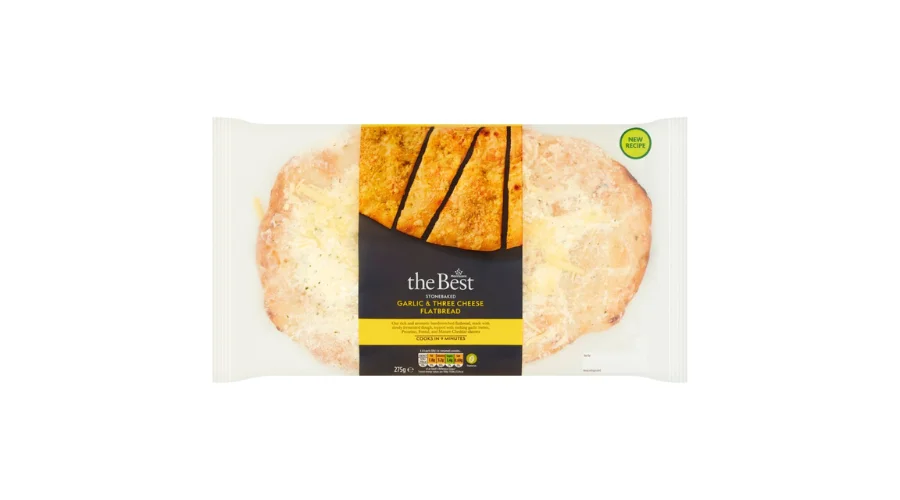 Morrisons The Best 3 Cheese and Garlic Flatbreads is one of the most aromatic hand-stretched flatbreads that simply tastes amazing. Made with slowly fermented Morrisons garlic doughballs, are then topped with melted garlic butter, pecorino, fontal, and mature cheddar cheeses for a toothsome flavour. So, if you want to devour a ready-to-eat meal, this cheese garlic bread just needs reheating and you're all set to have a delicious treat.
You can either eat the garlic bread as sticks or use it as a whole and put meat slices, sauces, or seasonings and have a tasty sandwich. This food item lasts long for around 6 days, so don't keep it too long and let it go to waste. You can order the flatbread through Morrison's online portal for only £2.49.
4. Morrisons Garlic Baguettes Twin Pack
If you're having a get-together or a small party, Morrisons Garlic Baguettes Twin Pack, is a perfect choice as it will serve all your members and hardly takes much time to cook them. The bread comes divided into smaller pieces so they are easier to turn and bake into garlic breads with whichever seasonings you prefer.
You can store the item for 4-5 days in the fridge, and it will remain fresh. But, if you want to make it last longer, freeze it, and it will last for about a month or so. You can enjoy the delicious bread and make bruschetta out of it by adding small chunks of tomatoes and the right sauces. So, order the softer, crunchier baguettes right away through Morrisons at a cost of £1.80.
5. Morrisons 8 Garlic Bread Slices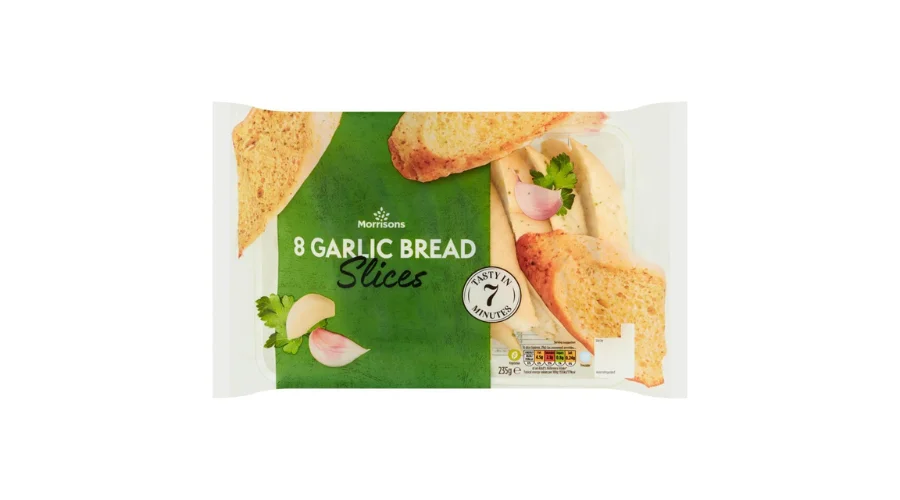 The Morrisons 8 Garlic Bread Slices, currently on sale, are one of the best garlic breads to have. The pack contains eight equal slices that you can either cook in butter or oil and add some cheese and seasonings to it and have with delicious dips, or you can add vegetables on top and make a healthy, appealing dish with it.
You can also serve the garlic bread along with the perfectly cooked pasta and make a romantic date out of it. The slices stay good for around 5-6 days when kept in the fridge, but they can last longer for around a month when frozen properly. So, if you want to purchase this inviting dish to have in your home, explore Morrison's page and order your favourite one for only £2.
Conclusion
Now that you know how a simple garlic bread can make a great snack to have in your refrigerator, explore Morrisons's wider range of selection, and take your pick. What's best is to stay fresh and crispy when kept properly, and you can pair them as side dishes or make a flavoursome dish out of them without spending much money. For more such, information, visit Findwyse.
FAQs