Electric off road bikes are an increasingly popular choice for outdoor enthusiasts who want to explore the great outdoors without the noise and pollution associated with gas-powered dirt bikes. In this blog post, we'll take a closer look at the benefits and features of electric off road bikes, as well as some popular models and things to consider when buying one.
Benefits of an electric off road bike- 
Environmentally friendly: Electric bikes produce zero emissions and have a much smaller carbon footprint than gas-powered bikes.
User-friendly: The bikes are lighter, quieter, and easier to handle than gas-powered bikes, making them more accessible to riders of all skill levels.
Low maintenance: With fewer moving parts and no need for gas refills or oil changes, electric bikes have lower operating costs and require less maintenance over time.
Versatile: Many models offer adjustable power modes and suspension settings, allowing riders to customise their riding experience for different terrains and conditions.
Comfortable: Electric bikes produce less heat and vibration than gas-powered bikes, making them more comfortable for riders on longer rides.
Quiet: These bikes are much quieter than gas-powered bikes, making them more suitable for use in areas where noise levels need to be kept to a minimum.
Affordable: While electric bikes may have a higher upfront cost than gas-powered bikes, their lower operating costs and longer lifespan make them a more affordable option over time.
Best Electric Bikes For You- 
1. Endurance AL e
The Endurance AL e is a top-performing electric bike designed for endurance and everyday use. It boasts an impressive battery range and market-leading weight, making it a go-to for anyone looking to hit the open road. With its X35+ motor system providing three levels of power assistance to each pedal stroke, riders can enjoy a smooth, effortless ride. Its road-focused geometry, borrowed from the Endurance SL carbon series, offers a fast, agile ride with a comfortable, all-day riding position. The Endurance AL e is perfect for conquering mountains, hilly group rides, and challenging riders to go further, faster and longer than ever before.
---
2. CGR AL e
The CGR AL e is an award-winning electric bike that offers versatile, all-terrain performance with cutting-edge e-bike technology. With carefully designed tube profiles and geometry, this bike provides stable and controlled handling, while the lightweight hub-driven motor system delivers reliable and natural power assistance. The Panasonic 36V/250Wh battery provides up to 60 miles of assistance over variable terrain and is discreetly hidden within the downtube. With a choice of wheelsets and monster tire clearance, this bike is at home on any road or trail. Custom colour options allow riders to create a bike unique to their style.
---
3. Gravel AL e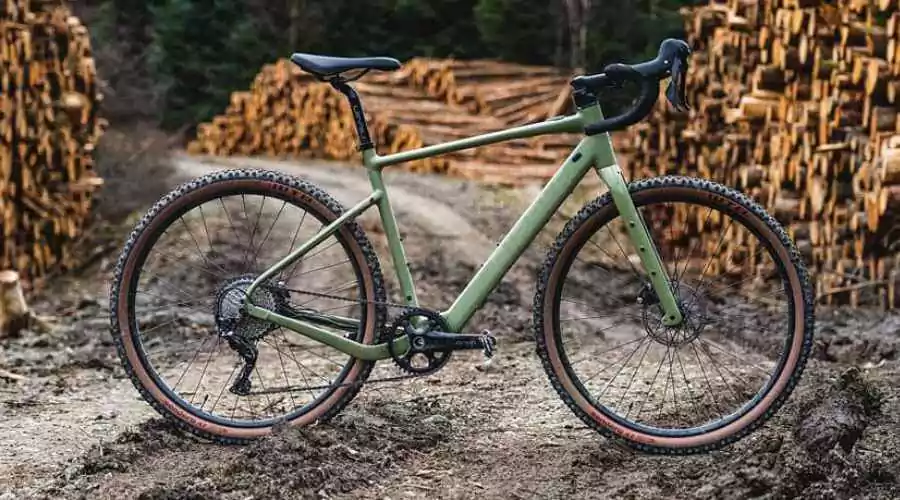 The Gravel ALe is an electric gravel bike that provides riders with the freedom to explore new terrains with ease. Its lightweight design and X35+ motor give an extra boost when needed, allowing riders to ride further and faster. The Gravel AL e features a long and low geometry optimised for off road riding, huge tire clearance, and a plethora of luggage capacity. The sleek and clean look is achieved through internal cable routing, while the MAHLE SmartBike Systems app offers riders the ability to unlock additional features, including battery capacity check and diagnostic info.
---
4. Urban AL e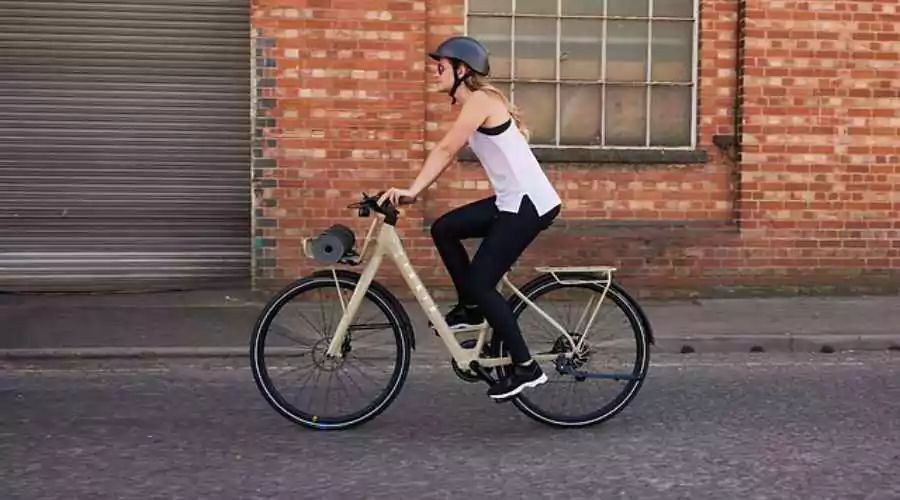 With its contemporary design and easy-to-use power assistance, it is perfect for running errands, grocery shopping, or commuting to work. Its hop on/off design and lightweight construction make it easy to carry onto public transport or up and down stairs. Equipped with front and rear racks, alloy mudguards, integrated lights, and a kickstand, the Urban ALe is an all-season bike that's ready for anything. Whether you want to beat the traffic or go for a fitness ride, this bike has got you covered.
---
Conclusion
Electric off-road bikes offer a more sustainable, accessible, and user-friendly option for off-road enthusiasts who want to enjoy the great outdoors without harming the environment. With powerful motors, long battery life, and customizable designs, electric off road bikes are an excellent choice for riders who want speed, endurance, and agility on challenging terrain.
When buying an electric off road bike, it's important to consider your budget, the purpose of the bike, terrain and weather conditions, and maintenance and repair needs. With these factors in mind, you can find the perfect electric off road bike for your needs and enjoy the thrill of off road adventures with minimal environmental impact. For more information like this please visit our official Findwyse website.
FAQ's
Affiliate Disclosure: Our website may contain affiliate links, which means we may receive a commission if you click a link and purchase something that we have recommended. While clicking these links won't cost you any extra money, they will help us keep this site up and running. Thank you for your support!