Carbon wheels have become increasingly popular among serious cyclists in recent years. They offer several advantages over traditional aluminium wheels, including improved aerodynamics and reduced weight. But they also come with a higher price tag and require proper maintenance. In this blog, we'll explore why you should go for the carbon wheel, how to choose the right ones for your needs, and tips for maintaining them to ensure they perform at their best.
Why Choose Carbon Wheels?
Reduced weight: Carbon wheels can weigh up to 30% less than aluminium wheels, which can make a noticeable difference in performance. The reduced weight also means less rotational mass, which can translate into faster acceleration and improved handling.
Improved aerodynamics: They are more aerodynamic than aluminium wheels. Their smooth, streamlined shape allows air to flow more efficiently over the wheel, reducing drag and improving speed. This makes them particularly popular among triathletes and time trialists, who are looking for every possible advantage when racing against the clock.
Stiffness: Carbon fibre is stiffer than aluminium, so the wheels can provide a more responsive and precise ride. This can translate into better power transfer and improved handling.
Customization: Carbon fibre can be moulded into a variety of shapes and sizes, allowing for greater customization and design possibilities.
Best Carbon Wheels For You- 
1. Level 650b Gravel DB Sport Carbon Disc Wheelset
The LEVEL 650b Gravel DB Sport Carbon Disc Wheelset is the perfect addition to any gravel machine. With wider rims that allow for larger tires, riders can enjoy increased traction, comfort, and cornering control on any terrain. The Hi-TG carbon fibre rim with sealed steel internals creates a durable, yet lightweight wheelset that comes in at just 1530g. Compatible with tubeless tire systems, this wheelset is ideal for anyone seeking new adventures off the beaten track.
---
2. Zipp 303 Firecrest 650b Tubeless Disc-Brake Front Wheel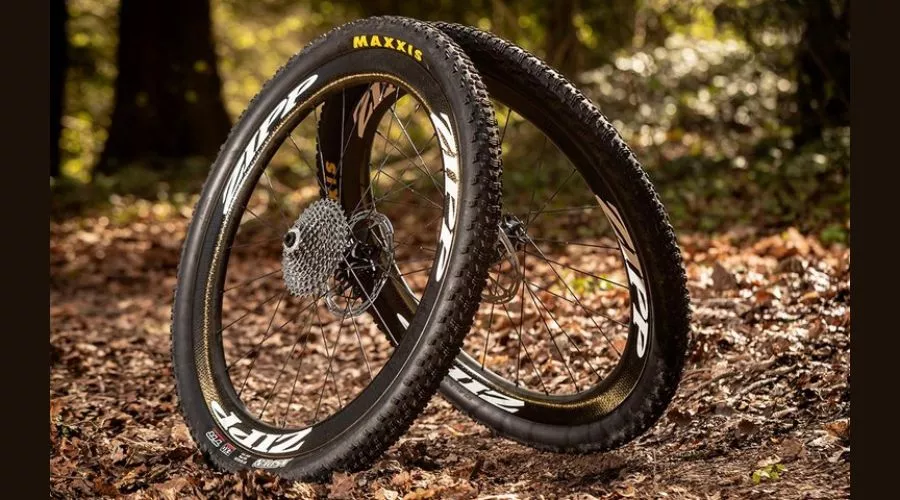 The Zipp 303 Firecrest 650b Tubeless Disc-Brake Front Wheel is designed to meet the needs of road cyclists who venture off the pavement. The smaller rim provides room for big-volume tyres, which improves comfort, compliance, and cornering performance on challenging terrain. The 45mm rim profile reduces wind and rolling resistance while the wider internal width enhances performance on almost any surface. With ABLC and Aerobalance technology, this wheel offers exceptional aero performance and crosswind stability. It's race-ready and perfect for riders who demand the best.
---
3. Zipp 302 Carbon Clincher Rear Wheel Shimano
The Zipp 302 Carbon Clincher Rear Wheel Shimano is an affordable way to achieve high-speed performance. Its 45mm deep rim is optimised for low aerodynamic drag and predictable handling in all riding conditions. The wheel is made with a smooth carbon rim and new J-bend hubs, with 20 Belgian Sapim CX-Sprint spokes in front and 24 in the back. This hand-assembled wheel is suitable for both training rides and racing at your local criterium series.
---
4. Zipp 202 Firecrest Carbon Clincher Rear Wheel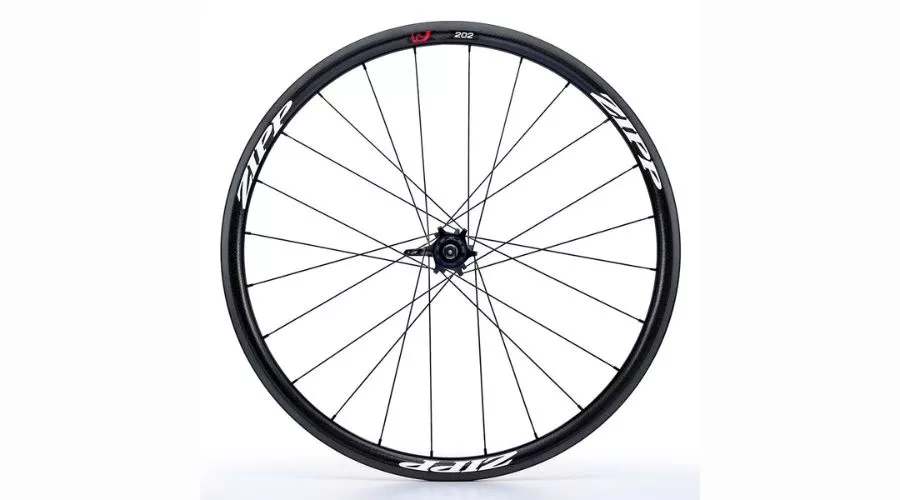 The Zipp 202 Firecrest Carbon Clincher Rear Wheel boasts state-of-the-art construction, using advanced materials and resins to enhance lateral rigidity for maximum power transfer. With a 32mm rim profile, this wheel is lightweight and spins up to speed instantly, maintaining faster rolling speeds. It's a top-of-the-line choice for serious cyclists looking for improved performance on the road.
---
5. 808 Firecrest Tubeless Disc-Brake HG Rear Wheel
The Zipp 808 Firecrest Tubeless Disc-Brake HG Rear Wheel is the premium option for serious cyclists who want to achieve maximum speed. With its innovative TSE Technology, it's designed to improve overall efficiency by addressing the four main barriers to performance. The ABLC Sawtooth dimple design improves aerodynamics, while the ZR1 hub provides quick engagement and durability. This wheel is optimised for tubeless tire systems but can also run tubeless-ready tires with tubes. It's perfect for time trials, triathlons, criteriums, and road racing.
---
Conclusion 
Carbon wheels offer several advantages over traditional aluminium wheels, including reduced weight, improved aerodynamics, stiffness, and customization possibilities. However, they also come with some drawbacks, including higher cost, susceptibility to damage, potential issues with braking performance, and the need to carefully consider the rim depth. It's important to weigh the pros and cons carefully before investing in carbon wheels and to choose the option that best fits your needs and riding style. Read more articles on Findwyse.
FAQ's
Affiliate Disclosure: Our website may contain affiliate links, which means we may receive a commission if you click a link and purchase something that we have recommended. While clicking these links won't cost you any extra money, they will help us keep this site up and running. Thank you for your support!