When it comes to photography, Canon DSLR cameras are known for their top-quality images and the amazing resolutions they provide. DSLRs have always been a reliable companion for many professionals and even novices who are eager to learn photography skills. So, if you are thinking of starting your photography journey, MPB will help you find the best Canon DSLR products that will suit all your needs.
Are DSLR cameras still worth buying?
The Digital Single Lens Reflex (DSLR) cameras are known for their exceptional features and fascinating image quality, which boost the photographer's confidence in getting amazing shots. Here are some of the features that DSLRs hold that make them a worthy spend-
1. Numerous Lenses Availability
One of the best features offered by DSLR cameras is that they come with interchangeable lenses and a range of them to choose from. Simply put you can choose a different lens according to a distinct location.
2. Optical Viewfinder Technology
DSLRs come with optical viewfinder technology that offers a direct view of the scene directly through the lens, giving photographers a real-time preview of what's happening in the surroundings.
3. Manual Controlling
You can easily set all the controls according to your requirements, as DSLRs have manual control settings, like speed, shutter option, aperture, and more. This way, photographers can set the exposure and depth of field of their photos accordingly. 
4. High-Quality Images
DSLRs produce top-quality HD images with excellent color accuracy and sharpened images. The photos taken with DSLRs can be used digitally or in printed versions too, as they'll come out pretty amazing. 
5. Longer Battery Life
DSLRs come with longer battery lives, so you can easily record high-quality Full HD photos and videos without interrupting the special moments. If you compare them with other latest technology cameras, DSLRs are a much-preferred buy.
6. Compatibility
DSLRs have an extensive range of compatible products, like numerous lenses, stunning accessories, and third-party equipment that you can easily pair up with your camera. They even allow you to customise and choose whichever accessories you'd like to add on.
Which is better, a DSLR or Powershot?
While both DSLRs and Powershots are worth exploring, it surely depends on what specifications and features you are looking for in your camera.
DSLR
DSLRs offer superior image quality because of their large sensors and interchangeable lens features. The camera also offers creative manual controls to the users, so they can set the exposures or shutter speed according to their preference. With an optical viewfinder, you get a direct and real-time view of the scenario you are trying to capture. And lastly, you get a variety of lenses and accessories compatible with DSLRs to choose from. 
DSLRs are quite heavy and bulkier to carry around, causing a bit of inconvenience. It takes some time to understand how it works and what settings you can change to get the best shot you can.
Powershot
When it comes to Powershot cameras, they are pretty compact and lightweight and are ideal for travel photographers. They offer automatic and scene modes to choose from, making them user-friendly cameras, so whether you are a beginner or a professional, both can easily learn how to control them. Most Powershot cameras come with built-in features like zoom lenses and image stabilization, making them great for casual photography experience. 
Powershot cameras come with smaller sensors than DSLRs which could result in low-quality images. They also provide less control to the users, and when it comes to comparing the advanced image-taking experiences that DSLRs provide, the Powershot lags behind.
Which Canon DSLR Cameras to Purchase? 
1. Canon EOS 6D
A 20.2-megapixel DSLR features a full-frame sensor and a compact design, which is perfect for those who love taking photos while traveling the world. The Canon DSLR camera is ideal for taking portrait shots and has firm control over the depth of field that photographers want to capture.
The camera also comes with a wider-angle EF lens with a CMOS sensor and a powerful DIGIC 5+ image processor. When you take images with this Canon EOS 6D camera, you get both image detail and clarity in one frame. So, place your order right away through MPB and bag this item for a cost of £429.
---
2. Canon EOS 1DX Mark III
Whether you are a professional photographer or an enthusiast entering the photography world, this Canon EOS 1DX Mark III is an excellent choice. Even if you are in the worst conditions with poor lighting, this Canon DSLR camera will still be able to capture the most promising images and videos.
The camera comes with deep-learning AF and a 5.5K Raw video toolkit for superb image quality. The Canon DSLR is designed to be a sturdy, reliable, and intuitive camera, so you have the best photography experience every time you capture an image. It costs around £3,349.
---
3. Canon Cinema EOS 1DC-Canon EF Fit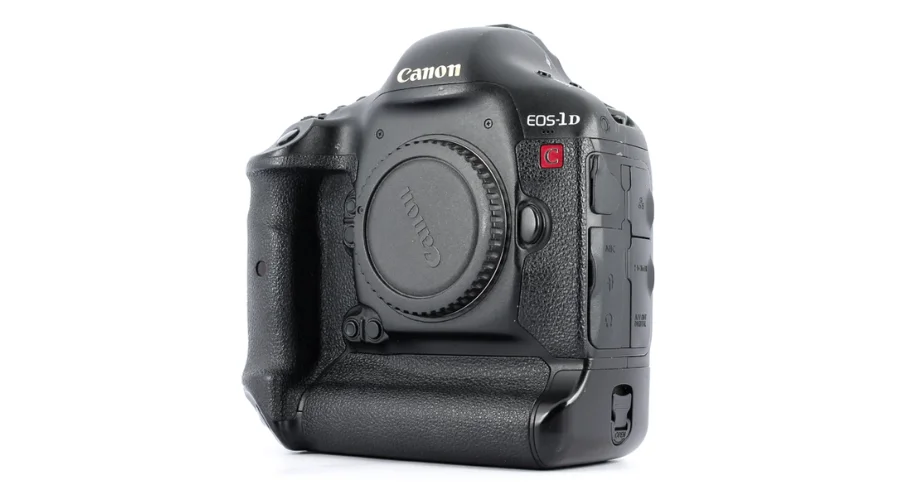 The Canon Cinema EOS 1DC-Canon EF Fit is yet another classic find when it comes to purchasing Canon DSLR cameras. This model comes with 4K origination and full-HD motion imaging on CF cards, providing amazing images and video quality. The camera comes in a rugged, compact shape, so you can easily carry it around the world.
Coupled with Canon's EF-mount lenses, the EOS-1D C lets you take impressive images even in the hardest environments with little to no lighting. So, open up the doors of fresh cinematic images by grabbing this Canon DSLR camera through MPB before it runs out. It costs around £549.
---
Conclusion
DSLRs have been around for so long that they have surely become the most reliable and affordable choice for both novices and experts. With so many advanced features and practical options available on MPB, you can easily take your pick and find the best possible Canon DSLR camera that serves all your needs. For more such information, visit Findwyse.
FAQs