Smoothies have become a beloved staple in the realm of healthy eating, offering a versatile and delicious way to pack essential nutrients into one convenient glass. These vibrant concoctions can cater to a wide range of tastes and dietary preferences while providing various health benefits. From refreshing post-workout options to breakfast powerhouses, the best smoothies have captured the hearts (and taste buds) of health enthusiasts worldwide. In this blog, explore the art of crafting the best smoothies with Findwyse, its ingredients, and creative ways to add them to your food.
The best smoothies for a healthy lifestyle
1. Innocent Mango & Passion Fruit Smoothie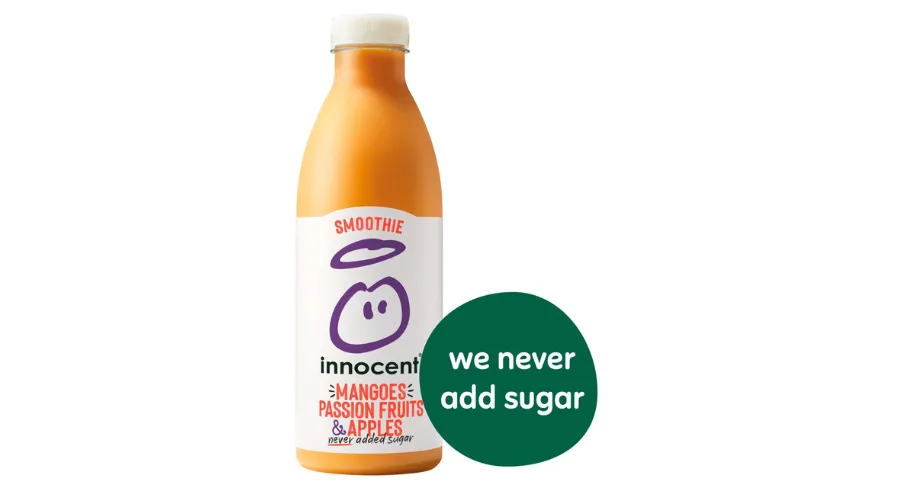 Indulge in the refreshing taste of Innocent Mango, Passion Fruit, & Apple Smoothie, a delightful blend of crushed fruit and pure juices that serves as a guilt-free, wholesome treat. A rich source of vitamin C, this vibrant mixture is not only delicious but also nutritious. With a commitment to ethical sourcing and environmental responsibility, the smoothie is suitable for vegans and pasteurized for your convenience and is one of the best smoothies.
---
2. Naked Blue Machine Apple, Blueberry & Goji Berry Smoothie
Elevate your day with the invigorating Blue Machine Super Smoothie. Packed with a vibrant blend of blueberries, goji berries, and blackcurrants, this smoothie serves as a flavorful and colorful pick-me-up. A true powerhouse of nutrition, it contains essential Vitamins C, B1, B2, B6, and E, each contributing to your overall health. Bursting with the goodness of blueberry, goji berry, and blackcurrant, this smoothie stands as a delicious way to enjoy the benefits of real fruits.
---
3. Innocent Exotic Energize Super Smoothie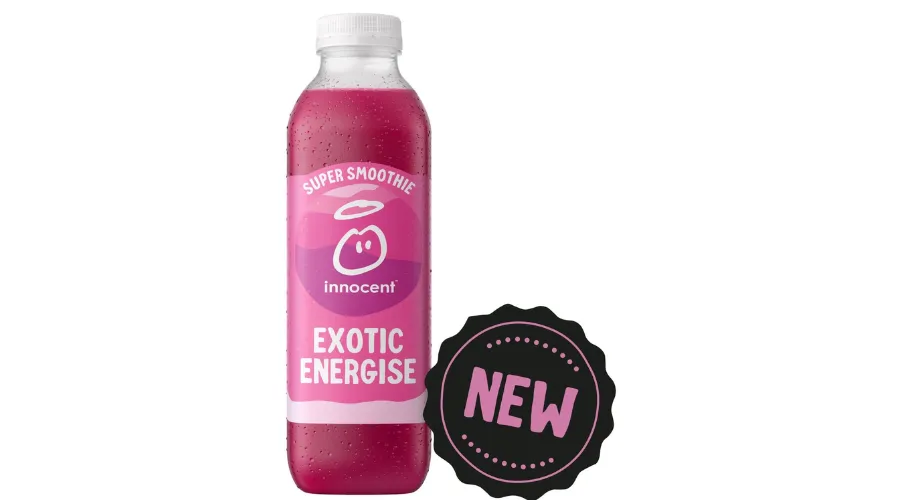 Elevate your energy levels with the vibrant Innocent Exotic Energise Super Smoothie. Packed with a carefully crafted blend of crushed fruit and vegetables, including dragon fruit and lychee, this smoothie delivers an exotic burst of flavor while being a source of fiber and various essential vitamins. With no added sugar, this Super Smoothie is a refreshing and nourishing option that can give you a well-deserved lift, making it a delicious addition to your daily routine.
---
4. Innocent totally tropical smoothie
Indulge in the tropical delight of Innocent Tropical Smoothies, a natural source of vitamin C that supports the normal function of your immune system. Embracing its naturally good composition, this smoothie contains no added sugar and is enriched with the inherent sugars found in its fruity ingredients. Ideal for vegans and suitable for vegetarians, this smoothie embodies a balance of flavor and nutrition, making it a refreshing choice that aligns with your dietary preferences and desires for nourishing options.
---
5. Mockingbird Raw Vitalise Smoothie
Experience the rejuvenating power of Mockingbird Raw Vitalise Smoothie, a testament to nature's sweetness with no added sugar. Crafted in small batches, it's high in vitamin C and D3, both contributing to the normal function of the immune system. The blend features a harmonious mix of strawberry, dragon fruit, purple carrot, cherry, and blackcurrant, enhanced with vitamins C and D3 making it one of the best smoothies.
---
6. Morrisons Mango & Passion Fruit Smoothie
Indulge in the delightful Morrisons Mango & Passion Fruit Smoothie, a convenient and flavorful way to enjoy one of your daily portions of fruits and vegetables. Packed with the natural goodness of 100% fruit, this smoothie is pressed and squeezed to perfection, capturing the essence of mango and passion fruit. Designed for both vegans and vegetarians, this smoothie is a perfect blend of taste and nutrition, making it an ideal addition to your balanced diet.
---
5 creative Ways to use your best smoothies
Smoothie Bowls: Turn your best smoothies into a vibrant and nutritious smoothie bowl. Pour your favorite smoothie into a bowl and top it with an array of toppings such as granola, sliced fruits, nuts, seeds, and a drizzle of honey. This adds texture and extra flavor to your smoothie experience.
Breakfast Parfaits: Layer the best smoothies with yogurt or Greek yogurt in a glass to create a beautiful breakfast parfait. Alternate between smoothie layers and yogurt layers, and top with granola, berries, and a sprinkle of cinnamon for a delightful morning treat.
Smoothie Pancakes or Waffles: Add a twist to your pancake or waffle batter by adding a portion of your favorite smoothie. The flavors and colors of the smoothie will result in vibrant and delicious pancakes or waffles.
Smoothie Oatmeal: Mix the best smoothies into a bowl of oatmeal for a burst of flavor and nutrition. It's a great way to infuse your morning oats with fruity goodness.
Smoothie Dressings and Sauces: Blend a small amount of best smoothies with olive oil, vinegar, or other salad dressing ingredients to create a unique and flavorful salad dressing. You can also use the best smoothies as a base for sauces to drizzle over dishes.
Conclusion
From their vibrant colors to their nourishing benefits, smoothies offer a canvas for culinary creativity and nutritional excellence. By carefully selecting ingredients, mastering blending techniques, and experimenting with flavors, you can create smoothies that not only tantalize your taste buds but also contribute to your overall well-being. So, whether you're looking to kickstart your day or recover after a workout, let smoothies from Morrisons Grocery be your go-to solution for a nutritious and delicious meal in a glass. Cheers to vibrant health and endless flavor possibilities. For more information on the best green smoothie, visit Findwyse.
FAQs