The pickup truck, an icon of American automotive culture, has transcended its utilitarian origins to become a symbol of power, versatility, and ruggedness. CarGurus, a renowned automotive platform, has been at the forefront of analyzing and evaluating various vehicles, including pickup trucks, to assist consumers in making informed decisions.
1. List of best pickup trucks on CarGurus
1. Ford F-150: The Ford F-150 has consistently secured its place among the best pickup trucks. Renowned for its unmatched towing capacity, innovative features, and robust performance, the F-150 embodies the spirit of the modern pickup truck. CarGurus recognizes its strong resale value and diverse engine options, catering to a wide spectrum of needs.
2. Chevrolet Silverado 1500: Another prominent contender in the pickup truck landscape is the Chevrolet Silverado 1500. With its bold design, advanced technology, and impressive towing capabilities, it has captured the attention of truck enthusiasts. CarGurus acknowledges its range of powertrains, from fuel-efficient to high-performance, making it a versatile choice.
3. Ram 1500: The Ram 1500 stands out not only for its luxurious interior but also for its exceptional ride comfort. CarGurus highlights its segment-leading infotainment system and available features that elevate the driving experience. The Ram 1500 combines style with substance, appealing to those who seek both functionality and refinement.
4. Toyota Tacoma: For individuals inclined towards off-road adventures, the Toyota Tacoma remains a top recommendation. CarGurus applauds its durability, off-road capability, and compact dimensions, making it suitable for urban environments as well. The Tacoma's reputation for reliability and its strong resale value contribute to its high regard.
5. GMC Sierra 1500: Often seen as a more upscale relative of the Chevrolet Silverado, the GMC Sierra 1500 boasts premium features and distinctive styling. CarGurus recognizes its strong towing performance, luxurious interior options, and innovative tailgate features that facilitate cargo management.
---
2. Here is a list of best pickup trucks to Buy:
1. Ford Maverick XL SuperCrew FWD
Elevating its status as a modern pickup truck, the Maverick XL SuperCrew FWD is equipped with cutting-edge technology aimed at enhancing both the driving experience and safety. The inclusion of features like advanced driver-assistance systems, a user-friendly infotainment interface, and connectivity options further solidifies its position as one of the "best pickup trucks" available. This integration of technology ensures that the Maverick XL SuperCrew FWD not only meets but exceeds contemporary consumer expectations.
The Ford Maverick XL SuperCrew FWD deviates from the conventional notion that pickup trucks are primarily suited for rural or off-road environments. Its compact dimensions and front-wheel-drive configuration make it ideal for maneuvering through urban landscapes where space is limited. This adaptability to different environments showcases the Maverick XL SuperCrew FWD's versatility and contributes to its claim as one of the "best pickup trucks" for a wide range of consumers.
---
2. RAM 1500 Classic Tradesman LB RWD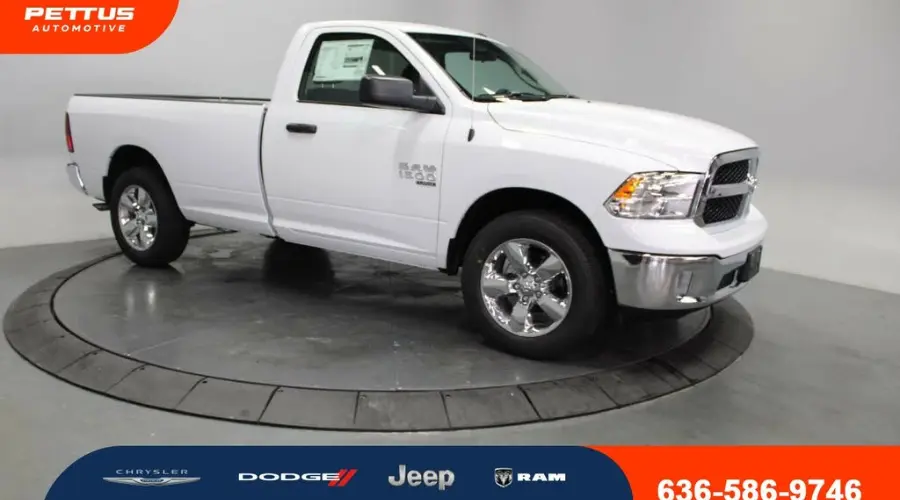 At the heart of the RAM 1500 Classic Tradesman LB RWD lies a powerful engine that provides unparalleled performance. The truck is equipped with a range of engine options, each offering an impressive balance of power and efficiency. 
Whether it's the refined V6 or the muscular V8, the RAM 1500 Classic Tradesman LB RWD delivers raw horsepower and impressive torque for towing and hauling tasks. This exceptional power ensures that the truck excels not only in everyday commuting but also in heavy-duty work scenarios, solidifying its position as one of the best pickup trucks in its class.
The design of the RAM 1500 Classic Tradesman LB RWD is a testament to its durability and ruggedness. With a strong and bold exterior, this truck exudes a commanding presence on and off the road. The sturdy construction of its frame ensures that it can handle the toughest terrains and tasks with ease. The spacious and well-organized interior is designed for comfort and practicality, making it a versatile vehicle for both work and leisure.
---
3. 2023 Toyota Tacoma
The 2023 Toyota Tacoma stands as a testament to the brand's commitment to innovation and excellence. Building upon the legacy of its predecessors, the latest Tacoma model features a striking design that seamlessly merges aesthetics with functionality. The bold, rugged exterior exudes a sense of adventure, while the aerodynamic lines and refined details showcase Toyota's dedication to modern design principles.
Under the hood, the 2023 Tacoma continues to impress with a range of robust engine options that cater to varying preferences and requirements. Whether you seek power for towing and hauling or efficiency for everyday commuting, the Tacoma has you covered. The availability of both gas and diesel engines provides drivers with a comprehensive selection, ensuring that they can choose the perfect powerplant to suit their needs.
---
4. Hyundai Santa Cruz SE Crew Cab AWD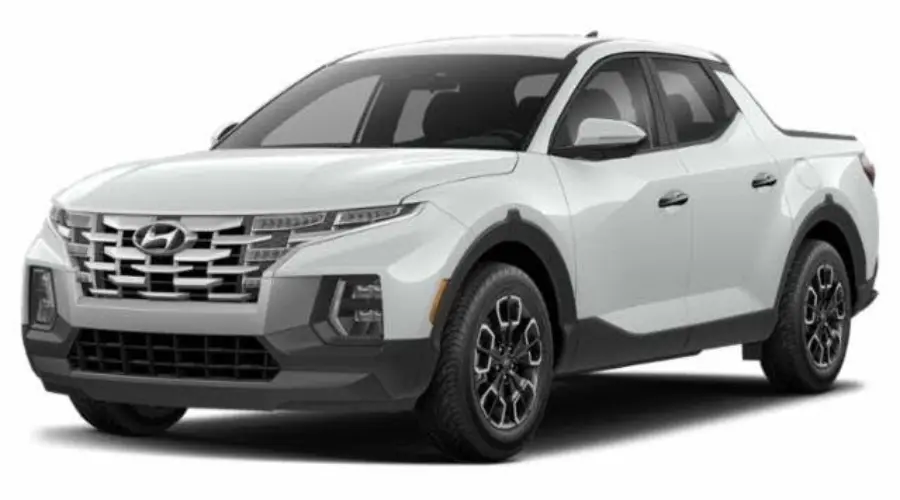 Hyundai Santa Cruz SE Crew Cab AWD represents a unique and significant entry in the realm of pickup trucks. Its innovative design, versatility, performance, and modern features position it as a compelling choice for those seeking the attributes of a pickup truck without compromising on comfort and technology. 
As the automotive landscape continues to evolve, vehicles like the Santa Cruz underscore the industry's commitment to pushing boundaries and creating products that resonate with a diverse range of consumers. With the Hyundai Santa Cruz SE Crew Cab AWD, the definition of "best pickup truck" takes on a new dimension, reflecting a synthesis of traditional ruggedness and contemporary sophistication.
---
Conclusion
The evolution of pickup trucks reflects the shifting demands of consumers, encompassing utility, style, and innovation. CarGurus, as a prominent automotive platform, plays a vital role in guiding consumers towards the best pickup trucks for their needs. The Ford F-150, Chevrolet Silverado 1500, Ram 1500, Toyota Tacoma, and GMC Sierra 1500 represent a selection of top-tier pickup trucks that have garnered recognition on CarGurus. For more information about the best pickup trucks for towing or the best midsize pickup truck, visit the official website of Findwyse.
FAQs