All your whiskered friends not only deserve your much-needed love but also a hygienic environment for them to stay safe and happy. Having cats means you need to have all the cleaning equipment alongside you so you can easily pick up the cat litter and not make a mess out of it. And, it ensures healthy cleaning, here is a list of the six best cat litter cleaning supplies offered by Chewy that all cat-owners should definitely have in their washing bag.
Must-Have Cat Litter Essentials for Pet Owners
1. Petmate Litter Pan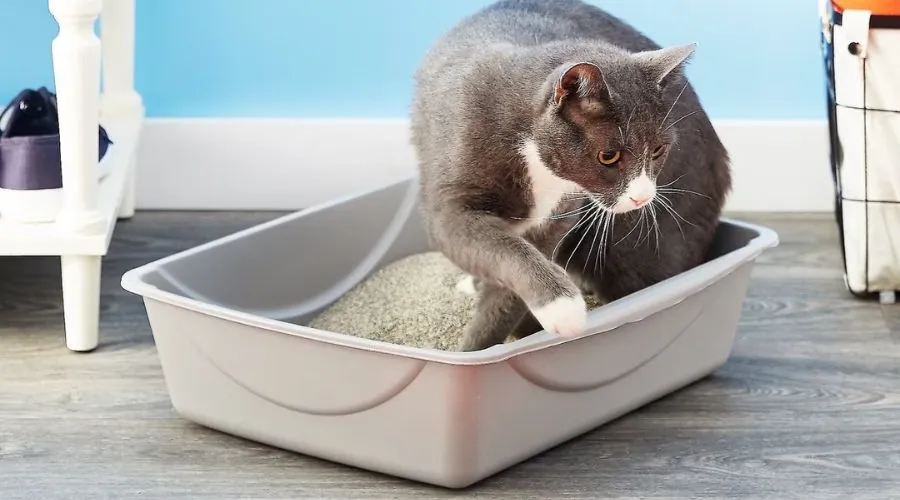 With so many colors available, this Petmate Litter Pan is one of the sturdiest litter pans that can be easily found on Chewy. Because of its large base, which provides extra stability and more space for scattering the cat litter around, the article is designed to prevent spills making it easier for you to clean around.
The eco-friendly plastic litter pan has no hood which makes it easier for cats to do their business and roam around freely. These pans are built to last longer and fight off bad smells, all this at a cost of $10.99 only.
2.   Frisco High Sided Cat Litter Box
This convenient Frisco High-Sided Cat Litter Box with an extra large size is another great cat litter supply that every cat owner should own. The high sides and back of this litter box keep the litter inside with minimal spillage on the floors making it easier for you to maintain a hygienic environment. The lower front lets your cat come and go quickly without falling around.
Made with BPA-free, recyclable plastic, it is a perfect eco-friendly option for those who are trying to make a sustainable living. The open design makes it easier for you to clean it with soap and water and put it in a corner to dry off before your cat starts littering again. It costs around $24.99 only.
3. beyondGREEN Large Plant-Based Cat Litter Waste Bags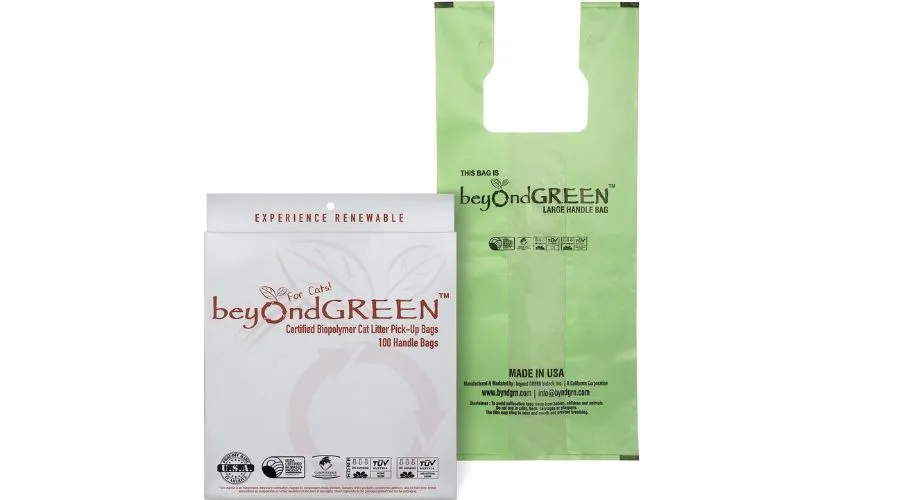 The beyondGREEN Large Cat Litter Waste Bags are one of the most important items to add to your cleaning list. They are certified biopolymer pick-up bags with handles and each pack contains 100 plant-based bags that are both good for the environment and the animals around you.
These cat litter bags are thicker, tougher, and of course leak-proof so nothing stays left behind. So, whether you need to clean, scoop, or dispose of cat poop, these are the perfect solution to opt for instead of going for petroleum-based plastic bags that badly affects everything. The bags cost around $19.99.
4.   Litter Genie Plus Cat Litter Disposable System
This Litter Genie Plus Cat Litter Disposal System is a heavenly gift for pet owners as it makes it so much easier to put all the waste in a box and have a healthy and hygienic ambiance.
This compact and convenient waste pail comes with a Push-N-Lock system that seals the odors and keeps your home refreshed by always smelling pleasant. You also get a little scooper with the disposable box, and because it is 30% bigger than other Genie boxes, it can hold more cat litter than a standard one. This article costs around $24.99 only.
5. The Wonder Scoop Cat Litter Scooper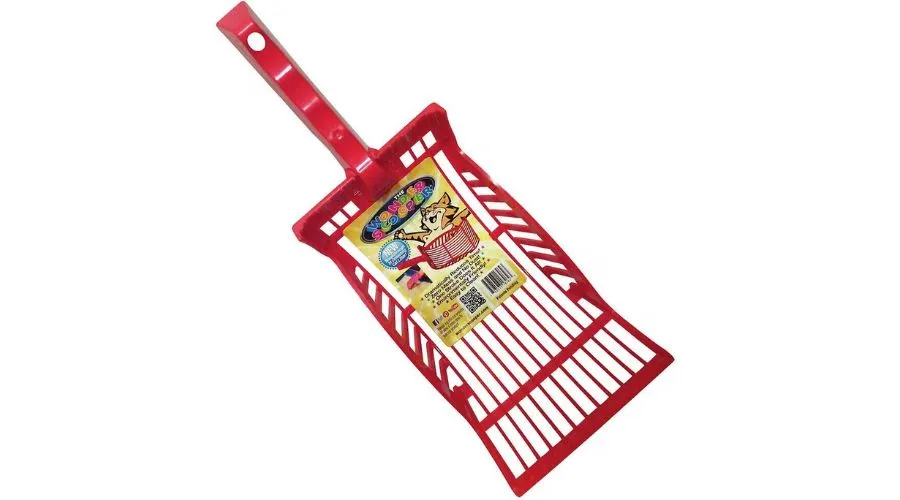 Keep your feline friends happier with this Wonder Scoop Cat Litter Scooper that works on all types of cat litter. The cleaning supply features peak-sift blades and a large combining grid that is ideal for every pet owner to have in their household.
This scooper is built to last longer and is pretty easy to use. All you have to do is pick up all the cat litter through this scooper and you're done. Equipped with an ergonomic handle for a strong and comfortable grip makes it much simpler to clean the area. So, order this must-have cleaning supply right away through Chewy at a cost of $14.99 only.
6. Boxiecat Calming Cat Stain and Odor Remover
This Boxiecat Calming Cat Stain and Odor Remover which is a multi-surface cleaner can be easily used for cleaning carpets, hard floors, furniture, laundry, leashes and so much more. Made with high-concentration of probiotics that targets pet messes, it is one of the best cat litter investments you should make.
It has a lavender scent that promotes a sense of calmness amongst both humans and animals and eventually helps reduces any anxiety attacks. So, purchase this odor remover and cat stain cleaner from Chewy right away that doesn't leave a residue in site for a cost of $15.99 only.
Conclusion
With so many options available to choose from as cat litter essentials, the abovementioned list houses some of the must-have cleaning supplies that will not have a single residue on-site and help maintain a hygienic environment. So, if you are looking for cat litter products at affordable prices, Chewy is a great online platform that offers a variety of them. For more such information, visit Findwyse.
FAQs