Balloon sleeve blouses are a contemporary and fashionable apparel item that have become increasingly popular in recent years. These blouses are distinguished by their puffy sleeves, which give them their balloon-like form and give them their name. Balloon sleeve blouses come in a wide range of designs and patterns, making them versatile pieces that may be worn for countless occasions. In this blog, we will discuss the history, design, and styling tips for balloon sleeve blouses.
History
Balloon sleeve blouses were first seen on women's clothing in the 1800s, a time when dramatic and voluminous fashions were becoming more popular. Women's dress at this time was marked by big skirts and broad sleeves. The Victorian era saw a rise in the popularity of balloon sleeves, which were frequently embellished with lace and embroidery to give them a romantic and feminine appearance.
By the 1900s, designers like Christian Dior and Yves Saint Laurent continued to incorporate the concept of balloon sleeve blouses into their creations. With designers like Thierry Mugler and Jean-Paul Gaultier making larger sleeves for their designs, balloon sleeves once again gained popularity in the 1980s.
Stay trendy with these Balloon Sleeve Blouses
1. Blue ditsy pleated sweetheart puff sleeve top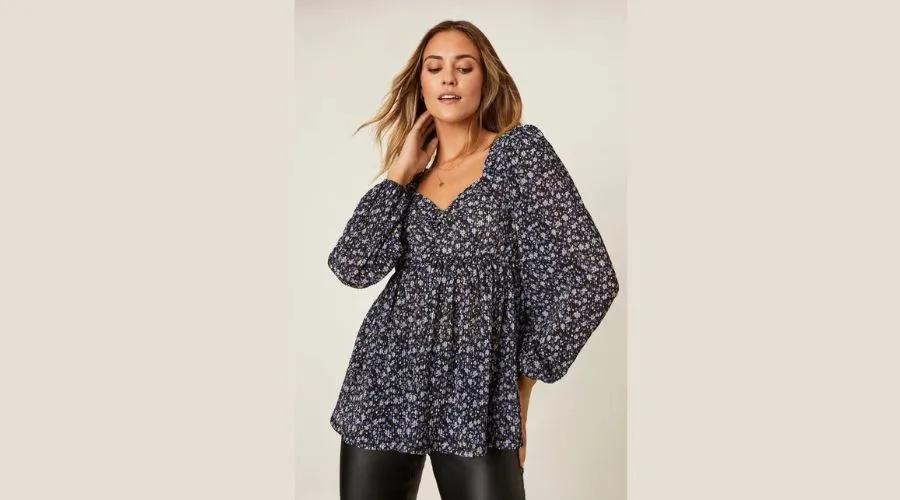 This pleated sweetheart puff sleeve top is a must-have for those who love to go out in style. With a regular fit and pleated design, this top is made of 100% polyester and is machine washable. Its approximate length is 64cm, making it perfect for pairing with high-waisted pants or skirts.
---
2. Ditsy key hole textured puff sleeve top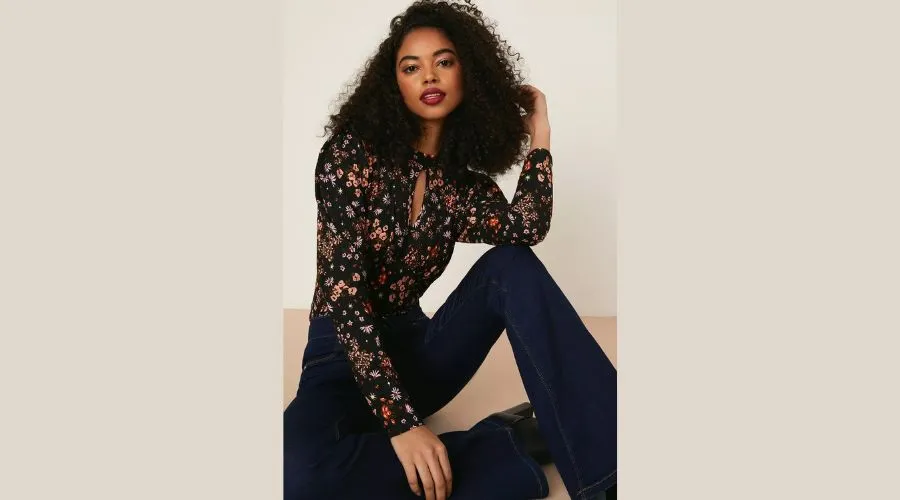 Introducing the ditsy textured puff sleeve top, a stylish addition to anyone's daywear collection. With a regular fit, this top features a trendy puff sleeve design and a charming floral print. It also boasts a keyhole neckline, adding an extra touch of sophistication to any outfit.
---
3. Square neck puff sleeve top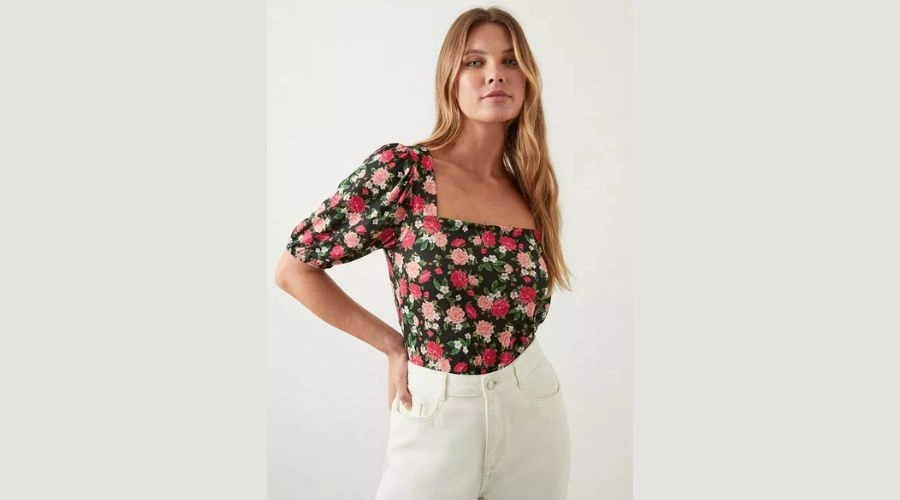 A must-have addition to any fashion-forward wardrobe: the Square Neck Puff Sleeve Top. With its chic Florentine neckline and stylish short sleeves, this regular-fit top features a feminine empire detail and eye-catching floral print. Perfect for daywear, this versatile top is sure to become a staple in any fashionista's collection.
---
4. Broderie puff sleeve top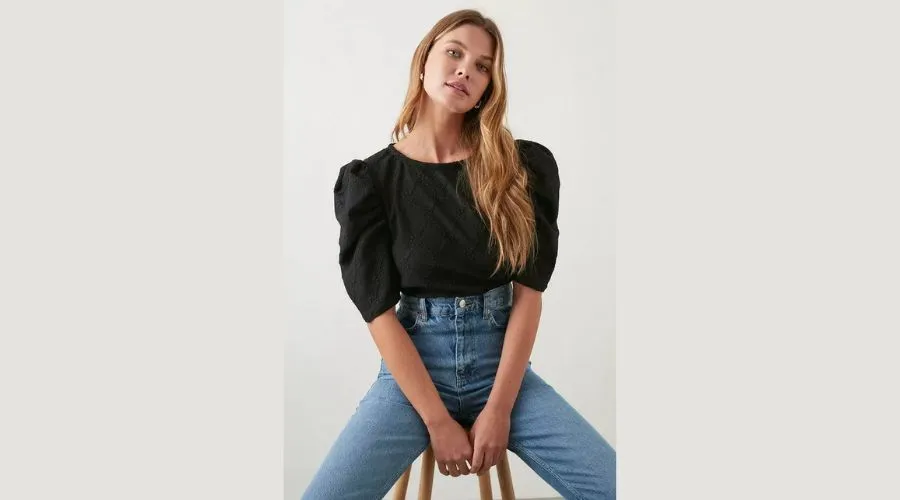 The Broderie Puff Sleeve Top is a stylish and comfortable jersey top with a regular fit, designed for daywear. Featuring a beautiful puff sleeve design and delicate embroidery on the top, this top is perfect for adding a touch of elegance to any outfit.
---
5. Puff sleeve overhead shirt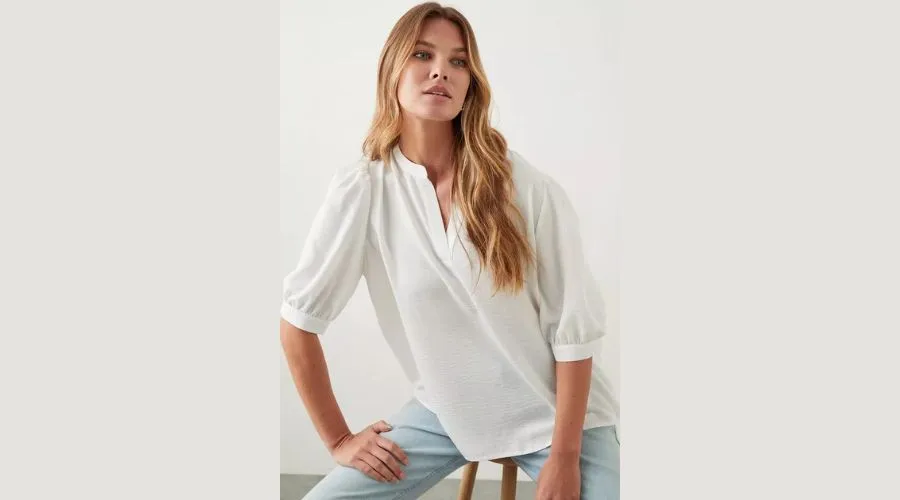 The Puff Sleeve Overhead Shirt is a versatile piece of clothing suitable for daywear. The shirt features a stylish puff sleeve design and a comfortable mandarin collar. Made from 100% polyester material, it is lightweight and easy to wear. The shirt comes in a classic white colour and has 3/4 sleeves, making it a great addition to any wardrobe.

---
Conclusion
Balloon sleeve blouses are a must-have piece for anyone looking to add a charm of drama and style to their wardrobe. They may be worn for any occasion and easily dressed up or down because of their adaptable design and variety of designs. To avoid overpowering the dramatic sleeves of the balloon sleeve blouse, keep your accessories minimal. The dramatic sleeves of the blouse can be complemented by a delicate necklace or a set of bold earrings. So why not add one to your wardrobe today and start experimenting with different looks? For more information, visit Findwyse.
FAQ's
Affiliate Disclosure: Our website may contain affiliate links, which means we may receive a commission if you click a link and purchase something that we have recommended. While clicking these links won't cost you any extra money, they will help us keep this site up and running. Thank you for your support!