Anime-inspired clothing is gaining quite popularity with youngsters across the globe as it provides a sense of closeness to their favorite character. And, these apparel will surely never go out of style as you can easily style them in your everyday looks. So, if you also belong to a geek club that loves cartoons and animes, take a look at Joom's online store and order these must-have unisex anime hoodies right away.
Top 7 Classic Anime Hoodies for Anime Lovers
Autumn Winter Zip Coat Hoodie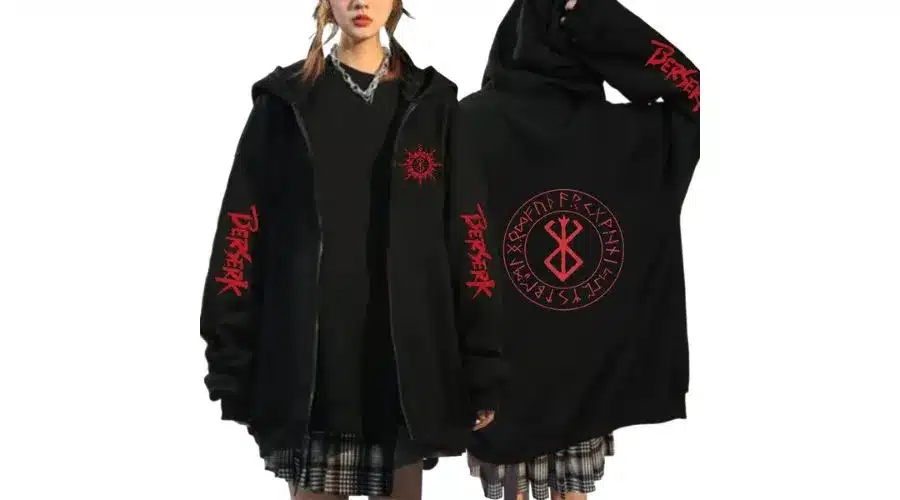 If you are looking for cheaper anime hoodies for men and women alike, this Autumn Winter Zip Coat is an ideal find. Joom ensures that all its articles are made of top quality with affordable pricing. This product is also made of high-quality polyester giving it a long-lasting, cozy, and soft vibe. The black zipper comes with long printed sleeves with various back designs to choose from.
This zipper is made lightweight and comfortable so that you can effortlessly carry them for all four seasons giving you a quirky outlook. You can style it with jeans, shorts, skirts, trousers, and even school uniforms for an eccentric appearance. The zipper is available in sizes including S-2XL, with a cost of $7 only, ultimately making it the best affordable find for dedicated anime fans.
---
    2. Anime Demon Slayer Kimetsu No Yaiba Cosplay Costume Hoodie
Anime has become very popular in the past few years offering so many shows and series in various genres. This Demon Slayer Kimetsu No Yaiba Hoodie is one of the best articles offered by Joom. They are made from a perfect blend of polyester, synectic, and cotton giving them a very delicate, comfortable, and ever-lasting quality. 
For the fans of the Demon Slayer show, you can choose from a variety of 3D designs and colours like green, purple, red, brown, and white. This fashionable anime hoodie is perfect for all and makes for a great gift for couples and lovers. You can style it for work, gym, camping, or simply wear it at home. The sizes available are S-5XL, with a cost of $20.
---
    3. Men's Women's Anime Chainsaw Pochita Graphic Sweater Hoodies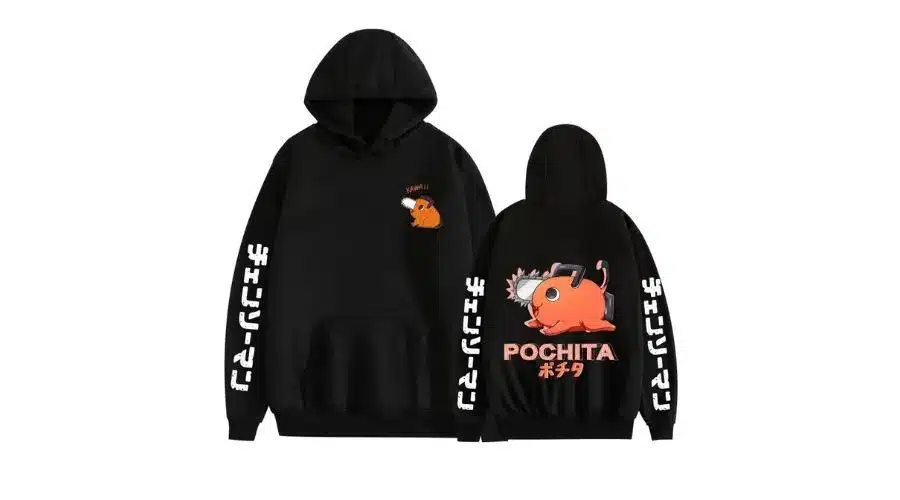 For the fans of the Chainsaw Man series, this Pochita hoodie is a gem available in numerous colors like black, yellow, grey, blue, and orange. Just like other hoodies with anime print, it is also a unisex item that both men and women can style according to their liking. This article is made mainly of polyester with a small part of synthetic, giving it a long-lasting and cozy vibe.
The stylish hoodie comes with long sleeves printed with Japanese quotes, giving it an authentic feel. It comes with easy maintenance as it will not deteriorate when machine-washed. Joom offers a variety of sizes for all its hoodies with anime print, so you can choose this pullover from sizes between XXS-4XL. And, it only costs $22.
---
    4. Unisex Demon Slayor Hoodie
This Unisex Demon Slayor Hoodie which is made from high-quality polyester has a graphic 3D printed design making it quite stylish and trendy. The first-grade polyester and cotton blend makes it lightweight, durable, very soft, and easy to wear. Joom ensures that all their clothes and products are made from top materials to withstand the test of time and quality.
You can choose from 5 unique and adorably-designed anime hoodies that come with a front pocket and drawstring hoodie, making it perfect for Demon Slayor lovers. The breathable and skin-friendly fabric makes it wearable for all seasons, and because of its versatility, can be easily styled with jeans, shorts, and trousers. This Cosplay no Yaiba Pullover is available in varied sizes ranging from XS-7XL and only costs $22.
---
    5. Muichiro Tokito Hoodie Anime Men Women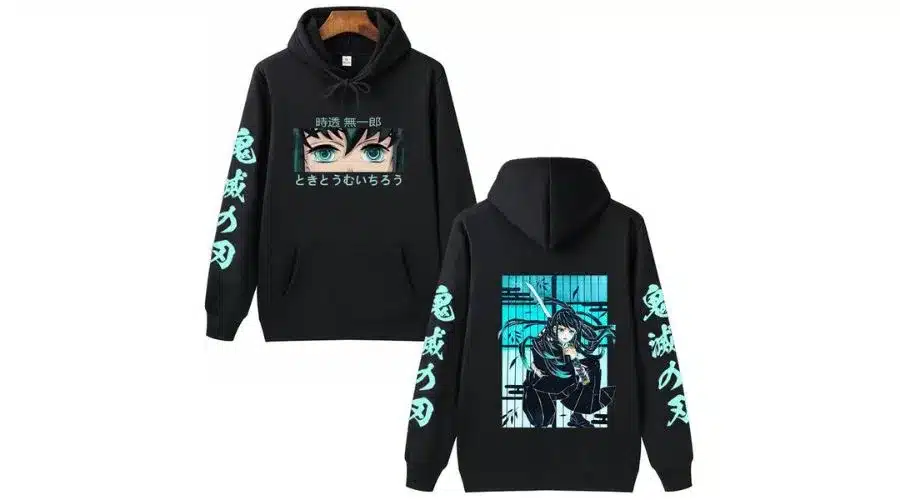 Muichiro Tokito Hoodie is another great find as it comes with a trendy design at both the back and front. It is one of the best seller's anime hoodies made from 100% polyester, along with a 3D print and numerous color choices like black, grey, khaki, white, yellow, pink, and red. Joom offers free shipping worldwide, so you can easily order without having to pay any extra surcharges.
This anime pullover doesn't require much maintenance as it is pretty durable and warm and can be easily machine-washed. For the fans of Demon Slayer: Kimetsu no Yaiba, this anime hoodie would make a perfect clothing item to add to your wardrobe. And, it's available in various sizes ranging from XS-4XL, and the most affordable find costs only $14.
---
     6. Anime Lemon Slayer Hoodie
This Anime Lemon Slayer Hoodie is one of the cutest and most charming anime hoodies as it comes with cat ears coming out on the top of the cap. It is made of high-quality polyester and spandex making it breathable, softer, and cozier. It comes with unique 3D printed designs and various color options like multicolor, pink, purple, and yellow to choose from.
The article is a bit delicate so only handwash them to keep them lasting longer. And, it makes for a perfect gift for your friends who are crazy anime or manga fans. So, take a look at the wide anime collection available at Joom and order right away. You can also choose from a wide range of sizes available including XXS-4XL, with a cost of $19 only.
---
     7. Tokyo Avengers Hanomiya and Tiger Cosplay Costume White Coat
The Tokyo Avengers White Zipper is inspired by the show Tokyo Revengers character, Yumiya Kazuto. This jacket is made from primarily cotton fabric giving it a soft and cozy feel that can be worn on any occasion be it going to a party or casually wearing it to college. The front of the jacket is plain white, whereas the back has a Team Walhall's logo designed.
This article is promoted in Asian sizes which are smaller than others, so for those looking for European and US sizes, simply order 1 or 2 larger sizes. It is a unisex jacket that both girls and boys can design according to their fashion sense. The product is available in various sizes including XS-2XL, and it costs $60.
---
Conclusion
Anime shows are so impressive that whether you are a child or an adult, they have a show and various genres to choose from for everyone. So, if you are a cartoon geek looking for affordable manga or bleach anime hoodies and jackets, Joom offers a broad selection to explore from. They even offer global free shipping, so you don't even have to worry about additional costs. Simply, visit the website and order straight away. For more such updates, visit Findwyse.
FAQs